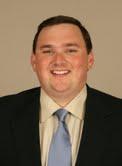 Flint Harris (@Flint_HolyTurf) is an Arkansas graduate that runs and writes for HolyTurf.com, a site all about the passion of college football, specifically the SEC and Big 12. Like most Arkansas fans, he's pretty down on his Razorbacks right now. So much that he wants that scumbag Bobby Petrino back on his sidelines. It hurts me to see him like this (I mean the guy loves Momma G's and Toomer's lemonade), but I hope it continues for one more week.

1. Would you take Bobby Petrino back right now?
Where do we sign? Yes, yes, yes. Look, Petrino made some awful mistakes off the field, but he is not our father, pastor, etc…he is a football coach. He is paid to win football games, and he was doing that. You don't hear Bama fans complaining about Saban being a jerk do you? What will make it worse is Petrino will go somewhere else in the SEC and win, while Arkansas struggles to turn it around.
2. What's the number one problem that Arkansas has right now?
Good question. Petrino did have one clear coaching downfall: recruiting. He was so good at developing players and coaching them up he could win with less talented players, but there is a dearth of talent on the roster. This season is a waste, but there is not a ton of hope for great young players. Make no mistake about, this is a total rebuilding project.
3. If you met John L. Smith in a dark alley, how would things pan out?
I think I would put my arm around him and give him a hug. He is in a tough spot and is not set up for success. He is like your goofy old uncle, but you do not want your goofy old uncle running the family oil business. He is not a leader of men. This is Petrino's fault.
4. Are Arkansas fans expecting to win this weekend or any other games this year?
No, not this weekend (at least not the intelligent ones-insert snarky GED joke here). I think the following three weeks could be different with Kentucky, Ole Miss, and Kentucky at home. Tyler Wilson and Cobi Hamilton should be just enough to escape with a couple or all three wins. If Arkansas, or Auburn for that matter, can fix their turnover issue then things change.
5. What's one positive that can come from a terrible month of September?
Nothing. Absolutely nothing. A total disaster on every front. Bad press in every direction. The job is not near as attractive now. Wilson and Davis have seen their draft status hurt. Just a total dumpster fire.
6. Auburn didn't exactly light up the first month of the season either, so is Arkansas seeing this as a chance to get a somewhat decent SEC road win and turn things around?
Have you seen Arkansas in the last month? Many of the players have 'quit'. By quit, I mean they are giving 80%. In the SEC, that gets you embarrassed. Auburn is not very good right now, but they are vastly more talented than Arkansas and at home. Auburn has also been in all of their games. Not so much for Arkansas.
I know both offenses never met a turnover they did not like. However, Auburn is at home and will find a way to win because of enough talent on the lines to control the time of possession battle.
7. What matchups do you see Arkansas and Auburn taking advantage of?
Arkansas has given up 716, 525, 438, and 550 yards in the last four games. The 438 was to Alabama in a 52-0 beatdown because of short fields after turnovers. If Auburn can execute a snap and handoff, they should be able to exploit Arkansas' defense. The Arkansas secondary is awful, especially with the best player, CB Tevin Mitchel, still out after a concussion.
I do not have to tell Auburn fans that Tyler Wilson can move the ball down the field. Wilson will rack up some yards if the worst offensive line in Arkansas history can give him just a brief moment to find Cobi Hamilton, and Chris Gragg if he returns from injury this week. The Arkansas running backs are awesome fumblers so keep an eye out for that.
8. What's your prediction/analysis for the game?
If I knew I would be holed up in a Vegas hotel room. I picked Auburn 34-31 this summer. Not sure these offenses can stay out of their own way to score that many. Auburn 30-17 seems about right. Lemonier, Ford, and Whitaker should have no trouble whipping the Arkansas O-Line.
The Hogs start two former walk-ons on the same side of the line. Plus, 3rd year starters C Travis Swanson and OG Alvin Bailey look awful…both of them. I cannot remember two guys digressing so much. They get beat all the time now. The Arkansas linebackers are especially bad. Watch to see if the Hogs continue to use #35 Ross Rasner, LB/S to cover wide receivers. It is a bad idea unless giving up yards and points is the objective.
9. Where will Auburn and Arkansas end up this season?
Boy, I think Auburn may be able to scrounge up 5 more wins (Ark, Miss, Vandy, NMSU, Ala A&M) on talent alone for a trip to a 3rd tier bowl game, which is a fate Arkansas fans would love right about now. I think Arkansas is likely looking at a 2-10 or 3-9 season. It is amazing how much value Petrino brings to a program. That fact simply cannot be understated. I am curious if Auburn fans are interested in Petrino if Auburn finishes 4-8, 5-7 or 6-6 this year.
10. Have you tried that bacon flavored chapstick. I mean, I love bacon, but I just can't bring myself to do it.
Funny story, I got my 3-year old daughter bacon candy for Merry Football Christmas. She said, "I do not like that bacon candy, eww!" I think the best way to consume bacon is next to pancakes or on a BBQ pork sandwich. So, no, I have not tried bacon chapstick nor do I plan to.
Thanks for having me again. I love the site, and the passion of Auburn fans. Auburn is one of my absolute favorite road trips in the SEC. I wish Arkansas was good enough to warrant a trip for some Toomer's Lemonade and Mama G's nachos. War Eagle!