Things could've been better in Week 13, but that's a rivalry week for you. I did correctly pick an Alabama loss, though. Who does that?
Last week: 7-4 (63.6%)
This week: 8-1 (88.9%)
Overall: 112-35 (76.2%)
Championship Week is typically more of a crap shoot, and with a few rematches, it's even tougher. Oh well, here goes nothing.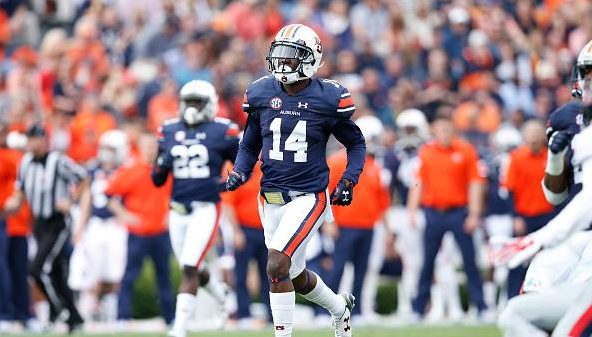 12/1
Stanford vs. USC (Pac-12 Championship) – Why is the Pac-12 Championship played on a Friday every year? Well, I've been to a USC game and let me tell you, they do not care. That's why. Stanford isn't the Stanford they have been. USC will win.
USC 28, Stanford 17
USC 31, Stanford 28 – SUCCESS!
12/1
Memphis vs. UCF (AAC Championship) – UCF has probably already lost their coach. Memphis is a good squad, but are they good enough to knock off the Knights? Nah.
UCF 31, Memphis 21
UCF 62, Memphis 55 – SUCCESS!
Akron vs. Toledo (MAC Championship – Terry Bowden is playing for a championship, but like 1997, he won't win it.
Toledo 24, Akron 21
Toledo 45, Akron 28 – SUCCESS!
North Texas vs. FAU (CUSA Championship) – Everybody loves Lane Kiffin right now because he's tweeting funny things, but it would be just like him to lose to North Texas. He won't.
FAU 42, North Texas 23
FAU 41, North Texas 17 – SUCCESS!
TCU vs. Oklahoma (Big 12 Championship) – Oklahoma won the 1st time. Oklahoma will win the 2nd time and take a spot in the Playoffs.
Oklahoma 45, TCU 35
Oklahoma 41, TCU 17 – SUCCESS!
Fresno State vs. Boise State (MWC Championship) – Fresno State beat Boise State last week, and Alabama is now actually trying to use them as a resume builder because they snuck into the Top 25. Therefore, Boise wins.
Boise State 24, Fresno State 21
Boise State 17, Fresno State 14 – SUCCESS!
Miami vs. Clemson (ACC Championship) – Clemson has a loss to Syracuse. Miami has a loss to Pitt. Both have some good wins. Both have limped by some lesser opponents. But Miami is reeling and Clemson has been here before.
Clemson 31, Miami 21
Clemson 38, Miami 3 – SUCCESS!
Ohio State vs. Wisconsin (Big Ten Championship) – Ohio State can put a big kink in things. Wisconsin can win and then get blown out in the semifinals of the Playoffs. Ohio State has the team to beat Wisconsin for sure, but they've also lost to teams like Iowa by 31. I think Ohio State is the better team and will win big.
Ohio State 38, Wisconsin 10
Ohio State 27, Wisconsin 21 – SUCCESS!
Georgia vs. Auburn (SEC Championship – Check back tomorrow for my prediction in the game preview, but SPOILER ALERT: déjà vu.
Auburn 31, Georgia 17
Georgia 28, Auburn 7 – FAILURE
Now that you know who will win, head on over to the 2017 War Blogle Pick 'em and get your picks in. There will be weekly prizes and an overall winner at the end of the season. It's easy. Do it.