Well, Week 12 was adequate. Not stellar, but like Jarrett Stidham, I be passing.
Last week: 8-3 (72.7%)
This week: 7-4 (63.6%)
Overall: 104-34 (75.4%)
This is a week full of a hate, but we're full of turkey so it's kinda hard to hate anything right now. This is the best, but toughest picking week of the year, so let's get to it.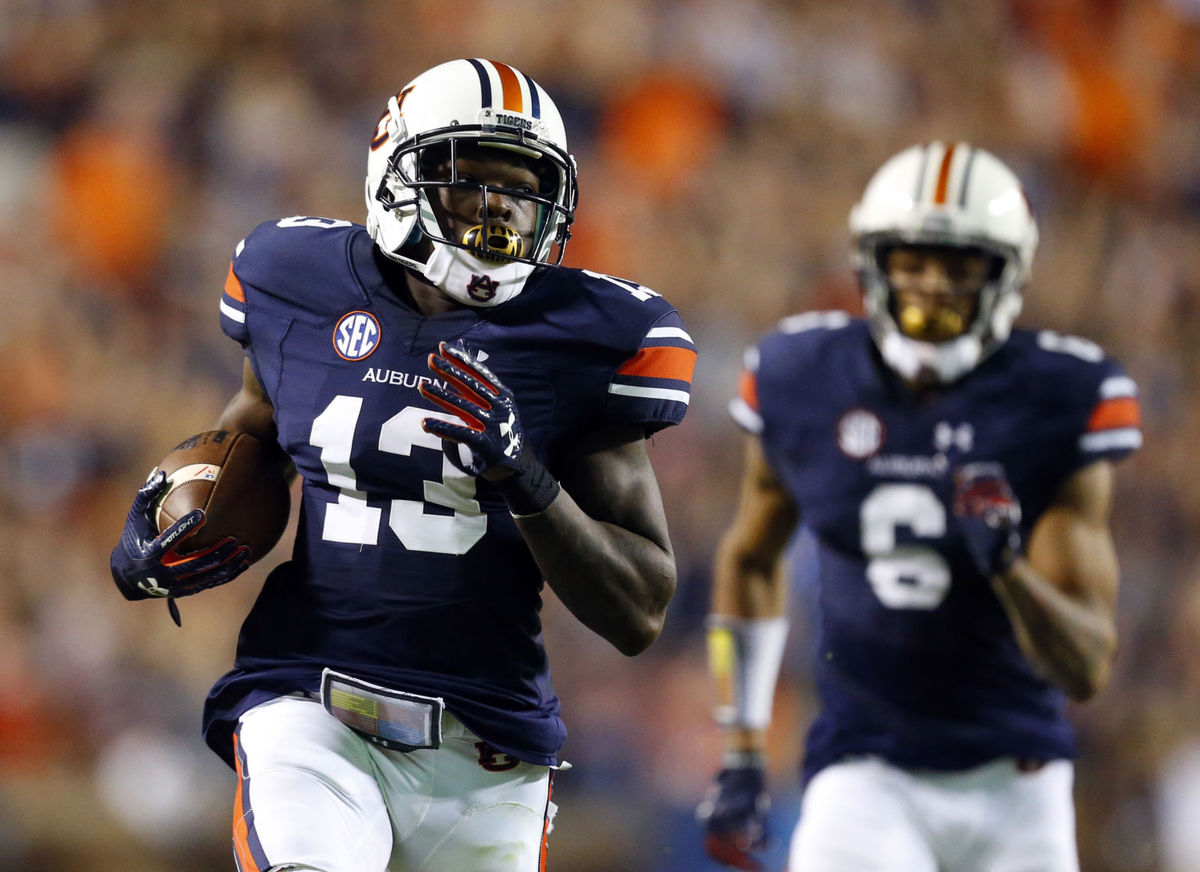 11/23
Ole Miss at Mississippi State – I finally learned Ole Miss's coach's name. It's Matt Luke. He looks like he can put down some turkey on a Thanksgiving. Given that they aren't going bowling and they'll probably get beaten badly, he might walk the sideline with a turkey leg in hand.
Mississippi State 37, Ole Miss 20
Ole Miss 31, Mississippi State 28 – FAILURE
11/24
Missouri at Arkansas – A few weeks ago, I would've called this a toss-up. Considering that Missouri has turned it on recently and it's likely Bert's last game at Arkansas, this one will be over quickly.
Missouri 42, Arkansas 17
Missouri 48, Arkansas 45 – SUCCESS!
11/25
Florida State at Florida – These two teams have combined for 8 wins. Without an appeal, neither of them are going bowling. It's a sad year in Gainesville and Tallahassee, especially with Miami doing what they are doing. Both got cupcake wins last week. This week they each get a cupcake again. Florida State actually has a coach, but Florida has the home field. I'll give it to the Gators.
Florida 20, Florida State 17
Florida State 38, Florida 22 – FAILURE
Georgia at Georgia Tech – The only thing that keeps this one remotely close is the triple option. Georgia is the better team and it will show by the 4th quarter.
Georgia 31, Georgia Tech 14
Georgia 38, Georgia Tech 7 – SUCCESS!
Louisville at Kentucky – A worse Kentucky beat a better Lousiville last year. Can it happen again? I don't think lightning will strike twice.
Louisville 31, Kentucky 17
Louisville 44, Kentucky 17 – SUCCESS!
Vanderbilt at Tennessee – Neither of these teams have won an SEC game, so let's call this the Cellar Bowl. This is typically when Tennessee get its late season easy wins to hype the following year, but they don't have a coach and I doubt the stadium will be half full. I'm torn. I know Tennessee is better, but Vandy is capable. Nah, Vols win.
Tennessee 24, Vanderbilt 20
Vanderbilt 42, Tennessee 24 – FAILURE
Texas A&M at LSU – The scuttlebutt is that Kevin Sumlin is gone even if they beat LSU. That doesn't usually make a team play their hardest. I think LSU would win either way.
LSU 28, Texas A&M 14
LSU 45, Texas A&M 21 – SUCCESS!
Clemson at South Carolina – Dabo said this game is the same as the Iron Bowl with different names. Nope. It will be close, but Clemson will win.
Clemson 31, South Carolina 24
Clemson 34, South Carolina 10 – SUCCESS!
Alabama at Auburn – Check back tomorrow for my prediction in the game preview, but SPOILER ALERT: a win.
Auburn 34, Alabama 23
Auburn 26, Alabama 14 – SUCCESS!
Other Games of Note
Ohio State at Michigan – Michigan could beat Ohio State. Ohio State could lose to Michigan. They've lost to worse teams. But the things that you want to happen in Ohio State games rarely happen.
Ohio State 21, Michigan 13
Ohio State 31, Michigan 20 – SUCCESS!
Washington State at Washington – The Apple Cup is as close as it's been in a long time. Well, when both of them are actually good. Both are out of the playoff, but they don't really care. I'll give this one to the pirate.
Washington State 31, Washington 30
Washington 41, Washington State 14 – FAILURE
Now that you know who will win, head on over to the 2017 War Blogle Pick 'em and get your picks in. There will be weekly prizes and an overall winner at the end of the season. It's easy. Do it.