When Auburn hosted Georgia three weeks ago, the Dawgs were ranked #1 in the nation and the Tigers were ranked #10. Now the roles have almost reversed. Auburn is #2. Georgia is #6.
The first meeting featured a close first quarter, before Auburn took a halftime lead. After that it was a reminder of who Georgia had played en route to their #1 ranking and how good Auburn had become.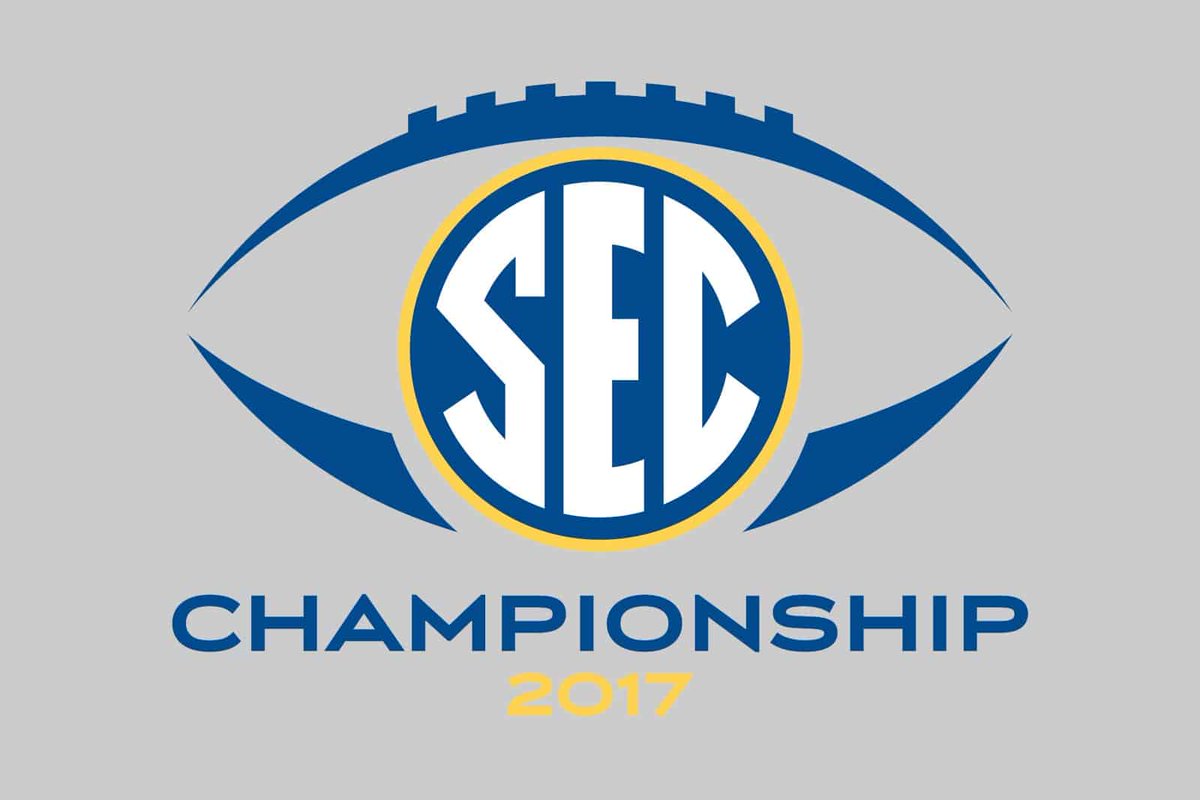 Now less than a month later, the two teams travel towards each other to decide the SEC Championship in Atlanta, Georgia.
If you believed most prognosticators and Georgia fans, you'd think I just said the game is being played in Athens, Georgia. I can drive about 35 minutes from my house to get to Georgia. That doesn't mean I'm 1000 miles from home. It doesn't mean I forget how to breath and function as a human being. It just means I'm not at home.
For some, Auburn's trip to Atlanta, which is only 37.8 miles further than the trip from Athens, means they'll be playing on a different planet in front of natives they've never encountered before.
Let me ask you this: when is the last time you went to a bowl game when Auburn fans didn't travel well? When's the last time you went to the SEC Championship game when Auburn fan didn't take up all of their allotted seats. The answer is never.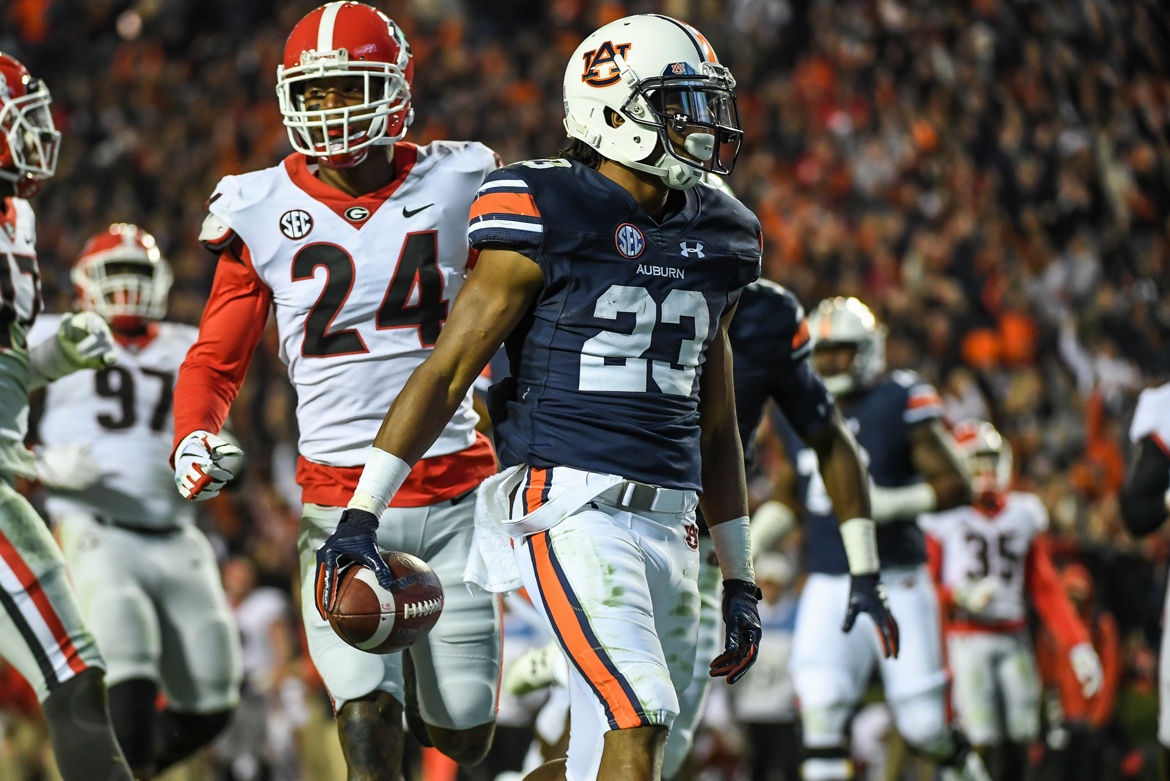 Yes, Georgia has had around three extra weeks to buy the non-school tickets, but there are plenty out there on the secondary market. Those things are getting sold. Regardless, this isn't going to be Auburn traveling to Athens to play a championship game. This is Auburn playing a team they've already beaten on a neutral field.
Oh that's right, Auburn already beat this team by 23 points. Yes, at home, but 23 points don't come from a home field advantage. And if we want to get real, it should've been a 30-point win without a last minute touchdown scored after two really bad 4th down spots.
Would I be worried if these two teams hadn't played and Auburn was going to a 60-40 Georgia-Auburn crowd. Maybe a tad. But that's not happening. This is Auburn playing a team they've already beaten on a neutral field.
My other favorite thing coming from the other side in regards to this matchup is that Georgia will win because they are MAD, man. They are so MAD at how Auburn lined up and completely whipped them in every facet of the game. Legally. Within the rules. Beat down. No fluke play caused by a missed call. They got beat, and they are MAD and somehow thinks the universe and Kirby are going to correct this wrong.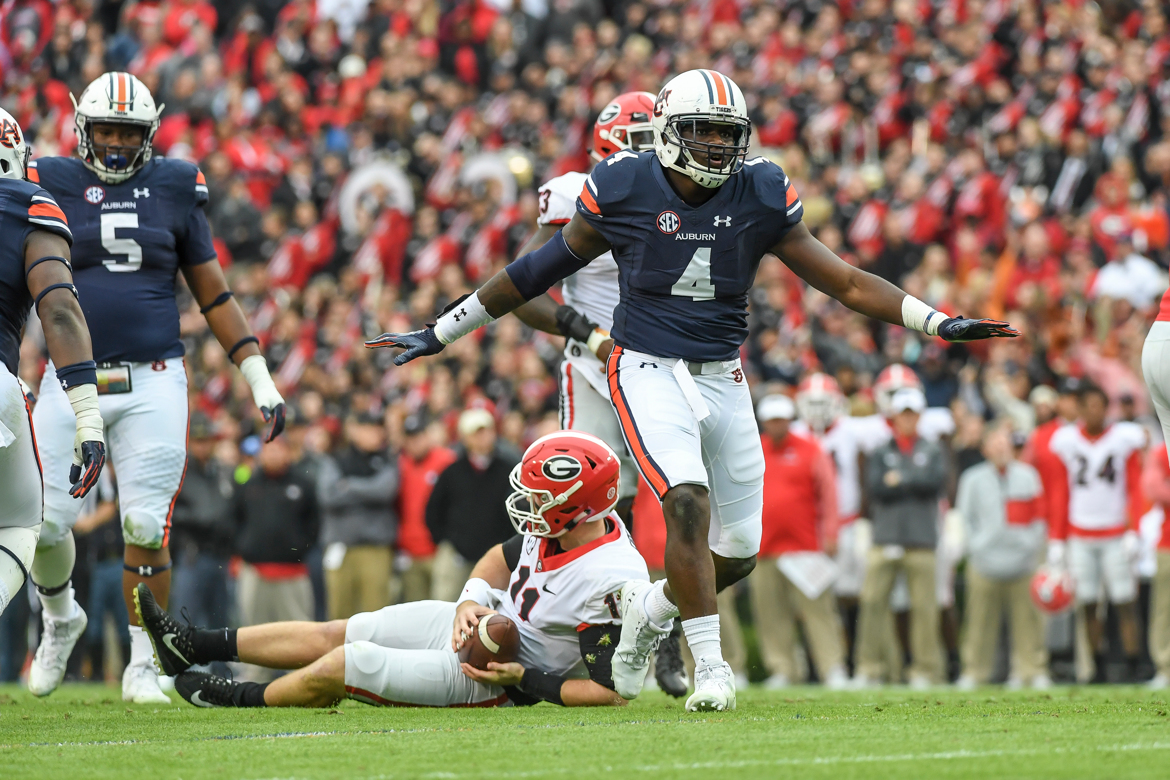 Someone please remind the Dawgs that two weeks later, Auburn did pretty much the exact same thing to a better team with even bigger stakes. This is no fluke.
Auburn is more talented. Auburn is playing better. Auburn has done more.
It doesn't matter if they are playing in Athens or Atlanta. Those things don't factor in to two teams playing when one of those teams beat the other by three touchdowns.
Gus Malzahn has been here. Auburn has been here. Kirby Smart has never done this as the head man. Georgia hasn't won of these games since 2005. Auburn has won two since then and Gus was part of both.
I didn't mention too many football things, but that's because we've seen the football things. A change of venue won't change these teams. The only slight question is Kerryon Johnson's status. I believe he will play, but even if he didn't, I believe Auburn's defense and Auburn's offensive scheme is what won three weeks ago and what will win tomorrow.
It might not be a 23 point win, but Auburn will have just as much fun. The stage will be big. Both teams will make big, exciting plays to start the game. It will be 7-7 to end the 1st quarter. After Auburn goes up 10 right before halftime, Georgia will quit.
They saw what Auburn did to them and they'll see it coming again. Jarrett Stidham will throw two touchdown passes and run for one, and play well enough to make us worry that he'll go pro. Kerryon will score one. The defense will own the line, Georgia's 57 running backs, and Jake Fromm again.
The first championship won in Mercedes-Benz Stadium will be won by the Auburn Tigers.
Auburn 31, Georgia 17