Happy Tuesday. It's been a tough couple of days for Auburn Baseball and the Auburn fandom. Are we the unluckiest fan base in the country? Does it only feel like that because we watch Auburn sports more closely than other teams? Should we just feel #blessed to be a part of crucial moments on big time stages? I don't have any answers, only tidbits. Enjoy.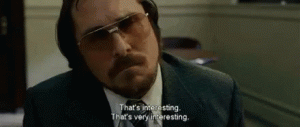 – Let's get the obvious out of the way – Auburn blew a three run lead in the bottom of the 9th inning. If you have the stomach, watch the full highlights here. If you don't have the stomach, cut the video off at 1:15 and live in your own world.
– The highlight of the game was Edouard Julien's bomb. It flew off the bat and into the CWS record books. See what kind of company Julien is keeping now.
– The lowlight, to at least one analyst, were the uniforms. What an odd position to assert.
– The loss pits Auburn against Louisville in a win or go home match going on right now. Follow along here.
– Regardless of the outcome of today's game against Louisville, we should be happy that we're still getting to watch Auburn Baseball. Learn more about some of the homegrown players that got the team to Omaha.
– Now to the nitty gritty – are Auburn athletics generally unlucky? Some would respond with a resounding yes. Some, like our beloved Bruce Pearl, would say no.
– The NCAA put out a list of the most important SEC Basketball players for next season. Can you guess which Auburn player made the list?
– Speaking of Basketball, see where former Auburn players could land in Thursday's NBA Draft.
– It was another good week for Football recruiting. How do you think Gus feels about that?
– Do you agree with this outlook for Auburn's Football season?
– Last but certainly not least: You already knew Auburn was an #EverythingSchool, but did you know that included it being a #JobsSchool?!
Let me know if you think Auburn is unlucky in the comments below.