Boy, this one is tough. I watched it at a party on this awesome farm and the scene was amazing for a fun football game. It wasn't fun.
In fact, I can't really tell you much about anything that was enjoyable. LSU went down and scored on their first drive before I had my second Frito. Then they got a field goal. Ok, good. Big stop. Let's settle in.
They didn't settle in. LSU scored another touchdown. It was 17-0 and Auburn had -8 total yards on offense. I began looking out over the landscape and wondering how much the property cost.
But wait, Auburn got the ball and drove 75 yards and scored a touchdown. Both Payton Thorne and Robby Ashford played in the drive. Both completed passes. The refs actually called pass interference, which I didn't believe they were allowed to do to LSU in a Tiger Bowl.
Hey, it was 17-7. Auburn looked confused, out of sorts, and unable to stop LSU for the entire 1st quarter, but it was a football game. The Purple Tigers tacked on another field goal in the 2nd quarter, but then came their first punt and then an interception, and Auburn had a shot. But they didn't because they punted twice in that span as well.
But hey, it was 20-7 at halftime after that?! And Auburn got the ball to start the half? Let's go.
A drive run entirely by Robby Ashford, Jeremiah Cobb, and Brandon Frazier (a nice 39-yard catch over the top) ended with a field goal. The score was 20-10, and despite the consensus being that Auburn should quit the football program early in a 2nd half, it was a 10-point game.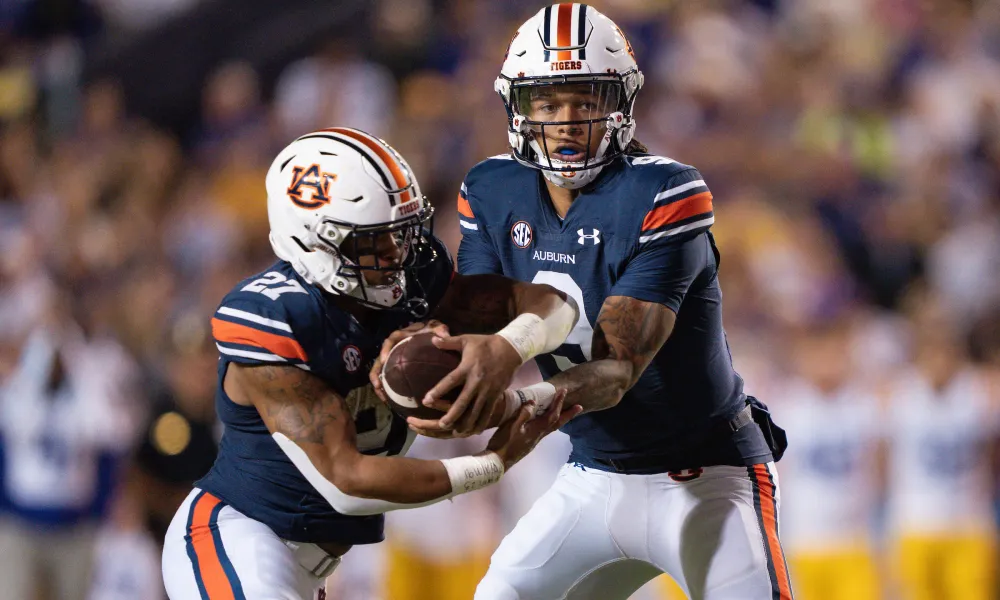 And then LSU scored on all four of their 2nd half drives. I don't really care who ran the offense the rest of the way for Auburn. Auburn was down 10 points in what was an actual football game with roughly 26 minutes left of game time, and they did not stop LSU one time after that.
The offense gained nearly 300 yards, had 18 1st downs to LSU's 25. Auburn won the turnover battle. Auburn scored 18 points on the road in Death Valley and didn't play well. It wasn't good. I'll say it again, it wasn't good. You can have an opinion on who should play quarterback. I don't care. I don't have to hear it.
The biggest issue in this one is that LSU couldn't be stopped. You can blame tired defense on bad offense, but that's a circular copout.
Auburn has outscored LSU over the last 4 seasons. Auburn has beaten LSU 48-11 in newborns' lifetimes. Can we stop being so extreme?
Auburn plays even worse offense at Texas A&M and everybody at Auburn should quit football. Then Auburn almost beats Georgia, and watch out, we might win out. Then Auburn loses at LSU like they had done 12 out of the last 13 times and now they might not beat New Mexico State.
It's year one. Going to LSU is hard. That LSU offense is good. Chill, and beat Ole Miss.