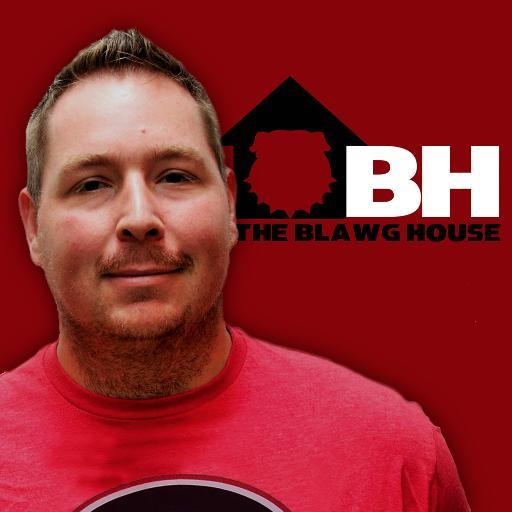 Cory Brinson from TheBlawgHouse.com is a college football writer and twitter personality (@TheBlawgHouse) that writes about Georgia football. Cory writes with an X's and O's perspective and, while a big Bulldog fan, still writes using the facts of the game, not opinions (his words). Cory is a regular and had some big words prior to Auburn's 40-17 dismantling of Georgia a few backs. Surprisingly, he's pretty humble this time around.


1. What happened?
There's a pretty terrible movie called, "The Perfect Storm" with Mark Wahlberg and George Clooney where, you know, there's a perfect storm. That's pretty much what it was like. A perfect storm of facing a team on the rise, a fan base & stadium that was rocking, and a team that played pretty much like that movie – beautiful actors in a lousy performance.
2. What did it feel like?
Sickening. Awful. Terrible. No good. Very bad.
In the words of Cousin Eddie, "I haven't seen a beating like that since someone put a banana in my pants and turned a monkey loose."
3. I've heard a lot about revenge this week. What exactly makes you think this time will be any different?
I don't really care about the "revenge" factor and I don't think that's the message coming from the team or coaches – that's fans' narrative. If anything, this is an opportunity to challenge the only team that beat you all year – in the SEC Championship – in a de facto quarterfinal for the College Football Playoff – and, if you're a competitor, that's the only motivation you'd need.
4. Last time I asked you if Georgia was the best team in the nation. Your response:
Because we've dominated every opponent that's stepped on the field against us – including the #3 team in the nation. And while that was a 1-point win… why don't you check out what ND has done against every other defense not named Georgia and let me know the answer.
Thoughts?
I was wrong.
5. Which Dawgs have to play better this time?
It starts with the lines. One of the things that you notice off the bat is the lack of push from Georgia's lines on both sides of the ball.
On defense, our nose and interiors were getting pushed around pretty badly. This, in turn, caused our linebackers (the strength of our defense) to be rendered ineffective against Auburn's run game. Additionally, the lack of pass rush – especially later in the first half and into the second half – really didn't help the backend of our defense. It starts with Trent Thompson, Lorenzo Carter, John Adkins, and Davin Bellamy to set the line of scrimmage.
On the other side of the ball, Georgia's OL has to perform better. Everyone knows Auburn's DL is great, but if you're going to be a national championship team, you've got to take on this kind of challenge. Since the Auburn game, Georgia has shuffled around their OL and, specifically, Ben Cleveland at RG is someone that has played extremely well. He's a first off the bus kind of guy, and he's finally playing at that level.
Yes, the run game of Chubb, Michel, and Swift have to get going. Fromm has to play better. Wims, Hardman and Godwin have to make plays. But, if the OL play doesn't improve, neither with the result.
6. Which Tigers surprised you in the first meeting and why?
I was completely surprised with the play of Auburn's OL. Yes, Kerryon and Stidham were great. The WRs were fantastic. But, I was really surprised by an OL (which had been injured and down) pushing around a Georgia defensive front seven that is really, really good. It'll be a matchup to watch for sure.
7. Which matchup will decide the game this time?
Going to sound like I'm repeating myself again, but it comes down to the line of scrimmage battle on both sides of the ball. Whoever gets the better line play will win – period.
8. What is your analysis/score prediction for the game?
Honestly, this is one where I'm completely unsure of. Auburn is playing better than anyone in the country and Georgia has rebounded nicely – it would have been easy to fold the tents, but they've played hard and have gone back to the recipe that got them there.
My prediction is that the game is going to be closer than the last one – that's about as far as I'll reach.
9. Where will Auburn and Georgia end up this season?
At the end of the day, when you're playing for the SEC Championship and ranked in the top 6 going into the last week of the year, it has been a good year. The difference is that the winner of this game is going to finish with a great year and the loser is going to a good bowl, but all those goals are out of the window.
My only hope is that I'm spending New Years in Pasadena or New Orleans.
10. I've heard some Dawg fans claiming it's going to be a home game this weekend. Sanford Stadium is a whopping 37.8 miles closer to Mercedes-Benz Stadium than Jordan-Hare Stadium is. I wouldn't bet on anything higher than 50%. Not like fans matter anyway, right Kirby?
I can't imagine that "home field" will matter. This will be split evenly – 33% Auburn fans, 33% Georgia fans, and 33% of corporate sponsors that don't care. That being said, those 66% of fans are going to make MB Stadium the place to be Saturday afternoon.