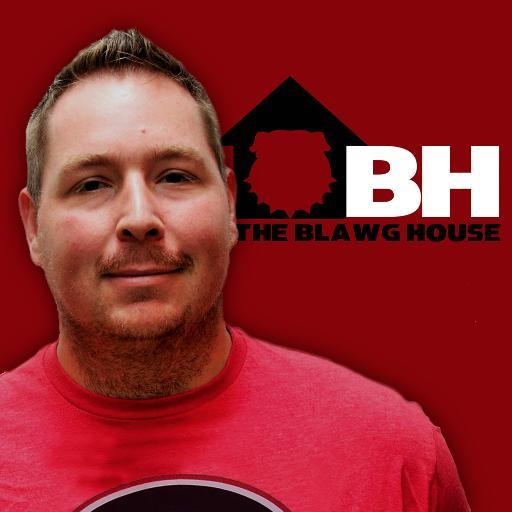 Cory Brinson from TheBlawgHouse.com is a college football writer and twitter personality (@TheBlawgHouse) that writes about Georgia football. Cory writes with an X's and O's perspective and, while a big Bulldog fan, still writes using the facts of the game, not opinions (his words). You may remember him from 2011 when he was part of one of the most commented-on posts ever. I have his email address if you want it.


1. What is a Georgia fan's thoughts of Auburn football at this exact moment?
Our thoughts on Auburn are that they're the next opponent on our schedule. You see, unlike previous years, Kirby even has us fans bought into the process. Auburn is a faceless opponent that we're going to go out and try and beat the will out of and empty Jordan-Hare by halftime.
2. Do you cut Kirby Smart's hair? If so, you're terrible.
Do you pick out Gus' visor, vest, turtleneck combo every game? Speaking of which, I bet Nike could put together some better coaches' gear for you guys. Oh, wait, you guys own stock in Under Armour… how is that working out as a long term investment?
3. Is Georgia the best team in the nation? Why?
Because we've dominated every opponent that's stepped on the field against us – including the #3 team in the nation. And while that was a 1-point win… why don't you check out what ND has done against every other defense not named Georgia and let me know the answer.
4. Where will each team have an advantage over the other?
Gotta love the match-up of Georgia's front 7 on defense against that banged-up Auburn OL. Georgia not only dominates with their interior DL, but they rotate 8-9 guys per game. Combine that with the speed and sheer nastiness of our linebacking corp, and thats a recipe for disaster.
On the other side, anytime a freshman QB is coming into an SEC stadium as a visitor, you have to think crowd noise plays a factor. Except… Jake Fromm has showed he's no ordinary freshman and has handled a few hostile environments… oh, and, this.
5. Name two unknown Dawgs that Auburn fans should look out for and why?
A guy that is coming back for this game is LB Natrez Patrick. He's been on a 4 game hiatus due to his stress relief practices, but he's fresh, he's mean and he's hungry. I expect a big game from him and our ILB group.
Another one to watch is freshman D'Andre Swift. While Chubb and Michel get the headlines (and rightfully so), Swift is the next in line to become one of Georgia's great running backs. He's fast (check the name), he's powerful (ask Florida's Chauncey Gardner), and he's a match-up terror in the pass game. He's been a go-to for big yards out of the backfield.
6. Which two Tigers scare you the most and why?
I mean, scare is a pretty intense word. I don't think anyone with a "G" on their helmet or chest is scared of anyone from Auburn.
But, if I had to choose 2, it would probably be Kerryon Johnson – dude is a horse, but if his pitch-count gets high, he gets unproductive quick – and Aubie – that thing is creepy AF.
7. Which matchup will decide the game?
Georgia's OL vs. Auburn's front 7. If Georgia has success in the running game and can control the LOS, it is going to be a long day for the War Tigers.
8. What is your analysis/score prediction for the game?
I like a 38-17 score in favor of the Dawgs.
9. Where will Auburn and Georgia end up this season?
Auburn will probably take another L from big brother Bama, and end up 8-4 and head to the Belk Bowl or some random bowl like that. Maybe Outback? I don't know, I haven't really had to concern myself with those bowls this year, so I haven't looked at who gets first pick in those lower-tier bowls.
As for Georgia, well, this is the only game that matters. I know you guys are probably trying to figure out spending New Years in Charlotte or Birmingham, or whatever, but we're focused on beating Auburn because that's all that matters.
10. Will you be coming to Auburn this weekend? If so, where do you want to fight meetup?
Oh, no. Your nearest airport is 2 hours away (unless a plane can just land in nearby cow pastures?) so I won't be making the trip. However, I am thoroughly looking forward to you defending Gus to all of your Twitter followers and keeping the Gus Bus rolling in Auburn.