Let's be honest, everything about last week was bad. Even though the overall is #nice, it's still unacceptable. Things must get better, but apparently the prediction portion of my brain was injured last week.
Last week: 4-5 (44.4%)
This week: 8-4 (66.7%)
Overall: 84-38calc (68.9%)
It has become the norm in the SEC to play the worst opponent on your schedule the week before the final week of the season. It makes sense, and it does give a nice little break, but it definitely kills the excitement level.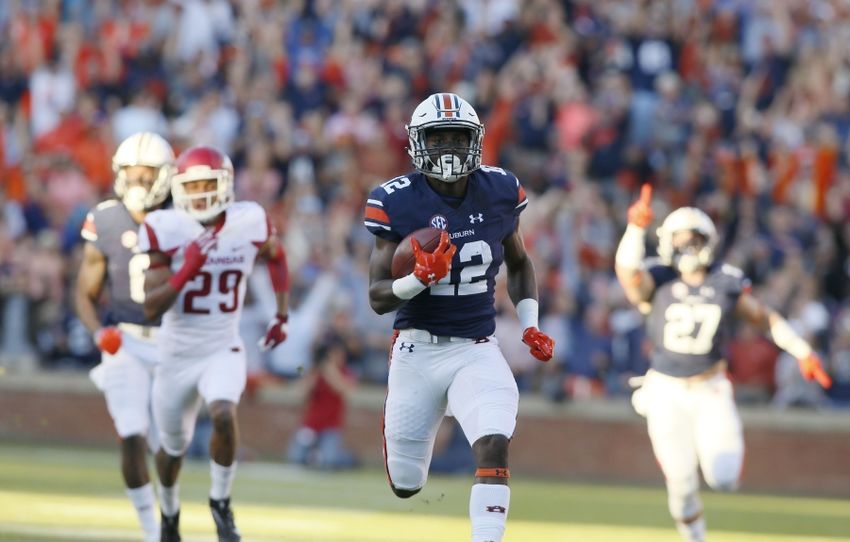 11/19
UL-Lafayette at Georgia – In true universe fashion, a week after beating Auburn, the DWAGS will struggle with the Ragin' Cajuns. Just watch. It will happen.
Georgia 27, UL-Lafayette 17
Georgia 35, UL-Lafayette 21 – SUCCESS!
UT-San Antonio at Texas A&M – The Aggies' out of conference schedule has consisted of Prairie View A&M, New Mexico State, UTSA, and 4-win UCLA. Don't hurt yourself, cultists.
Texas A&M 56, UT-San Antonio 7
Texas A&M 23, UT-San Antonio 10 – SUCCESS!
Florida at LSU – The game moved from Gainesville to Baton Rouge due to some maybe but probably poorly mismanaged scheduling finally happens. If Florida wins, they win the East. If LSU wins, it moves the West's bowl scenarios around.
LSU 28, Florida 10
Florida 16, LSU 10 – FAILURE
Missouri at Tennessee – This is the CBS game. THIS is the CBS game.
Tennessee 34, Missouri 20
Tennessee 63, Missouri 37 – SUCCESS!
Western Carolina at South Carolina – It's the battle of the real Carolina state team and the made up Carolina state team. Gamecocks over Catamounts.
South Carolina 45, Western Carolina 13
South Carolina 44, Western Carolina 31 – SUCCESS!
Austin Peay at Kentucky – Quick, what is Austin Peay's mascot? Don't Google. It's the Governors. The Governors. That strikes fear into the hearts of all men right there.
Kentucky 48, Austin Peay 10
Kentucky 49, Austin Peay 13 – SUCCESS!
Arkansas at Mississippi State – Arkansas had appeared to turn things around slightly after losing by 53 to Auburn. Then LSU handled them. Mississippi State had appeared to turn things around slightly as well. Then Alabama really handled them.
Arkansas 34, Mississippi State 24
Arkansas 58, Mississippi State 42 – SUCCESS!
Chattanooga at Alabama – The Mocs are 8-2. They will lead in the 1st quarter. They really will. Then they'll lose by 45.
Alabama 48, Chattanooga 3
Alabama 31, Chattanooga 3 – SUCCESS!
Ole Miss at Vanderbilt – Vanderbilt hung with injured Auburn, then lost to the worst team in the SEC. Ole Miss's back-up quarterback beat Texas A&M's backup quarterback. By this point in the season, any home field advantage the Commodores normally has is gone.
Ole Miss 38, Vanderbilt 17
Vanderbilt 38, Ole Miss 21 – FAILURE
Alabama A&M at Auburn – Check back tomorrow for my prediction in the game preview, but SPOILER ALERT: I could beat them.
Auburn 55, Alabama A&M 7
Auburn 55, Alabama A&M 0 – SUCCESS!
Other Games of Note
Washington State at Colorado – Both of these teams can smoke weed legally. That has nothing to do with anything, but it's just interesting. Both of these teams are surging, but Colorado is the only one getting real respect. Mike Leach hates that. He'll win.
Washington State 42, Colorado 28
Colorado 38, Washington State 24 – FAILURE
Oklahoma at West Virginia – I still forget that West Virginia is in the Big 12. They've only lost one game and are virtually out of it. Oklahoma is still getting some poll love because they are Oklahoma and the Big 12's bell cow. West Virginia will win and sing.
West Virginia 24, Oklahoma 20
Oklahoma 56, West Virginia 28 – FAILURE
Now that you know who will win, head on over to the 2016 War Blogle Pick 'em and get your picks in. There will be weekly prizes and and overall winner at the end of the season. It's easy. Do it.