It's that time again. It's time to stripe Jordan-Hare Stadium. It worked so well last season (against Ole Miss), Auburn has decided to do it again. I don't want to have to shame you into doing it again because all of your old points were moot. Just do it because most people will, and if you don't you'll just look dumb. Dang it, I can't help myself because I can still hear some of you.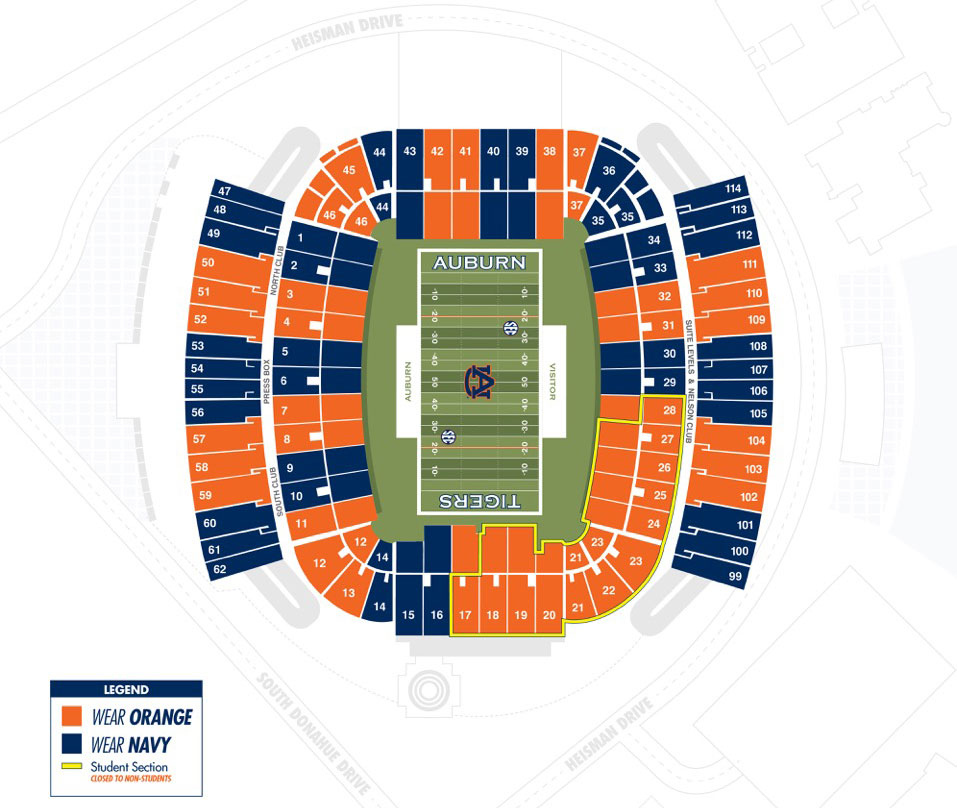 It's been done. It looked cool. You can't deny it. Don't be a white dot in any section, and don't be a blue dot in the orange section, or an orange dot in a blue section. You're not cool. Wow, I'm getting angry over nothing.
BUT WAIT! It's not exactly like last year. It's the exact opposite. If you were orange last year, and you're in the same section, you're blue this year. So check the stadium map above. Don't be the weird colored dot.
If the map doesn't work for you, check your section below. For any other information, go to tigerstripeau.com.