For the 2nd week in a row, my week 5 was nearly perfect. Had Mississippi State beaten Florida, my SEC picks would've been. Stupid maroons. Don't get me wrong, I loved seeing it happen, but… wait didn't I say this last week?
Last week: 8-2 (80.0%)
This week: 4-5 (44.4%)
Overall: 54-18 (75.0%)
This week there are only 7 games that include SEC teams, but that doesn't mean they are all playing each other. Ole Miss is out of conference, and Tennessee is off. That said, there are a few interesting matchups.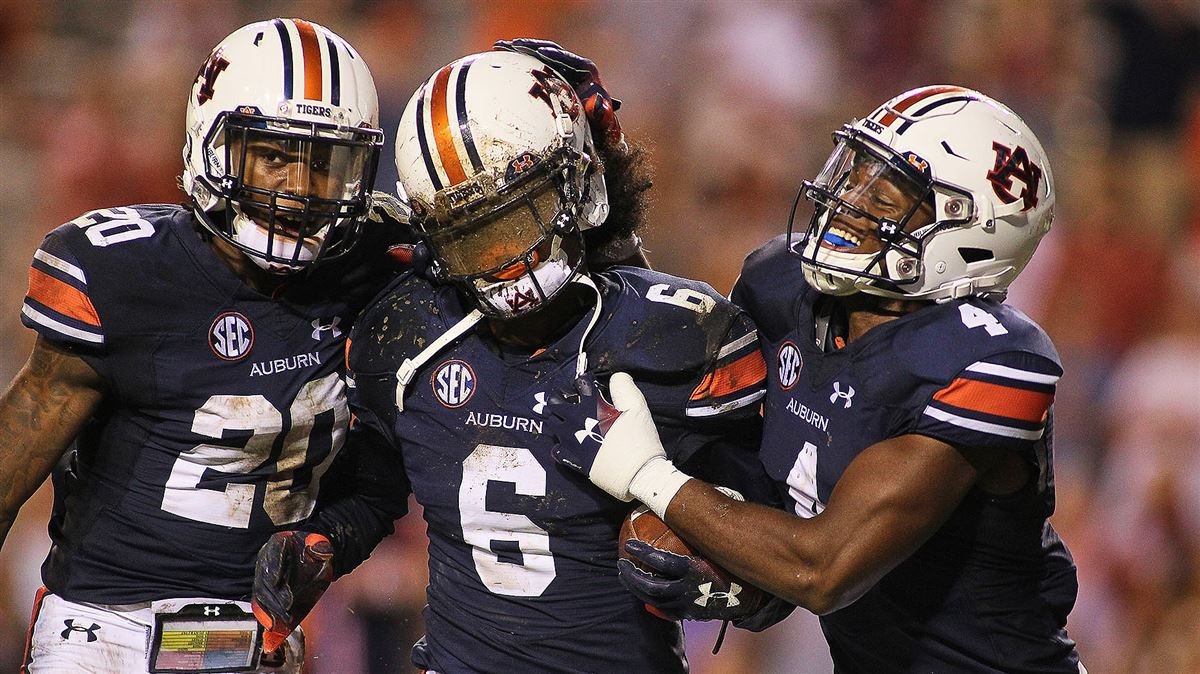 10/6
Alabama at Arkansas – Texas A&M scored 23 points on Alabama two weeks ago. Texas A&M scored 23 points on Alabama one week ago. WHAT DOES IT MEAN?! Nothing, but I'm still gonna talk about it.
Alabama 48, Arkansas 10
Alabama 65, Arkansas 31 – SUCCESS!
Missouri at South Carolina – The Battle for Columbia will tell us two things. Is Missouri decent or is South Carolina done? I think Missouri is decent and I think South Carolina is done.
Missouri 31, South Carolina 14
South Carolina 37, Missouri 35 – FAILURE
LSU at Florida – I like how they still try to make this like Auburn-Georgia. I like how Les Miles used to complain that this was LSU's permanent SEC East game like Auburn hadn't been playing Georgia for 100+ years. LSU is still not as good as that win over Auburn made them seem and Florida is definitely not as good as they want to seem after they beat Tennessee and Mississippi State. But LSU is better.
LSU 28, Florida 10
Florida 27, LSU 19 – FAILURE
UL-Monroe at Ole Miss – Why does it seem like Ole Miss is just playing cupcakes or getting beaten down by a decent team? Because that's exactly what is happening (besides that weird Texas Tech game).
Ole Miss 45, UL-Monroe 7
Ole Miss 70, UL-Monroe 21 – SUCCESS!
Kentucky at Texas A&M – Now this is a good one right here. Texas A&M has shown us that they can be pretty good. Kentucky is undefeated with wins over Florida and Mississippi State. Texas A&M wasn't absolutely murdered by Alabama, but then looked blah against Arkansas. I still think College Station will be too much for the basketball boys.
Texas A&M 31, Kentucky 21
Texas A&M 20, Kentucky 14 – SUCCESS!
Vanderbilt at Georgia – Vanderbilt is done. Georgia will make them more done (but they still aren't THAT good).
Georgia 42, Vanderbilt 13
Georgia 41, Vanderbilt 13 – SUCCESS!
Auburn at Mississippi State – Check back tomorrow for my prediction in the game preview, but SPOILER ALERT: cowbell silence.
Auburn 34, Mississippi State 14
Mississippi State 23, Auburn 9 – FAILURE
Other Games of Note
Texas at Oklahoma – Is Texas back?! You know what? With the name Texas, the level of high school football in that state, and the money and prestige they should have, why do they only claim 4 championships? I mean, we keep worrying about Texas being back shouldn't we ask if they were ever really here? We'll see if they are back to winning big games in this one. Narrator: they won't.
Oklahoma 34, Texas 23
Texas 48, Oklahoma 45 – FAILURE
Notre Dame at Virginia Tech – Virginia Tech was embarrassed in their loss at Old Dominion, but then came back and whooped ranked Duke. Notre Dame is looking alright, but they won't win in Enter Sandman-land.
Virginia Tech 27, Notre Dame 24
Notre Dame 45, Virginia Tech 23 – FAILURE
Now that you know who will win, head on over to the 2018 War Blogle Pick 'em and get your picks in. There will be weekly prizes and an overall winner at the end of the season. It's easy. Do it.