Tommy Tuberville is the man responsible for All Auburn, All Orange. He's the man that promoted orange and asked Auburn fans to orange-out every game. Since his departure, the debate over orange and blue as Auburn's central color rages on. I wrote about this a few years ago and it seemed that it was split down the middle. Most just said they'd rather Auburn promote orange and blue equally.
In recent years, Auburn has designated one game their "All Auburn, All Orange" game and one game their "True Blue" game. It's easy to see that orange just looks better on television, while traditionalists scoff at the idea of straying from the traditional blue. So Auburn has come up with another idea for the 2015 season.
Today, an email was sent to students and fans regarding a 5-game ticket package. According to the graphic below, fans can buy five tickets to all the home games not featuring Georgia or Alabama for $200, but I'm more interested in what they have under the Ole Miss game.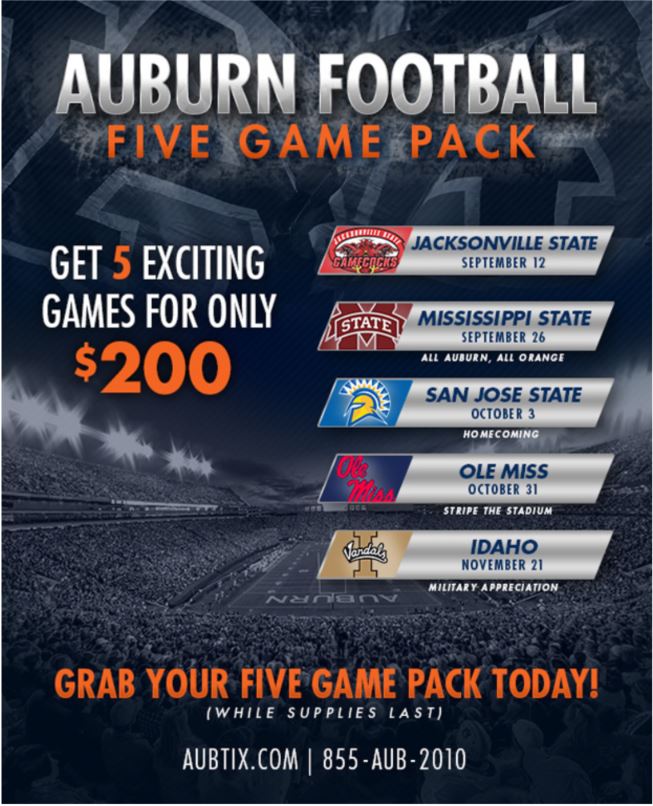 That's right. They want fans in certain sections to wear orange and in other sections to wear blue in what they are calling "Stripe the Stadium."
Other teams have done this, namely West Virginia (below) and Iowa. Tennessee actually did a checkerboard effect last season that worked pretty well.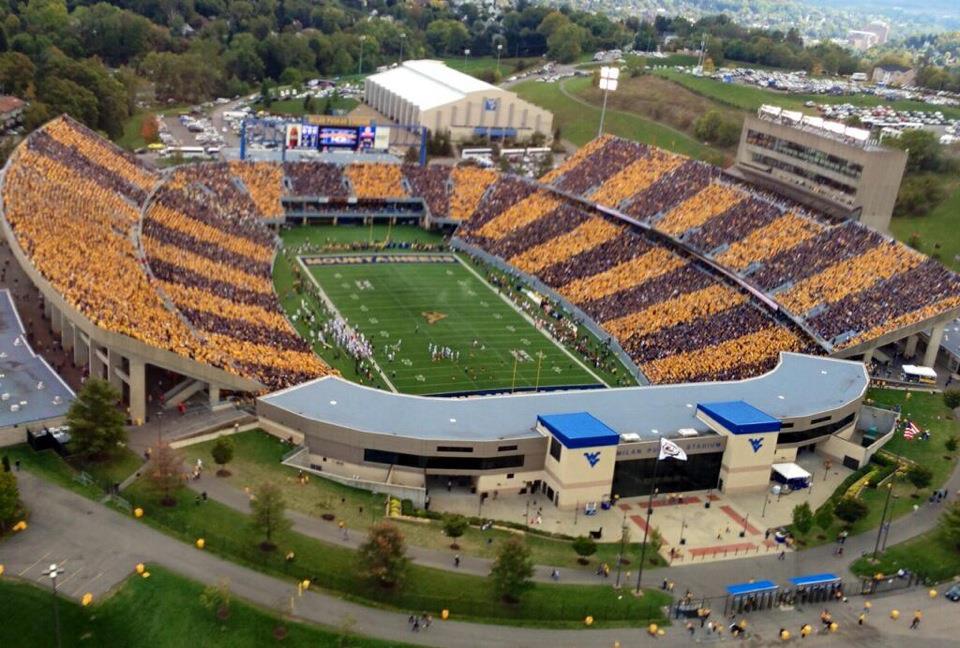 This is going to take a lot of effort. The easiest thing to do is to put shirts of the correct color on each seat, but providing nearly 90,000 t-shirts is going to be tough. And with no assigned seating in the student section, I'm not sure how that's going to work. As you see in the picture above, it looks like the student section all wore the same color.
Back in the day, Auburn's stadium was actually striped on each side. I'm guessing the paint was under the seats?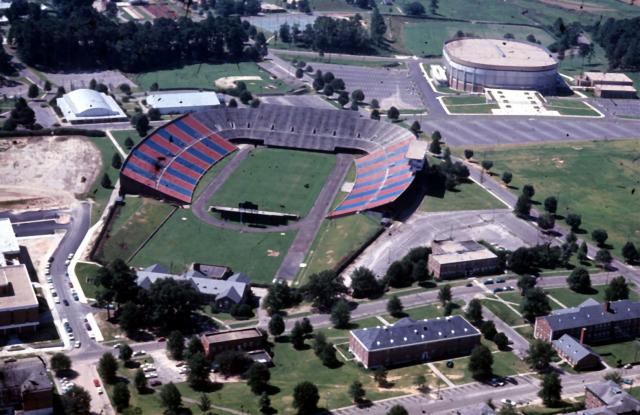 I like the idea, but my type-A attitude just thinks about all the olds with no internet that aren't going to have a clue, or the people that refuse to do what they're asked to do . It could look great, or it could look sloppy. Auburn is going to have to promote the mess out of this thing.
And it's Halloween night, so there's no telling what's going to Auburn. Shouldn't we really stripe it black and orange?
What do you think of the idea?
Update: the main complaint from Auburn fans has been that it will look like a copycat job, given that other schools have done this in the past. Auburn wasn't the first team to play football, so I guess they are copying that, too?
But to get around this, Auburn could take it next level and stripe that mug like Auburn's jersey and helmet stripes: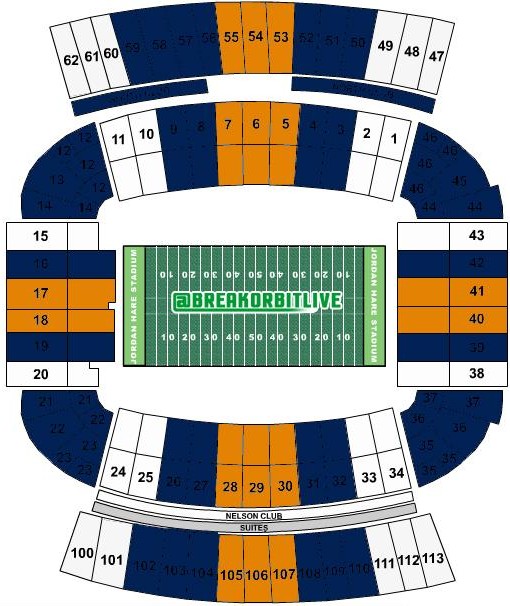 This would obviously take a little more coordination, but if we gon' do it big, we gon' do it big den. Do it big den, Auburn.