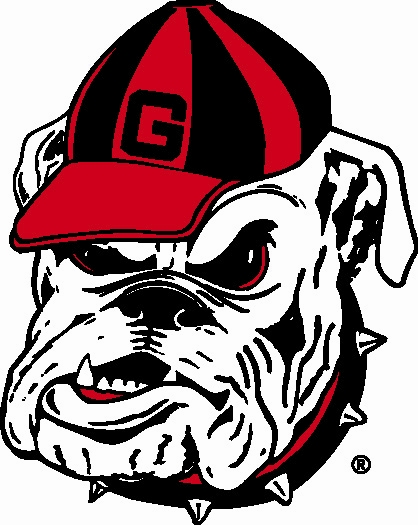 Although it is the Deep South's oldest rivalry with 118 meetings (the South's oldest rivalry is North Carolina-Virginia with 120 meetings), it's easy for this game to get slightly overlooked. I know that sounds crazy because most Auburn fans HATE Georgia and most Georgia fans HATE Auburn, but it's obviously the secondary rival for both teams.
Auburn has Alabama. Georgia has Georgia Tech. This is like Alabama and Tennessee, and who really cares about that? But really…
This game has meant a lot for Auburn in the past. In 2010, Auburn needed to knock of Georgia to keep the undefeated streak alive. In 2013, Auburn needed to knock off Georgia to keep the SEC and National Championship dreams alive.
For the record, I don't remember Georgia ever needing this game for anything. And I don't mean that this game didn't matter to them because they had already won their division. I just mean that Georgia usually isn't playing for anything. They did win the SEC East by beating Auburn at Auburn in 2002. That one hurt.
This year, you could somewhat say the same for both teams. Both are out of the SEC Championship Game and are really just playing for pride, rivalry, and bowl selection order.
The Dawgs started the season 4-0 with wins over UL-Monroe, Vanderbilt, South Carolina, and Southern. That's two-thirds of their current wins, and that's pretty sad, honestly.
After that, they were blown out by Alabama, lost to the most bipolar team in the SEC (Tennessee), beat the worst team in the SEC (Missouri) without being able to score a touchdown, were blown out by Florida, and then mustered a blah win over Kentucky.
Let's be honest, before Nick Chubb was injured against Tennessee, they were probably okay. I mean, they had Chubb against Alabama and still got blown out, though, But since his injury, they've had to rely on multiple mediocre quarterbacks because they don't have a reliable running back to carry the load. That's why they scored 9 points against Missouri. 9 points. Missouri. Three field goals.
They are playing uninspired. Mark Richt is at ultimate Mark Richt levels right now. They might fire their defensive coordinator just because nobody likes him. Their basketball team opened in the season with a loss to Chattanooga. I mean things are really just not good in Athens right now.
On the other hand, Auburn is coming off their best performance since the first half of the Louisville game with their dominating win over Texas A&M.
The defense suffocated the Aggies run game, caused turnovers, defending the pass, and controlled what was supposed to be the best dual threat quarterback the world has ever seen.
The offense, having improved every game since Sean White took over for Jeremy Johnson looked locked in and firing on all Gus Bus cylinders. But due to injury, Jeremy Johnson took over the reins and played admirably. He wasn't asked to do too much, but when he was, he did it well.
But the true difference in the offense has been the return of Jovon Robinson. He's been hurt, and maybe a little bit in the doghouse, but now that he's back the Auburn offense looks like what we're used to with Gus at the helm. Jovon is fast, breaks tackles, runs over people, breaks away, and scores touchdowns. It's what Auburn has been missing all season. It's what Auburn's offense needs to function properly.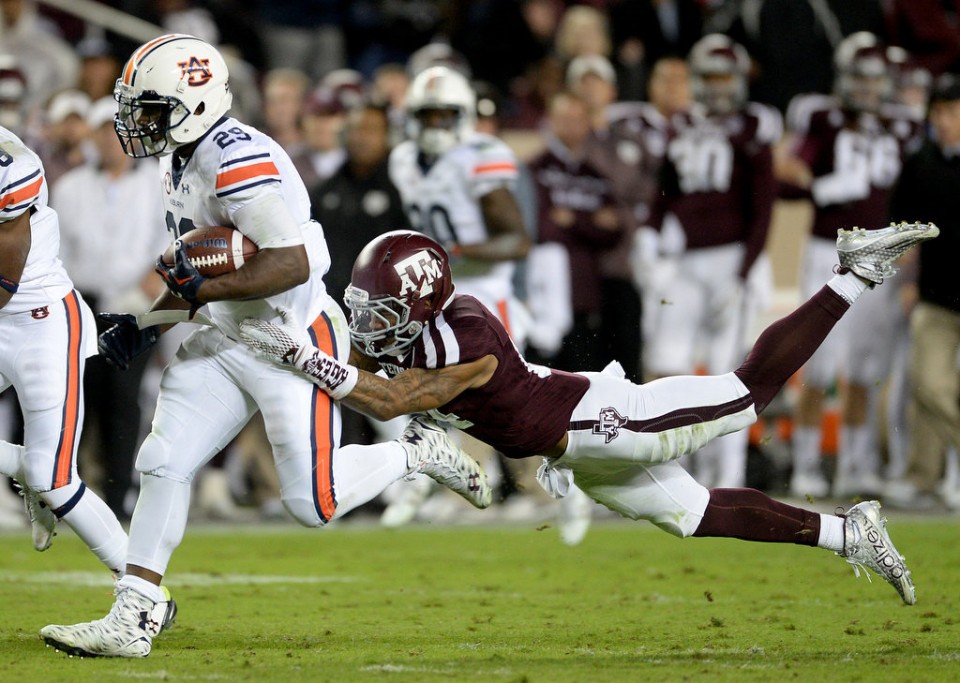 When it comes down to it, Auburn is still improving each week and something seems to have clicked. Georgia is just out there wondering what's going on.
It's a rivalry game, so you never know what's going to happen, but this game doesn't have any ramifications. No special seasons will be lost. It's just a big game for the two fanbases.
Auburn has the home field advantage (despite the 11 am kickoff), the more excited team, the more excited fanbase, and the most going for them right now. Georgia deserves a beating in this rivalry. When they win, it's usually bad. When Auburn wins, it's usually close.
Enough of that.
Auburn scores quick and scores often. Jeremy will give it to Jovon and throw only when needed. Kerryon Johnson will score one (touchdown). Carl Lawson will eat one (quarterback). Auburn will win one (game).
Auburn 34, Georgia 13