Congrats to Sex Panther By Odeon for taking the 2017-18 War Blogle Bowl Pick 'em and winning an Auburn Hover Helmet. I'll send the next two guys a sticker or button or something.
If you're like me and don't see your name (I finished 103rd), go check out the scoresheet.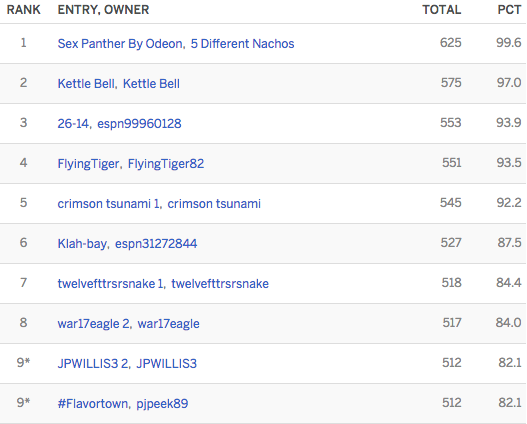 Thanks to everyone of you that played. If you're upset about your results, March Madness will be here before you know it, AND OH GOD WE'RE PROBABLY GONNA HAVE TO CARE ABOUT THIS ONE. For more contests, follow me on Instagram.