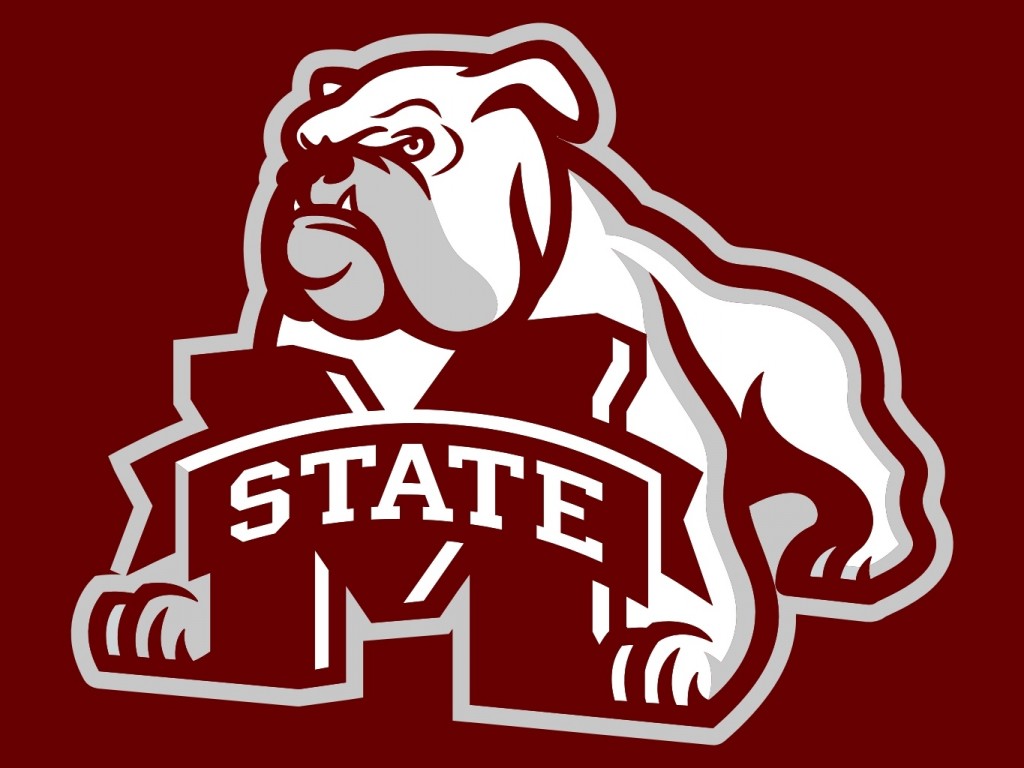 Prior to Dan Mullen taking the head job at Mississippi State, I had always thought of the Maroons as an Arkansas with slightly less talent. They were always good to enough to upset you, but they never should.
Since the hiring of Mullen, I still label the Maroons the exact same way, but instead I now want Auburn to beat them by 50 each year. There are many factors that have put the Maroons so high on the hate list, and you know them all, but none of them really have anything to do with an outcome of a game or games.
That's why this series isn't a rivalry as most Mississippi State fans are beginning to suggest. A rivalry has something to do with football games. The football games in this series have been won by Auburn 57 out of 86 times, with 3 of those 86 ending being ties.
I know Dan and Megan got all warm and fuzzy last season with the biggest win of his career (over a team that ultimately went 3-9), but that was only the Maroons 2nd win in the series since 2001. Hardly a rivalry.
You can be all mad that Cam and Cecil Newton did their best to rid themselves of the corruption they were being pulled into in Starkville by coming to Auburn, but that doesn't make this rivalry. You can want to beat Auburn just as much as you want to beat Ole Miss, but that doesn't make this a rivalry. You can wish sanctions on Auburn as you are the only team receiving sanctions all you want, but that doesn't make this a rivalry.
Last year, as most logical people would know, was a blip. It was a fluke. It what was one of Auburn's worst years in history. This year, even though it's early, appears to be back to normal. In no world should Mississippi State beat Auburn… in anything… ever. In no world should Dan Mullen beat a true Auburn team… in anything… ever.
Both the offensive and defensive units have improved each game, and even more as the games go on. The three-headed monster at running back is becoming a force. The defense may be getting back a few guys from injury in Ford and Garrett which should make an overachieving unit even stronger than they've been.
Mississippi State, which only scored 3 points in their opener with Oklahoma State, may not be playing with their normal starting QB, Tyler Russell. That should make things easier than they already are.
Can you tell I have lots of #StateHate?
Before I give my prediction for this weekend's game, I'd like to throw a bunch of media at you from past moments of this series.
What a beautiful family picture. These two look so happy to be in Auburn instead of Starkville.
This was a beautiful ending, wasn't it? And look at the looks of bewilderment from the State fans, or do they always look like that?
This wasn't from a game in this series, but it's just so representative, right?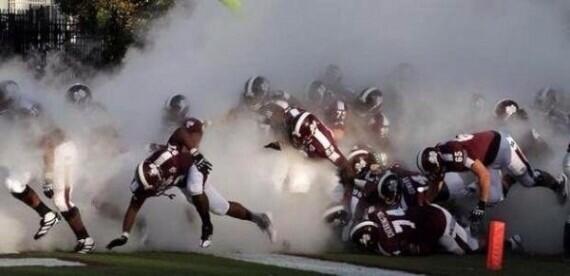 And who could forget the Karma bomb dropped earlier this year with the sanctions raining down on Mississippi State as they awaited the Bagman to come forth.
Ok, that was fun. Nick Marshall will have two passing touchdowns, Mason and Grant will have one a piece and the defense will give up two early touchdowns before locking it down. The Tigers win, playing just another game in this series that will end as they all should.
Auburn 31, Mississippi State 14