Murals featuring Toomer's Corner and the War Eagle went up on the back of Auburn's new video board back in August. Then they came down. Auburn didn't like the coloring and they didn't like the way the images looked because they consisted of a mosaic of thousands of pictures of Auburn athletes and coaches. It was too much and made the murals look blurry. And after one day, they come down.
Now, with Auburn in the middle of a 28-day span with no home game, newer, mosaic-less, better-colored versions of the murals are going up. They are definitely more white. I'll give them that.
As of right now, the Toomer's mural is up, with the War Eagle waiting to take flight. Get it?
Update: The eagle has gone up on a Tuesday.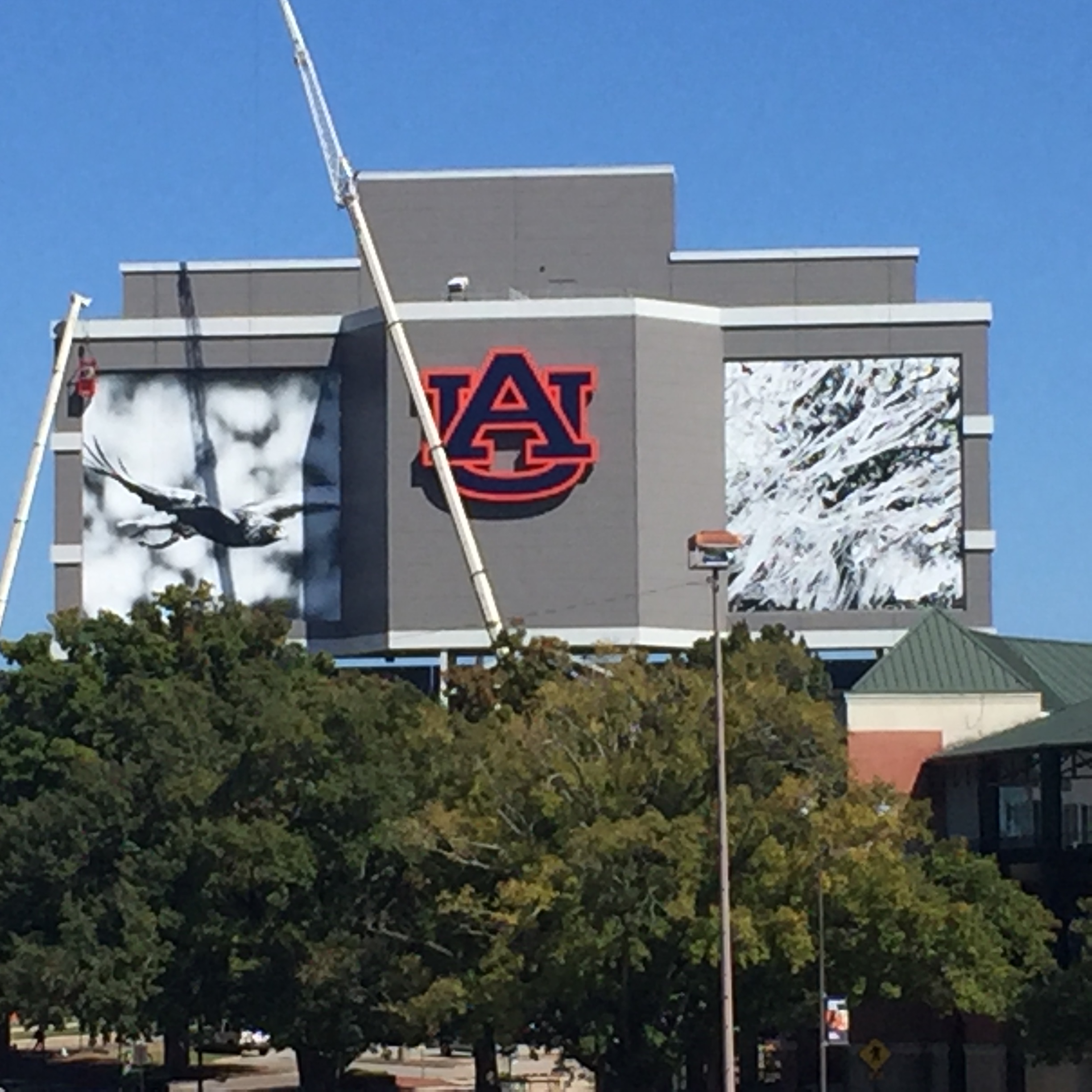 Keep it locked to the Blogle for all your updates on exterior stadium decoration.
Thanks to @TheArnoldCircus for help with a few pics.