It was said that Nick Marshall was going to have to beat Georgia with his arm. Most Auburn fan's scoffed at the idea, noting Auburn's successes running the ball on just about everybody. As expected, Auburn was able to run for 323 yards against Georgia, putting that whole thing to bed. But after a late flurry of touchdowns and one touchdown that was never actually scored, it came down to Nick Marshall's arm.
You know by now that Nick Marshall is from Georgia. He also attended UGA, but that doesn't matter. All that matters in this case is his arm. The arm that beat Georgia. The arm that has "Georgia" tattooed across his bicep. Fate? What else do you think caused the "Immaculate Deflection?"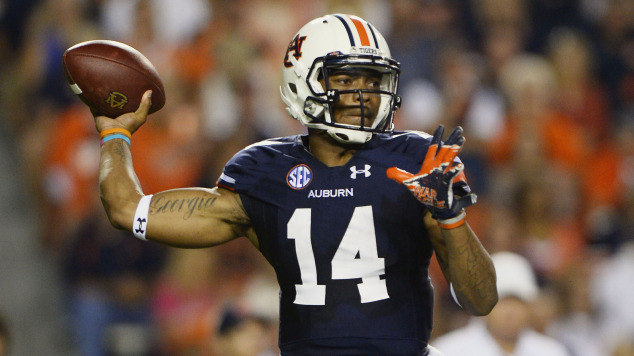 No, this isn't some Reuben Foster mix-up. As I said, Marshall is from Georgia. There's nothing wrong with having pride in one's home state. I don't necessarily know that he didn't get it because of the University of Georgia while at the University of Georgia, but I'm just going to ignore that because this is just too good. Dude beat Georgia with a Georgia tattoo on the arm that was apparently no good. Troll on, Nick, troll on.
Photo from the incomparable @fototodd.