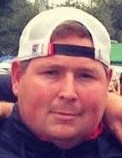 Cory Brinson (UGACory from TheBlawgHouse.com) is a college football writer and twitter personality (@TheBlawgHouse) that writes about Georgia football. Cory writes with an X's and O's perspective and, while a big Bulldog fan, still writes using the facts of the game, not opinions (his words). He's done a few of these now, during the summer and 2011 when he was part of one of the most commented-on posts of the season.


1. What is a Georgia's fan first thought of Auburn football right at this exact moment?
I think everyone is surprised in the turn around Auburn has made this year. Malzahn has his team playing with fire, with belief, and with discipline. Auburn's talent has been there, they just needed someone to light a fire to get things going. I've always been a fan Malzahn's system, so it doesn't surprise me that he's having the kind of success that he is having.
However, I really think a lot of people are skeptical of Auburn. Yes, the victory over A&M is impressive, but what else is there? Auburn lost to LSU – the same team Georgia beat – and basically only made it a "game" late in the 2nd half. Everyone else is someone Auburn should have beat. I honestly think Georgia will be a big test for Auburn, despite our 6-3 record – and I think the way Vegas set the line, Auburn fans shouldn't be too confident.
2. Who isn't hurt on the Georgia football team? With no injuries, what would be the Dawgs' record?
You know, injuries are a part of football – but, man, I've yet to see an injury bug hit like the one in Athens. (Well, except in Gainesville where they're experiencing the injury plague).
Out for Georgia are Keith Marshall (ACL), Justin Scott-Wesley (ACL), and Malcolm Mitchell (ACL). All three of those guys are stars on offense and Georgia really misses them.
However, Georgia has gotten back Todd Gurley – who completely changes Georgia's offense and how defenses prepare. Todd hasn't been and probably won't be 100% for the rest of the season, but this will be his 3rd game back from injury and I believe he has a big game. Also back for Georgia are WR Michael Bennett (who has played against UF and ASU) and TE Artie Lynch (who missed the ASU game with bruised ribs). With these guys, and the possibility of getting back WR Chris Conley (out with an ankle injury since Vanderbilt), Georgia's offense has the potential to run at full power.
3. Do you wish Nick Marshall was backing up Aaron Murray right now?
Absolutely not.
Nick Marshall was amazing in HS as a QB. I watched him single-handedly beat my alma mater in the state championship his senior year. However, he was never going to be a QB at Georgia. He's an amazing dual threat QB, but his skill set was not in line with the system we have at UGA. Even if he was still on the roster, I'd have a hard time believing he'd be backing up Murray right now, as Hutson Mason is just as good of a QB as Murray is, in my opinion.
4. Where will Georgia struggle against Auburn?
Georgia will struggle where Georgia has struggled all year long – on the defensive side of the ball. We've made terrible offenses look like world beaters. However, I do believe that this is a different game for the Georgia offense. We've played a lot of teams that have aired it out on our young secondary. However, our front 7 has been pretty darn stout – even better than last year's defense.
So, will Auburn air it out more? I'd say if they've looked at any film, I would imagine Nick Marshall going for a career high in passing attempts. This side of the ball is really a strength vs. strength and weakness vs. weakness match-up.
5. Where will Auburn struggle against Georgia?
Against Georgia's offense. Put aside the Missouri and Vanderbilt games (as we were absolutely decimated). Georgia's offense has been a very explosive offense – especially when Todd Gurley is in the game. The guy gets the tough yards, gets the big plays, and completely opens up our passing attack. If Todd can be effective and stay healthy, I expect Georgia to roll on offense.
6. Name two Dawgs that have been surprisingly good this year.
I'll give you one on offense and one on defense:
FR RB Brendan Douglas on offense. When Gurley and Marshall went out, someone had to step up. We have another pretty good FR RB in JJ Green, however, Brendan Douglas is a guy who surprised a lot of people outside of the Georgia camp. He was a 2-star RB that we stole from Georgia Tech on signing day, and, really, he was thought just to add depth. However, his physical running style has caught the attention of his team and the Bulldog Nation. He was key in icing both the South Carolina and Florida games. His truck of a UF defender still makes me smile – https://vine.co/v/hjiumw0Tz7u.
On defense, JR DE Ray Drew has come on to be the absolute beast that he was recruited to be. After spending his FR year at OLB and his SO year learning the DE position, Drew has found his place in Todd Grantham's defense as a very physical and dominate DE. On the year he has 6 sacks, 30 tackles, 8 tackles for loss, 11 QB hurries, and 3 pass break-ups. He's a guy the defense is going to lean on to try and stop this Auburn attack.
7. Name two Tigers that worry you in this game.
The easy two to name are the two Auburn stars – Tre Mason and Nick Marshall. I talked about Mason when we did our summer interview, and he was a guy I really thought would shine in this system. He's a quick and strong runner who can carry the ball in any situation. He's definitely a guy to key on for the defense. As for Marshall, his arm and passing skills do not worry me – but his ability to make plays with his feet and extend plays definitely worries me.
8. What's your score prediction for this year's game?
I'm going to stick with what I said in the preseason. I thought Auburn would definitely have a surprising year based on Malzahn and an easy schedule. However, Georgia is the better team. I see both defenses struggling but making some stops in a 38-35 (or around there) victory for the Dawgs.
9. Where will Auburn and Georgia end up this season?
Auburn and Georgia, in my opinion, will both finish at 9-3. Auburn is not going to beat Alabama and I believe Georgia wins out – barring any more crazy injuries. Both should go to higher level SEC bowls. However, at the end of the season Auburn will be thinking what a great year, and Georgia will be wondering about the season that could have been. I hate it, but it is the truth.
10. Herschel or Bo and why?
100% – Herschel. Yes, Bo was an amazing player, athlete, superstar, all-everything… however, Herschel was THE MAN. He was the greatest college football player to ever play the game, and I really don't believe there will ever be another player like him.
Thanks again and good luck this weekend! (Just kidding, I hope you lose… and then good luck on the rest of the season.)