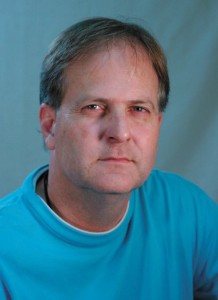 Jeff Reed (@ASUJeffReed) is editor of AStateNation.com and a career sports journalist in Arkansas. He is also a co-host of a statewide radio show and a contributor on another radio show. A 1982 graduate of Arkansas State, he grew up in extreme south Arkansas and knew at a young age he had to get farther away from Louisiana. Jeff was nice enough to answer a few questions for us this summer, and he did such a nice job that I asked him back.


1. It's almost here. The day Arkansas State fans have waited on for months is almost here. Be honest, how pumped are you?
We are all excited, but at the same time we are not certain of what we have. Yes we hammered UAPB, but they had eligibility issues, etc. If ASU wins, and I think there is a chance, it will be huge. The group I run with still talks about how most folks around the country act like UL-Monroe won the title last year just because they defeated Arkansas and almost beat Auburn and Baylor. So winning nationally is very big, but the reality is Troy and Memphis, the next two games, are bigger. Troy because it is a conference game and Memphis is someone we go head-to-head with on recruits. (BTW, we have beaten Memphis four of last five!).
2. I saw where the entire team rushed for 100 yards a piece last week. Geez…
Yes. Couple of long runs in there helped. One by No. 2 QB Fredi Knighthen and the other by RB David Gordon (both Gus recruits!). We expect ASU to be a running team this year, but with timely and efficient passing. The big matchup of this game might be Auburn DL vs. ASU OL.
3. Besides the run game, who shined and who should Auburn look out for?
No one. They all sucked. We were lucky! Next Q. The offensive line played very well. It was pretty much a big running game. On defense, the front four played very well. But again, we don't really know what we were up against.
4. What's the fan base expecting from this game?
A victory is possible. I don't think the odds are in our favor, but there are some who do. ASU has done a great job of getting in position where it can compete with the AQ schools. Wins are a lot harder to come by. I do think there are some who believe ASU will win. I will tell you my answer in the fourth quarter!
5. Who or what unit impressed you most from Auburn's win against Washington State?
I have not seen the game. One of my partners did it, and he is an ex-coach, so I will relay what he passed along. He was very impressed with the Defensive line and the running backs.
6. Where do you see each team having a decided advantage?
Well, Auburn recruits a different type of animal than ASU. And Auburn has more weapons. That is the big difference. ASU has some good players, we just don't have as many. To me the strength of this team is the DL for ASU. But there is not much depth there. So I think depth might be the biggest issue in the contest.
7. Will you be at the game? Would you like to stop by the War Blogle Tailgate?
Not decided yet. Working on that. But if I am there, you bet! I have been to Auburn before. I was part of a team for Stephens Media that covered the Arkansas game there when Cam Newton went nuts. I think it is a neat atmosphere.
8. What's your score prediction from the game?

Well early on it will be 0-0. I will go with what I put in another publication this week. ASU 31-30. Or was it Auburn 31-30?
9. Where will Auburn and Arkansas State end up this season?
Bowling!!!!! Hopefully we will be conference champs for the third time. And I hope you guys are 12-1 AND playing for the national title.
10. Gus never loved you.
I would be stunned if Gus remembers me. And honestly, I never thought he was a lifer. Not that naïve. But would have loved a second year and another recruiting class.