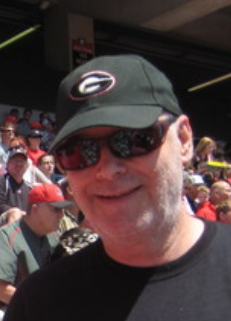 Greg Poole (@ecdawg_LHB) is the publisher/editor of the Leather Helmet Blog. "ecdawg" is a reclusive blogger whiling away his twilight years reminiscing about his enthusiastically misspent youth, whittling, fishing, tarot reading, drooling and plotting revolution. (He said that, not me. I don't know anything about his misspent youth.)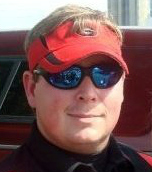 "UGACory" (@TheBlawghouse) is the lead writer/editor of TheBlawgHouse.com (similar naming convention, huh?). He is also a husband, UGA Alum, and has coached Georgia H.S. football (QB's, RB's and Off. Coord.). Cory started The Blawg House to give football fans a more X's and O's approach to blogging than the typical shock-jock perspective.


1. What's the first thing Georgia fans think of in regards to Auburn football?
Greg: I'm an old guy. I remember Shug Jordan – I saw Sullivan and Beasley play – but most UGA fans are younger than I and have grown up with Auburn's astoundingly successful program of employment opportunities for athletes. Auburn should receive an award for its philanthropic efforts as well as its creative accounting.
Cory: Little sister. The schools are so similar in so many ways – Dawg Walk vs. Tiger Walk, Herschel vs. Bo, Dooley vs. Dye – there are just so many things that bind Georgia and Auburn together that they are almost related. However, in Georgia's eyes, Auburn is the little sister in the family.
2. Is it true that Georgia has eye gouging and ankle twisting drills in practice?
Greg: Try to stay focused – you're thinking of Florida.
Cory: You know I can't confirm it, but I did hear Nick Fairley came in to teach that part of practice.
3. What do most UGA fans think of the uniform changes that Richt has allowed over the past few years? Will there be any this weekend?
Greg: Although we enjoyed the black jersey debut a few years ago (you may remember the event), most of my readers would be very happy if the Dawgs stuck with traditional uniforms. I don't anticipate the need for any artificial motivators this weekend.
Cory: Ugh… it is almost ridiculous how much has been made over the uniform changes. The first change – the black jerseys – were special. It was an electric night against Auburn in 2007. However, since then, they have been the bane of Georgia's existence. The consensus that I have heard is that fans would like to see our tradition uniform with the black jerseys mixed in every once in a while. This weekend, though, don't expect any.
4. Georgia could possibly win the East this year, but would it actually save Richt's job considering winning the East is comparable to winning the AHSAA 3A Region 2 title?
Greg: Your analogy suggests that Auburn's program will be at an extremely low level after the Dawgs dismantle the remnants of last year's well financed squad. The outcome should not be surprising considering The Plainsfolk are led by a tech guy, a high school coach and an Iowa State reject. I say one thing for Chizik, it did not take him long to fully utilize the existing recruiting enterprise.
Cory: Greg McGarity (Georgia's AD) has said throughout the year that he will judge the season based on the complete body of work. McGarity knows what he is doing – if Mark Richt deserves to stay at the end of the year, he'll stay – if not, he won't. I think winning the East isn't the only thing that will save his job.
5. Who are two generally unknown Bulldogs that Auburn fans should be on the lookout for?
Greg: DeAngelo Tyson (#94 6-2/306) and Abry Jones (#93 6-3/309) are the defensive ends in Coach Todd Grantham's 3-4. Nose guards and linebackers has gotten most of the press this season but these two guys have done an excellent job of anchoring the line of scrimmage and freeing linebackers to make tackles.
Cory: I'll give you one on each side of the ball… The first is freshman WR Chris Conley. Before the season, Conley was not seen as a guy who could contribute early. However, a couple of injuries led to Georgia needing the freshman WR for the Ole Miss game. Since that game, he has come on as a guy who the Dawgs can rely on. He had a 5 rec. for 126 yards and a TD last week and against Florida, he made a huge catch to seal the game for the Dawgs.
On the defensive side of the ball, ILB Alec Ogletree is a guy who you may not have heard about because he has been injured the majority of the year. He won the starting safety job last year, but for his sophomore season, Grantham wanted to move the playmaker inside and closer to the ball. In the Boise game, Alec broke his foot and was held out until Florida. Against Florida, he was all over the field and helped with the turnovers that assisted Georgia win the game. He is a playmaker, he is fast, he can cover, and he can hit.
6. What are the major concerns for Georgia in this game?
Greg: The offensive line is thin and has been the chief concern for Georgia all year. Any regression by the line will make for a long afternoon on offense. UGA will not be able to establish the run game without continued improvement across the line. Play action passes are the teams bread and butter and without a viable running game the passing game will be limited.
Cory: Obviously the main concern is dealing with Auburn's high-tempo offense. Georgia has done a lot of no-huddle this year (actually has more plays per game than Auburn) and that will help, however, a game situation is completely different.
Another concern is can the Georgia offense get going. When Isaiah Crowell is in the game, Georgia is dynamic. They can run, they can throw, they can play-action – they are hard to stop. However, when he is not, Georgia becomes one-dimensional and predictable. The Georgia WR's will need to continue to step up to help Murray when Crowell is not on the field.
7. Who do you see having a big game on either side of the ball on either team?
Greg: This season is about defense for Georgia. The linebackers (Jones and Ogletree in particular) as well as the DB's will have a big day. However, their success will result from the unsung work of the defensive line.
Cory: I think it has to be Isaiah Crowell. He has been due for a big game lately and his suspension and the bye week a couple of weeks ago have allowed him to get healthy. He has battled nagging injuries and catching up to SEC speed, but the young freshman is electric. I think Auburn's run defense is going to have their hands full.
8. What is your brief analysis/prediction for the game?
Greg: Georgia will hold Auburn to fewer than 20 points and will score more than 25. That's the key for both teams – defense. Georgia's is better.

Cory: You know, this year has been interesting. Georgia has been in battles with teams all year long, and it has to do with being in rivalry games week-in and week-out. Georgia has a rap for being weak because of their schedule, but, fundamentally, they are a much, much better team. The offense does not revolve around one player like last year and the defense is playing great. I expect this game to be just like every other game this year – a battle.
I think the difference has to be the defenses. Georgia's will fall victim to Auburn's offense during the game – it is bound to happen, but I think they hold them when they need to. Georgia's offense has quietly had a pretty good year. I just think Georgia is going to stop Auburn a few more times than they can stop Georgia. Georgia-38 Auburn-27

9. Where do you see Auburn/Georgia ending up this season?
Greg: Georgia will be playing LSU in the SECCG. Auburn will be going to Columbus for the bright lights.

Cory: In my opinion, I see Georgia winning out, going to the SEC Championship Game, but losing to LSU. After the way this season started and the last two, a 10-3 record and going to the Capital One Bowl will be a great improvement.
I expect Auburn to end up 7-5 will losses coming from Georgia and Alabama to end the year. Auburn's defense just hasn't gelled completely this year, and I know the offense is starting to come together, but the Ole Miss game has to be more of a mirage than fact. Auburn ends up in one of the lower tier bowls – Music City/Liberty.

10. Lastly, I haven't watched the Dawgs that much this season, but is Aaron Murray still crying?
Greg: Yes. Murray is overcome with emotion at the prospect of an outstanding finish to 2011 and prospect of continued success for the next two years. Here's an idea. When recruiting future employees, Chizik and Company might want to look around for some guys who can magic enough classes to stick around for more than one year.
Cory: He might be… but his SEC leading TD's and QB efficiency has wiped away any tears he has.