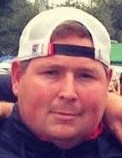 Cory Brinson (UGACory from TheBlawgHouse.com) is a college football writer and twitter personality (@TheBlawgHouse) that writes mainly about Georgia football. Cory writes with an X's and O's perspective and, while a big Bulldog fan, still writes using the facts of the game, not opinions (his words). You may remember him from 2011 when he was part of one of the most commented-on posts of the season.


1. What is a Georgia's fan first thought of Auburn football right at this exact moment?
You know, I think, like the rest of the college football world, there's a lot of intrigue as to what may happen at Auburn. I think the big question burning, in my mind, is can Gus take what Gene had and turn it into a consistent success? There's no doubt that there is talent at Auburn, the question is can Gus get the players to buy into his scheme and his system. Being a former offensive coordinator, I'm a big Gus Malzahn fan. He does some very innovative things on the offensive side of the ball and it will be fun to see what he does in the SEC.
2. It seems like Mark Richt has gotten a grip on his control of everything in the universe (or the joke got very old). What do you attribute this to?
That joke really has jumped the shark, haha! All kidding aside, Mark Richt has done a tremendous job getting Georgia back from those two down years a few years ago. Honestly, in my opinion, I attribute it to Richt being humble enough to look inward, make changes, but stay the course as he has always done. He's always been a very level headed coach and will always do things the Richt way. However, he definitely wasn't too proud to make changes when they needed to me made.
3. How are expectations in Athens? For the first time in my life, I think the Dawgs should be a real contender. They seem to be the same team that was one play from a national title last year.
Expectations cannot be higher in Athens. Are there question marks on the defense? Yes. Are we a little shaky on special teams? Yes. However, no one is going to be perfect in college football. This Georgia football team has the opportunity – baring it can make it through the first four weeks – to be a serious national title contender. The Larry Munson in me wants to temper my expectations but Georgia returns A LOT of players on offense, has very good, young talent on defense, and a coaching staff that has every player bought in. It will definitely be interesting to see how it all plays out.
4. Georgia runs a pretty standard offense. Ok, we'll call it old man football. How do you feel about this new outcry against Hurry Up No Huddle? Why hasn't Richt joined Saban and Bielema in their whine?
You know, honestly, if you pay attention to Georgia's offense – while, yes, we run a lot of concepts out of the Pro formation, our offense the last few years has really started to run at an up-tempo pace. Georgia in 2011 ran over 1000 plays, and last year ran over 900 plays (having the highest yards per play average in the country) – and a lot of that is because the Dawgs are snapping the ball on an average of less than 27 seconds between plays. Richt has stated many times that he will go as fast as the officials will let him, so you won't see him joining Saban on how a faced pace game is hurting players anytime soon.
5. Name two Dawgs that Auburn fans may not know of, but will need to keep their eye on and why.
I think last year we talked about Jordan Jenkins – being a guy that will be (hopefully) like a Jarvis Jones on the outside. But, I'm going to talk about some of our young guys on defense. The offense is going to get a lot of attention and praise. However, Georgia's success will be dictated on how fast some of these young guys come in and perform. Two of the guys that have got a lot of attention are Tray Matthews and Reggie Carter.
Matthews, right now, is projected to be a starter at safety when the Dawgs line up to play Clemson. He was an early enrollee and has drawn praise for his hard hitting and knack for the ball since spring. He's created a lot of buzz in camp lately because he's been held out of camp, but the staff feels he'll be ready to go for the opener. The other player, Carter, is another early enrollee that is slated at a back-up at ILB. He's going to see a lot of playing time and has made a ton of plays in the spring game and in camp. If anything last year showed us, it is that we need violent hitters inside on the defense and this guy can hit.
6. Name two Tigers that worry you as a Georgia fan. Thanks for Nick Marshall, we think, by the way.
Well, there you have it, Nick Marshall is definitely a guy who can play. I saw him take over his senior year state championship game as a QB, and this kid is the real deal. Honestly, had we not had Aaron and Hutson, he may have been a guy the coaches looked to as a QB. He's a gamer, and, although he may not be Cam-esque, he's going to do well in Malzahn's system. The question with him is has he matured enough to handle that position.
The other is RB Tre Mason. The guy was a 1,000 yard rusher last year in a crappy system and was a bright spot on a rather bleak season. He's a guy that Malzahn can rely on to get those needed yards in the SEC, and I have a feeling he and Marshall are going to do some damage together in the backfield.
7. How do Georgia fans feel about having to come back to Auburn two years in a row?
You know, this whole scheduling situation stinks for everyone involved. It is never going to be perfectly fair for everyone because teams and schedules are cyclical. So, all we can do is just deal with it as best we can and play the schedule we have. I will say this, though… it would be an absolute shame if the Deep South's Oldest Rivalry only happened every few years. It'd be a shame for Auburn fans, for Georgia fans, and for college football.
8. What's your early score prediction for this year's game?
Phew… this is hard, because, honestly, it is a crap shoot. With Gene at the helm, I think it is another blow out. However, now that Coach Malzahn is calling the shots in the Plains, it is a little more difficult to see. I still like Georgia, however, I think it might be one of those 38-24 or 38-31 games. I'd love to see a replay of the 2005 game… except I'd like Georgia on the winning side this time.
9. Where will Auburn and Georgia end up this season?
I don't think there is a reason that Auburn can't expect 7 or 8 wins this season. Just the talent and coaching alone in the Plains is reason enough to get you there. With a couple of good bounces, Auburn could have 9 wins. Looking at their schedule, Auburn should be favored in every game except the LSU, A&M, Georgia, and Bama games. 
As far as Georgia, like I said before, expectations cannot be any higher. We've gotten to the big game (yes the SEC Championship is the big game… as we saw this past year) two years in a row. Now, it is time to get over that hump and win the damn thing. Being young isn't an excuse. We're Georgia and we recruit the top talent in the nation. It is time to put together a season where there are no excuses and win the SEC. If we do that, then there's always a chance for something greater. So, we'll see after that first weekend in December.
10. Where do you rate Auburn on your hate scale? Are the Tigers the top rival on the schedule?
Cam's year really made Georgia fans dislike Auburn again – as I think everyone did that year. However, on a yearly basis, I'd say Florida and Georgia Tech are still UGA's top rivals. Florida being in our division and Georgia Tech being our natural enemy makes them a little higher – but come Auburn week, there will definitely be a lot of animosity towards the Plainsmen.