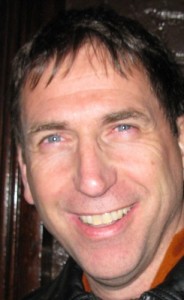 Olin Buchanan (@olinbuchanan) is a columnist/assignments editor for TexAgs.com. He previously worked as a Texas A&M beat writer for the Bryan-College Station Eagle and the Austin American-Statesman. He also was a national CFB writer for Rivals.com and Yahoo! Sports. More importantly, he's a making his 3rd appearance on the Other Sideline, which is probably at the top of his resume.

1. What is a Texas A&M fan's first thought about Auburn football right now?
Auburn is dangerous. We all know what Gus Malzahn has done and just his presence alone is a big reason for the Tigers' turnaround. So, is Nick Marshall. I think there is more concern about Auburn's running game, but the Aggies are aware of the passing threat as well. Auburn's offensive line will be one of the best A&M has faced. A&M expects to move the football against Auburn's defense, but it is obvious this team is playing with more confidence, passion and intensity than a year ago when Auburn played A&M.
2. What is it about Ole Miss that has made the last two games some of the closest on Texas A&M's schedule?
Sometimes – for no good reason – a team has an issue with a specific opponent or in a specific stadium. In the Big 12 it seemed A&M always had a hard time in Lubbock. Maybe Oxford is the new Lubbock. But more than anything A&M can blame itself for its problems with Ole Miss. The Aggies committed six turnovers in Oxford last season and had two this year. They also missed a field goal, dropped would should have been a touchdown pass and failed on two tries to pick up a yard for a first down. Had A&M eliminated turnovers both games in Oxford could have been won comfortably.
3. Do the offensive similarities between Ole Miss and Auburn worry you and Aggie fans?
Aggie fans are confident, but respect Auburn. The know A&M must play well to beat Auburn. However, fans– and players for that matter – view the similarities in Ole Miss and Auburn's offenses as a positive. That way, it's like three weeks of practice for the young Aggies defense, which needs all the help it can get.
4. Should Aggie fans be worried about Manziel's knee? What's the story there?
Manziel apparently just twisted his knee. He came back just a few players later and had a 24-yard run when he made a sharp cut and faked out an Ole Miss defender. Later he had some clutch runs in the fourth quarter when the Aggies were rallying. His knee appears fine.
5. Name two Aggies that have shown out this year that Auburn fans may not know about?
Malcome Kennedy has been a very productive receiver, but gets overshadowed by Mike Evans, who is having an All-American type season. Kennedy had three touchdown catches against Alabama. He's having a very good season. Also, sophomore running back Trey Williams isn't well known because he'd been hurt early in the season. He's healthy now and had an impressive touchdown run against Ole Miss when he made several players miss tackles. Expect him to get more chances with the football.
6. Who are two Tigers that worry you and why?
Of course, Nick Marshall because he's added so much to the offense. Last year the Tigers QB situation was dire. From here, it looks like Marshall has added stability and perhaps even some star power. Then, you could pick either Tre Mason or Sammie Coates. A&M has had problems stopping the run and Mason is very good and running behind a good line. But A&M's secondary has been vulnerable to big plays and Coates is averaging 24 yards a catch, so he can certainly provide big plays.
7. What's going to be the biggest battle of the game?
Probably A&M's offense vs. Auburn's defense. Every game A&M is in will be a shootout. But can Auburn keep the Aggies offense from running up a big enough score to compensate for A&M's defensive shortcomings? A&M has scored more than 40 points in every game thus far. Auburn has not given up more than 35 points and has held five opponents to 24 points or less. That looks like the key matchup from here.
8. What is your score prediction for the game?
In the last 19 games I've not seen any reason to doubt Manziel, who still is the most outstanding player in the country. I'll predict A&M prevails, 45-38
9. Where do you see Texas A&M and Auburn ending up this season?
At this point, I think A&M probably finishes 10-2. Unless its defense makes significant improvement I don't think the Aggies will win in Baton Rouge. The guess is Auburn finishes 8-4.
10. I know there's a faction of Aggie fans that hate the beveled T. How did they let the beveled numbers happen on the newer Adidas uniforms?
Beats the bevel out of me.