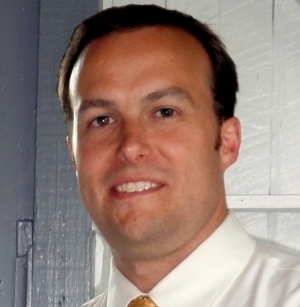 For the last two seasons (2010, 2011), Barrett Sallee (@BarrettSallee) has blessed us with his knowledge of all things SEC, more specifically Auburn, as we've led up to kickoff. Barrett, now the lead SEC blogger over at Bleacher Report, joins us again this year to talk about the 2012 version of the Tigers. His previous work has been featured on CFN, FoxSports.com, and Scout.com. Barrett regularly appears on local, regional, and national radio shows discussing college football as well. He also has four sets of double letters in his name, so that's pretty cool.
1. Aside from quarterback, what is the number one question that Auburn must answer before the opener?
Linebacker is key. It's been a sore spot for the Tigers for a while now, even though Josh Bynes did his best to get everyone lined up properly in 2010. Daren Bates was underrated last year, but new defensive coordinator Brian VanGorder is known for developing elite linebackers, and Auburn just doesn't have that right now.
2. Speaking of quarterback, it's widely believed that Frazier will be the starter. Do you buy this "no separation" act?
Not at all. I think Frazier won the job this spring and if he didn't, he surely did with his work this summer in the player-run practices. I believe that it's all a PR game, and Auburn's coaching staff is just playing the game. If he's not the starting quarterback when Auburn steps foot into the Georgia Dome on Sept. 1, I will be floored.
3. I've always said that it doesn't matter if the quarterback is publicly announced, just as long as the team knows. Why do you think it hasn't been publicly announced by now?
Probably just because the staff wants to make it appear like there's some sort of debate going on, even though I don't think that there is.
4. Which position on the defense will benefit the most from the addition of Brian VanGorder?
I think he will get the most of the linebackers. As you know, Jake Holland has been getting a lot of hype, and I think that VanGorder wants Kris Frost to beat out either Jonathan Evans or Daren Bates, but that hasn't happened yet. VanGorder wants more size across the board, which will certainly help the Tiger defense.
5. How much improvement do you expect to see in the defense as a whole in the first year of a new coordinator?
It is addition by subtraction with Ted Roof gone, but the fact that it's Brian VanGorder that got the job is huge for the Tigers. His addition to the staff was probably the best assistant addition in college football this offseason. He was the straw that stirred those great Georgia defenses of the mid-90s, and I think he can achieve that kind of success on the Plains in short order.
6. Who is someone on both sides of the ball that you think will surprise some people this year?
On defense, I think that Jermaine Whitehead is someone to keep an eye on. VanGorder has praised his play during fall camp. He was highly-touted cornerback out of high school, and found some success as a freshman in 2011. Now he's at safety, and I think that's a position where he can thrive.
On offense, I think Philip Lutzenkirchen is set for a big season. That's sort of dodging the question, I know, since Lutzenkirchen has established himself as one of the SEC's best tight ends. But the presence of fullback Jay Prosch should take some of the blocking responsibilities away from Lutzenkirchen, and free him up for a big season catching the ball. Former H-back Eric Smith's dismissal prior to last season was big for Lutzenkirchen, because it forced him into that role rather than as a true pass-catching tight end.
7. Given that Auburn is only picked to win around seven games, what are two upsets that you could see happening? Be bold.
I have Auburn winning eight, including Clemson, so I'll go with that for one of mine. The other that I could see happening is Georgia, since that is so late in the year, injuries could pile up for either team, and I think Georgia's offense is still going to be iffy throughout the entire season. I have Georgia winning now, but I wouldn't be floored if Auburn sprung the upset vs. the Bulldogs.
8. Which team on the schedule that Auburn should beat will give them the most trouble and why?
Clemson is going to be tough. Even without Sammy Watkins, that offense is going to be tough. VanGorder likes his defensive line, which certainly helps considering Clemson has so many issues on its offensive line. But make no mistake, that team can put some points on the board.
9. Do you feel like, as Pat Dye has said, that Auburn is still one year away from being a major contender again?
Absolutely. There's still so much youth on the Auburn roster, and the only way to handle adversity is to become accustomed to it. Auburn had some last year, but for the most part, its losses were blowouts. They will be in more games this year, and perhaps win a few that they shouldn't, but they're still relatively inexperienced compared to other teams around the conference.
10. Where will Auburn end up this season (record, bowl, ranking)?
8-4 (4-4 SEC), with losses to Arkansas, LSU, Georgia and Alabama; Gator Bowl, ranked No. 23 after the bowl games