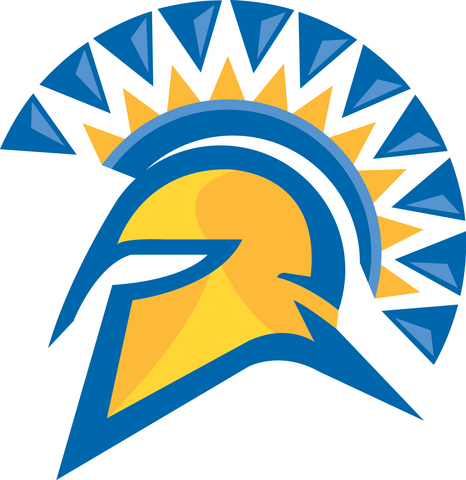 Auburn goes into the 2nd game of the 2014 season, following a weather-extended 24-point win over the Arkansas Biela-hawgs, to take on they mighty Spartans of San Jose State. But San Jose is not a state? And Spartans? That's like saying the California Alabamians. They are neither a state or from Sparta. Bush league.
Regardless of these shady antics, the "Spartans" were able to knock off the Fighting Sioux of North Dakota last week (42-10). See, that works. North Dakota is known for their history with the Sioux. Some of them might be Sioux. Nobody in San Jose is from Sparta. Ok, enough Blogle. There are no Tigers from Auburn. Yeah huh… Aubie. Boom, roasted.
Auburn is currently a 31-point favorite over San Jose State according to the oddsmakers. Auburn has won 12 straight games against the spread. The last one they lost was the LSU game last season. I was there. It rained.
I was also at the Arkansas game. It rained. And the forecast for this weekend's game calls for rain. That has nothing to do with any of this, unless you wanna say that the points will be raining down on our visitors from the West. Mountain West actually.
But really, everybody is kinda blowing off San Jose State, probably because the casual-to-mostly-casual SEC fan hasn't really heard of them. They are on the West coast and they aren't a powerhouse, so this is like playing UL-Monroe or something (Alabama excluded). But it's not really. I mean their coach used to coach at Kentucky. They won a bowl game two years ago, and have won their last three bowl games over the past 10 years. So, I mean, they aren't TERRIBLE.
Yes, Auburn is going to win by 28+ points. Auburn will probably use 3 quarterbacks and 4 running backs just for fun. But San Jose State ain't chopped liver. I mean maybe shredded liver. But not chopped liver. They'll probably score a touchdown.
And will their fans really care? I guess the 100 parents that make the trek to the Mecca of college football might. But probably only because it will be 20 degrees hotter than their homeland ever reaches. Seriously, look it up. No matter when you read this, I bet the Weather Channel says 75 degrees and sunny. Rough life.
We usually make fun of those West coasters for not caring about the Lord's game like we do down here, but if it was sunny and 75 every time you walked outside, would you care as much about dudes in pads throwing around a ball made of pig skin? I don't know, maybe you wouldn't. You'd probably just care about fantasy football or something.
Can you tell I'm just filling up the word count because there really isn't anything to say other than Auburn will win and Auburn will pay San Jose State $1.5 million to come take a beating?
I hope it's fun, though. Not like close game fun, but more of the fun where I kinda find myself feeling good about the showing a team that's probably just wanting to score a point has put forward. Like "Awww cute. They tried hard!"
The coolest part of the day will probably be when the 2004 Undefeated and National Champion Auburn Tigers will be honored approximately 22 minutes before the 6:06 pm CT kickoff. That is an approximate time. Be in your seats early. For those not going, they'll play a video before the game honoring the team, and I'll post it here Sunday. Don't you worry.
Alright, I think that's enough words. I kinda got on a little roll there, didn't I? Let's predict this thing.
Gus will play as if San Jose State is an SEC foe for the first quarter. He'll use the 2nd quarter as a way to test out his new double quarterback scheme and the 2nd half will be split by Jeremy Johnson and Jonathan Wallace. Roc Thomas will make his debut and have over 150 yards on 10-15 carries. As I said, Auburn will win and Auburn will pay San Jose State $1.5 million to come take a beating.
Auburn 52, San Jose State 10