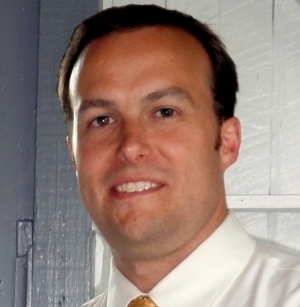 Barrett Sallee (Twitter) is a sports writer with a background in new media, radio, and television. He currently covers the SEC for CollegeFootballNews.com, the Auburn Tigers for www.chuckoliver.net, and is a member of the Football Writer's Association of America (FWAA). He has had articles published on CFN, FoxSports.com, and Scout.com. He believes in a 10-team college football playoff, defense winning championships, and pursuing a constitutional amendment outlawing Astroturf and the designated hitter.
Barrett was kind enough to answer a few questions with his thoughts and predictions about the 2010 Auburn Football Tigers. Let the 'Blogle and Barrett know what you think of his predictions, and while you're at it, throw in yours as well.
1. What will Auburn's final regular season record be, and where might the Tigers go bowling?
9-3 (5-3 SEC). Auburn is going to be significantly better on defense than they were last year, but there will still be some rough spots. I think they can go to the Capital One Bowl if certain scenarios play out, which will be a successful season in Gene Chizik's second year on the Plains. Contrary to last year, I don't see a "feature running back" emerging. Fannin, McCalebb and Dyer will all get carries, but with Newton's ability to make plays with his legs, you will see a much more even distribution of carries among the running backs, Newton and the slot receivers.

2. What's Auburn's best/worst-case scenario for this season?
Best case: 11-1 and an SEC West title.
Worst case: 8-5.
Auburn seems to be getting a lot of hype this offseason, and it's rightfully deserved. Most of that has to do with the fact that most of the Tigers' big games in 2010 are at home. But they're still big games. Gene Chizik is still building back the roster, so there still may be hiccups along the way.
3. Besides Cam Newton, who's going to be the newcomer that Auburn fans will be buzzing about after 4 or 5 weeks?
Wide receiver Trovon Reed. He came to Auburn with a lot of hype as a stud wide receiver, but I think his impact will be felt this year as a wildcat quarterback. The coaches have already been buzzing about him at times during camp, but it appears that Kodi Burns will get the call initially at that position. However, if Burns gets happy feet again, and is apprehensive hitting the hole, the coaches will pull the plug on him as the wildcat quarterback.
4. Will Auburn see the fruits of their stellar recruiting class this year or will fans need to wait a year or two?

The impact of the recruiting class won't be too obvious this year, but that doesn't mean that it won't make an impact. The biggest impact of the recruiting classes this year will be primarily seen in the depth. You won't see Josh Bynes and Craig Stevens play every snap, like they did in the Outback Bowl. You won't see starters getting hurt on special teams in the second half of cake walks over Ball State. With the lack of scholarship players last year, Auburn was essentially operating with a roster of a team on probation, and that won't be the case this year. Are some of the youngsters immediate impact guys? Maybe. It certainly appears that Reed, Michael Dyer, Jessel Curry and some others will get some playing time right away. But it's the fact that there are warm bodies to put in during mop up time that will be most beneficial for Auburn in 2010.
5. What is the toughest game on Auburn's schedule (besides Alabama) and why?
At home vs. South Carolina. A lot of people are down on the Gamecocks, but I am not. They have a very explosive offense, whether it's Stephen Garcia or Connor Shaw taking the snaps. Alshon Jeffery might be the most underrated wide receiver in the SEC and I expect Marcus Lattimore to become a true household name by the end of September. They haven't been able to block anybody, which has caused most of Garcia's inconsistency throughout his Gamecock career. If they can get a little better blocking and find a running game for the first time during head coach Steve Spurrier's career, they are going to be very good. We all know what kind of defense they've been playing, and 2010 will be no different.

6. Who will be the offensive and defensive MVP's by season's end?
Cameron Newton will be the offensive MVP. Chris Todd set records last year, and he can't run the ball. Auburn seemed to gain seven or eight yards every time they ran that sprint option with Todd, and everyone in the building knew that he was going to pitch it. Imagine how effective it is going to be with Camron Newton. Newton has the ability to put up, at the very worst, similar numbers to Todd. Add on 400 or so rushing yards, and you have the offensive MVP hands down.
Defensive MVP will go to Josh Bynes. You saw what he was capable of last year in the Iron Bowl. He was the primary reason that Mark Ingram struggled so much. Another offseason of conditioning and a little bit fresher legs thanks to added depth will go a long way towards making Bynes a household name.
7. When can Auburn fans fully expect for the Tigers to contend for the SEC title every year?
I think 2011 will be the first season in which Auburn truly contends. It could happen in 2010, but a lot of things have to happen in order for Auburn to unseat Alabama for the division title. It's not out of the question, but Auburn would still have to get remarkably lucky with injuries to knock off Alabama this year.
8. How many more years will Gene Chizik coach at Auburn, Nick Saban at Alabama?
I think both are in for the long haul. People like to give Nick Saban grief for hopping from LSU, to Miami and then to Tuscaloosa. With what he's done since arriving at Alabama, there's no way he goes anywhere unless it's to his lake house to retire. Chizik is a little less stable, since he's still very much an unknown commodity. He's done everything right since he took over at Auburn, but that was still only a year-and-a-half ago. Nobody knows how he handles success, which is a big part of becoming a big-time SEC head coach.
9. Who will be the first Auburn player drafted in the 2011 NFL draft?
I'm not much of a draft expert, because so much of that is dependent on how well they exercise, not necessarily on how they play. Lee Ziemba takes a lot of heat from Auburn fans, but he's my best guess. High quality offensive linemen are hard to come by, and he's a good one. With another year under his belt, he will hear his name called before any other Auburn player in April.

10. Lastly, why is Auburn so awesome?
Auburn, like many other SEC schools, has a strong fan base built on character, spirit, and family.