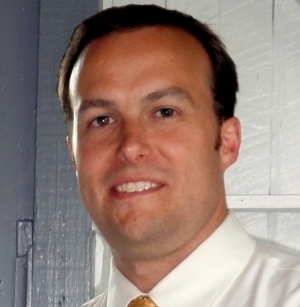 Barrett Sallee is an SEC columnist for CollegeFootballNews.com, and also writes for ChuckOliver.net and OnsideKick.com. His work has been featured on CFN, FoxSports.com and Scout.com; and Barrett regularly appears on local, regional, and national radio shows discussing college football.
Before last season, I had a conversation with Barrett about Auburn's chances. Since I am attempting to copy everything that I did before last year's National Championship season, bringing him back this year was a must. The season depends on it.
1. We know there are lots of questions coming into Auburn's 2011 season. Which do you think is the most pressing?
Rebuilding the offensive line is the most important question that Auburn must answer. The preview magazines will tell you that Auburn is losing four OL starters – which is technically true, but the Tigers are really getting back two starting tackles – A.J. Greene and Brandon Mosley. Everyone points to Cam Newton and Nick Fairley as the two key pieces of Auburn's national championship run, which they were, but the offensive line was the unsung hero. It all starts up front, and forming a cohesive unit that knows where each other are going to be at all times is key to offensive success. Offensive coordinator Gus Malzahn is going to put together a solid offense, but if the offensive line struggles, it could make the whole thing fall apart.
2. Do you feel that the preseason prognostications are a little unfair or right on?
That certainly depends on the specific publication, but I think most of them are right on. The problem isn't talent, it's experience; and the SEC West is hardly the place to learn on the fly. Auburn will be a team that gets better as the season progresses, which is precisely why I have the Tigers beating Georgia on the road. Auburn might be better than Georgia any time during the season, but I expect the Tigers to have the kinks worked out by November. Being picked fourth in the SEC West is not an insult. Alabama finished fourth in the West last season and was in the top 10 at season's end.
3. Do you see Kiehl Frazier playing at some point this season?
Absolutely. If Barrett Trotter struggles, I expect Clint Moseley to get the next crack at quarterback. But if Auburn's season turns south – which, considering the schedule, is a legitimate possibility – I expect Frazier to not only play, but start. Even if the Tigers succeed, I expect Malzahn to have a few packages specifically designed for Frazier, especially if the Tigers have the opponent on the ropes and he wants to crank up the intensity more.
4. Who has the best chance to be the breakout star this season?
Wide receiver Trovon Reed is going to be a star. He was supposed to be the Wildcat QB last season before Cam Newton became "Cam Newton." Two plays in the Clemson game and a nagging injury later, he redshirted. You haven't heard an awful lot about him during fall camp, which I think is a good indication that the coaches want to hide him. Reed will make plays as a receiver, runner and on special teams, and might end up being the most valuable player on the 2011 Auburn team.
5. If Auburn did have a Heisman trophy winner on the team, who would it be?
It'd definitely be Michael Dyer. 1,093 yards as a true freshman in the SEC has a tendency to turn some heads, and he'll have a more prominent role in 2011 with Newton gone to the NFL. He won't have Newton to help him soften up the defense this season, but Malzahn knows how to get him into situations to succeed. I don't think he will win the Heisman in 2011, because that's essentially a team award now, and Auburn would have to be a serious national title contender for him to get consideration. But he's definitely got the talent and the offense to get there at some point during his career.
6. If you are Auburn which game scares you the most?
Alabama. Shouldn't it always? After that epic 2010 Iron Bowl, Alabama is going to be out for big time revenge, especially considering their ill-feelings over the Cam Newton situation. Couple that with the Harvey Updyke/Scott Moore/Danny Sheridan debacles from the offseason, and you're going to have one of the most dramatic Iron Bowls ever – both on the field and in the stands.
7. Have you seen an October this scary?
Yes, Florida's. Auburn's is bad, don't get me wrong. It's neck-and-neck between the Gators and the Tigers on which team has the worst October. Florida gets Alabama at home, LSU on the road, Auburn on the road, the bye week, and then the rivalry game against Georgia in Jacksonville. Throw Auburn's game against Ole Miss out the window (because, let's face it, the Rebels would have difficulty beating the bye week) and Florida's four games are probably more difficult than Auburn's.
8. What do you think of the minor uniform tweaks that Auburn has added this season?
I saw them on your website. It's clear that Gene Chizik really, REALLY wants to alter the uniform to appeal to the younger generation, but is losing that battle (as, I feel, he should). Auburn's uniform is one of those classic uniforms that really is timeless, so any changes made should be subtle.
9. What is the best case scenario for Auburn's season?
Absolute best-case scenario is probably 9-3, but it'd take a major upset to get there. Auburn isn't better than Alabama, Arkansas or LSU, so there are three losses right there. You'd think that the experience factor will jump up and bite them a couple of times as well.
10. What is the worst case scenario for Auburn's season?
5-7 is certainly possible, but I wouldn't call it likely at all. Auburn is short on experience and that means, if there is a key injury or two, things could head south in a hurry. Assuming Auburn doesn't suffer an inordinate amount of injuries though, I think 5-7 is a long way away from where this team ends up. The Tigers will get better as the season moves on.
11. Where do you think they'll end up?
I have Auburn picked fourth in the West at 8-4, with losses to South Carolina, Arkansas, LSU and Alabama. This was written before Knile Davis got injured, but I don't think that will have an impact on Auburn's record.
12. What does 2012 look like for the Tigers?
I'd say the future looks bright. The Tigers are so young on defense, that this season will go a long way towards helping them next season. Plus, all of those tough road games this year flip back to being home games, so the schedule will set up much better. Even if Auburn takes a lot of lumps this season, that's good for the future because they will know how to come back from adversity.