Ain't it pretty? Well I guess it depends on who's being reflected in it, but it's cool nonetheless. I mean, the orange facemask is even metallic. Opponents could see their expression go from intensity to fear all the way up until the boom is laid.
Before you flip your lid, here's the story: the helmet belongs to Jahmere Irvin (he's the one shining back at you in the picture), a 3-star cornerback commitment for the Tigers. Jahmere's brother is a quarterback. His quarterback coach is Steve Clarkson. At his camps, Clarkson gives out helmets to all of his quarterbacks. Since Jahmere is a DB, he didn't get one, but all it took was one request. He asked Clarkson for one of his own, and this is what came in the mail a few weeks later. He called it an early birthday present.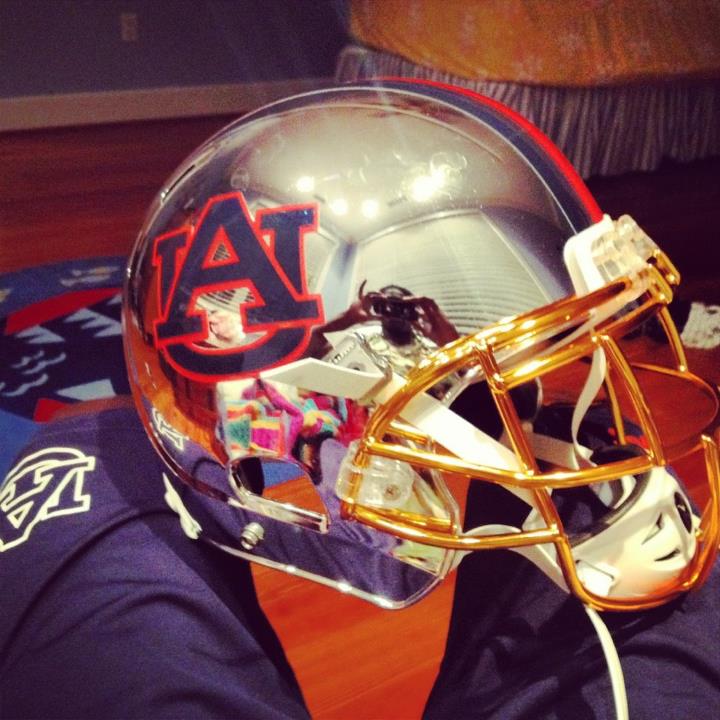 This will never happen, so you traditionalists calm down. It's just a fun little prototype. Just enjoy that it's something Auburn, ok?
Thanks to @AUFamily for the heads up.