The three amigos of Auburn Football (Cole Cubelic, Kodi Burns, and Jeris McIntyre) return for another week to talk about Auburn's lackluster performance against FAU, stopping the Gamecocks, and Garcia versus Charlie Sheen. There are real, live sentences in this one, too!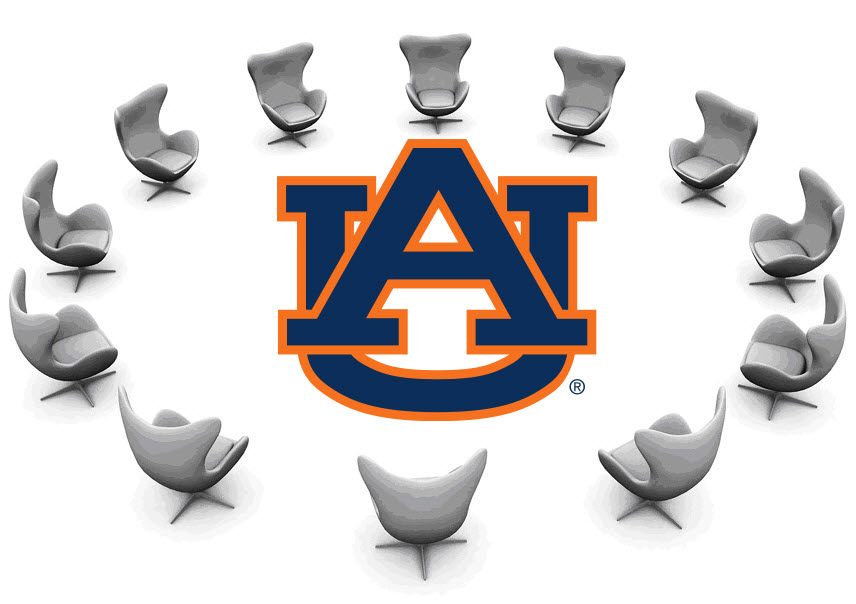 1. Does Auburn's performance against FAU worry you at all, or do you think the staff's goal was to get a win while doing as little as possible?
Kodi: I believe they did not want to show everything, which is understandable. That game was just a tune up and to get the W.
Cole: I dont think there is anything to "worry" about at this point. Just win. Style points are for pageants. I understand the concern, but the overall experience level of the team is so limited you take wins wherever you can get them. I've been there in those kinds of games. They often don't seem "impressive," but that's not always reason for concern. We have no idea what the plan was going in.
Jeris: No, the performance did not worry me at all. We won. I do think it was good for the young players to get more playing time then usual. Adding depth will only help as we start this tough stretch of the season this weekend. The staff's main goal is to win. That's what they are paid to do. I dont think they worry about showing different things. I think in the heat of battle they are going to do whatever they have to do to win.
2. What direction do you think Auburn's offense should go? Balanced? Run-heavy? Pass-heavy?

Kodi: I would stay balanced because there is no clear cut way to go right now. Our passing game and run game are just about even and with a young O-line we need to keep the defense guessing.
Cole: Towards the endzone? Honestly it is not that easy. Too many other things factor in. Individual matchups, coverages, fronts. You run your system and go with what gives you the best chance for success. Gus will always be balanced.
Jeris: I think we need to do the same thing we have done since Gus Malzahn has been here. He has different ways he attacks the D. He is the best OC in the country. For the most part he runs a balance offense so thats what we should stick to.
3. The obvious thing that Auburn defense needs to do to win is stop Lattimore and Jeffrey. Is that possible?
Kodi: Yes it is possible. If we find a way to stop Jeffery, then Latimore will be easy to stop because we will make them one dimensional.
Cole: Nope.
Jeris: Yea its possible. But only time will tell.
4. What's your prediction/analysis for the game?
Kodi: Predictions are as always. Will be an exciting game to watch win, lose, or draw.
Cole: I like SC. Jefferey hasn't even gotten going this year and they are strong on offense. Defense is athletic and they are at home. I see Auburn moving the ball. Must limit penalties and keep defense off the field. If we don't see more Dyer, there is a problem.
Jeris: Not going to predict. Last time I did we lost to Clemson.
5. Who passes out first, Charlie Sheen or Stephen Garcia?
Kodi: Close call, but I'll go Charlie Sheen hands down.
Cole: Garcia has better chance of being knocked out so I'll go with the Gamecocks QB.
Jeris: SHEEEEEEEEEEEEN!