PGA Tour event winner – and all around Auburn man – Jason Dufner was married last night. He was married to an Alabama graduate, which I thought was an oxymoron, so that means one thing: one more Alabama fan has taken the first step on the road to recovery.
For whatever reason, I was not invited, but today a few pictures have been tweeted my way by a few of the lucky ones that got to attend the event.
First, we have the groom's cake (via @jjustjoshin), which includes Aubie riding a golf cart on Auburn's football field on top of a plateau that's creating some pretty tough golf shots.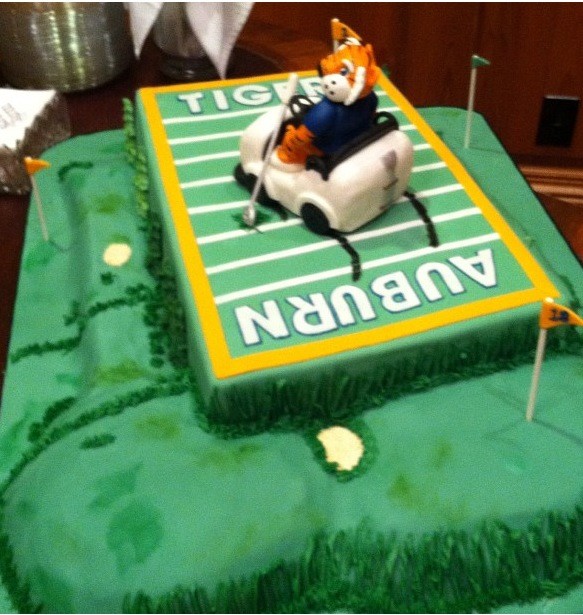 Next, anybody who was invited (did I mention that I wasn't?) was given a golf ball printed with the bride and groom's names, as well as a coozie with the same (via @DanielMcFadden). I'll give anybody who got these at least a dollar or two for either of these. Get at me.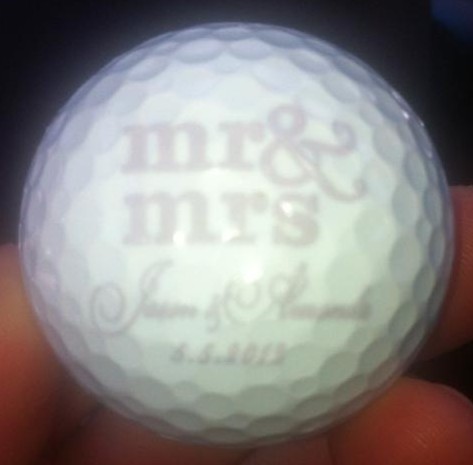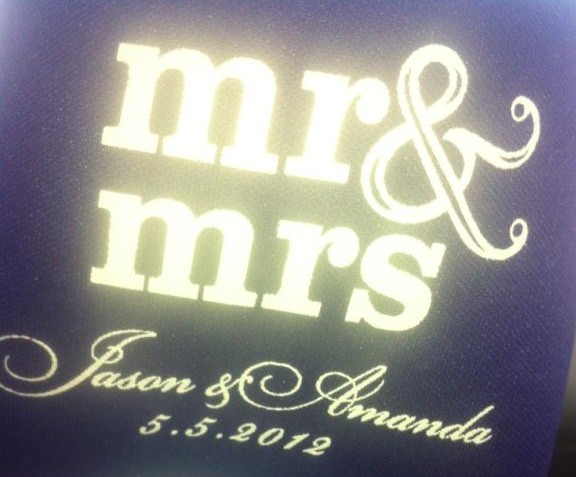 Update: Jason's wedding photographer just sent me the first official wedding photo of the newlywed couple. Seriously, Duf is the most chill bro you will ever see. And apparently winning a PGA Tour event elicits the same level of happiness as getting married since his face and smile are the exact same while experiencing both.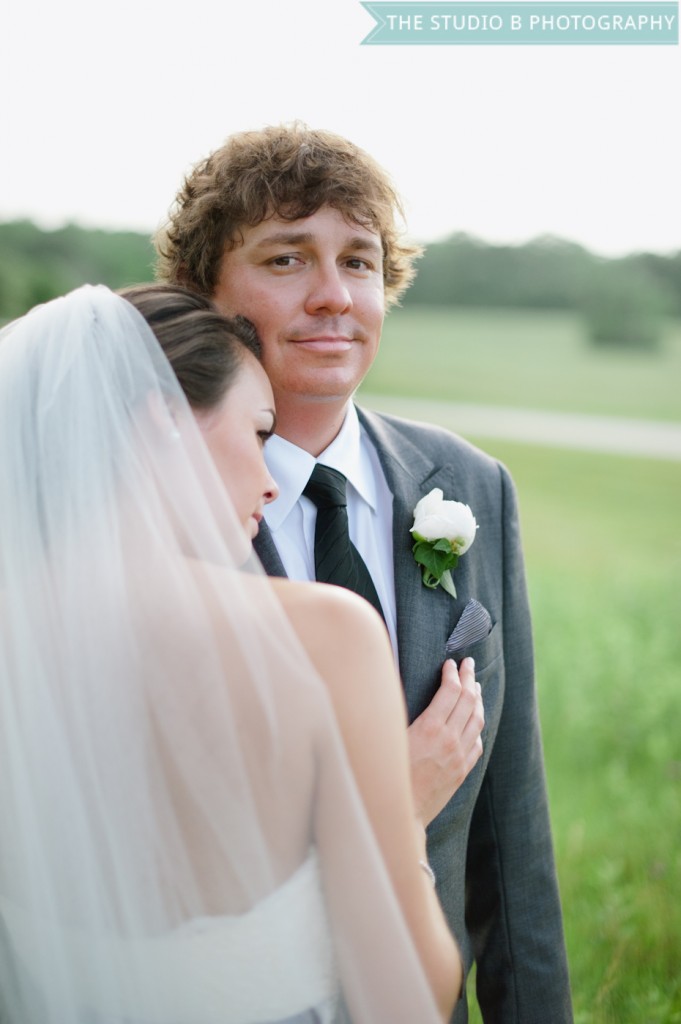 Photo via thestudiobphotography.com.