Enough with the rumors. Here we have the official uniform that Auburn will be wearing on their home field this season, as presented by Under Armour. If only we had a rear view so that we could get out our magnifying glasses and try to read the name on the back.
Also, I don't think I ever mentioned it before, but check out the new thicker belt with the new clip style. This stuff matters.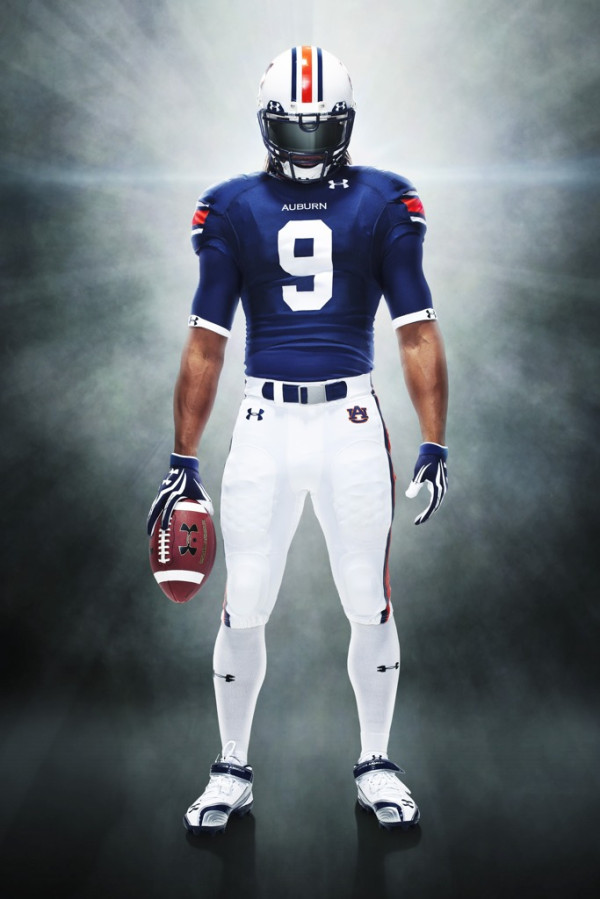 Pic ganked from @BABeck88.