Auburn travels to Arkansas this weekend to play the 3-6 Hawgs. Until they went to Gainesville this past weekend and beat Florida in overtime, there wasn't a single thing to be worried about with these pigs.
They were 2-6 overall and 0-5 in the conference. Then they fired their offensive coordinator, and wouldn't you know it, their offense scored 36 points, the highest point total since the opener against Western Carolina. Now they are 3-6 overall, and 1-5 in the conference. Has anything really changed? Not really. Florida isn't good. They're basically South Carolina with a better record. One week they look okay, the next they look like they could lose to Jacksonville State.
But back to these Hawgs. Yes, their defense is run by our favored son, Travis Williams, and they are giving up less points than last year's 7-5 team, but they've given up 34 or more points four times this season. One of those was to BYU. They only gave up 7 points to Mississippi State, but they only scored 3 points themselves. It's just not a great year, and not a great team.
This whole Sam Pittman things feels like LSU's Ed Orgeron thing. It felt cool and all for a few years, obviously without that whole lightning in a bottle national championship thing, but now it's just proving each week that it's not going to work.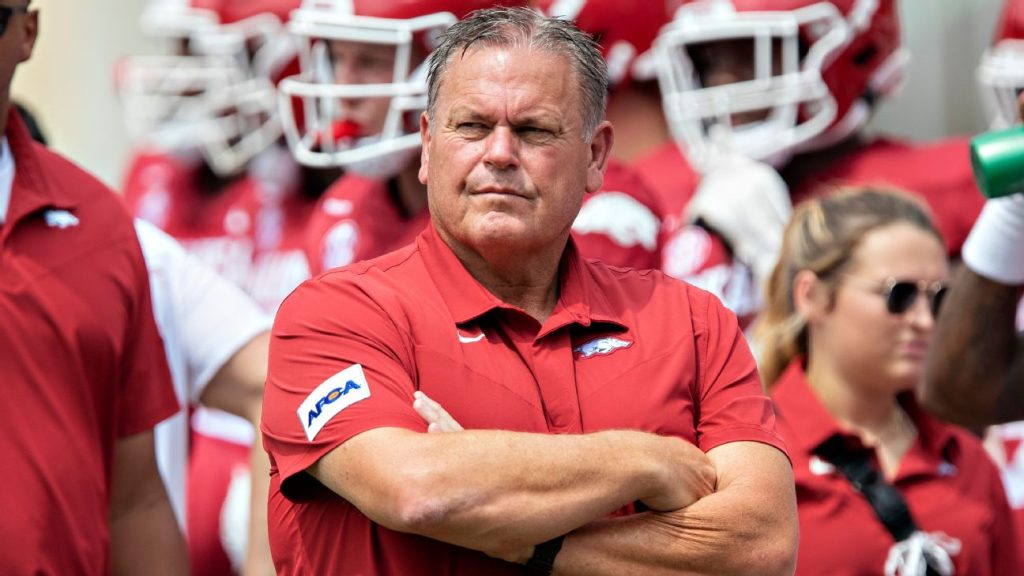 He was just that funny, real, old man that doesn't really look like or act like or seem like a college football coach in the SEC, and the media just loved him because he was their granddad that didn't give canned answers. Now with all those losses the cute schtick has worn off. It's probably good enough for most of the Arkansas fanbase, and what they are used to, and honestly they can keep him forever as long as the media stops treating him like a little pet, but it's just good to see. Not for him, he's fine as person I guess.
But to see the simpleton media members that forget that football fans care about their school and we should like Arkansas because their coach is a cute and funny old man start to eat crow is nice.
KJ Jefferson has been at Arkansas since the Hawgs joined the SEC. He's still being compared to Cam Newton. He is Cam Newton if Cam Newton lost 5-9 games a year for a 4 year span. He does have the size to do some stuff, but he doesn't do stuff much. Once Jaylin Simpson picks him off in the 1st drive, he'll quit.
Payton Thorne has full control over the offense. We probably won't see Robby take another snap unless it's some weird goal line situation. Jarquez Hunter has found that extra gear he hit a few times the last few years when he was in Tank's shadow. The wide receivers have heard about drops the last few weeks and you have to think their entire weeks are spent focusing on that alone.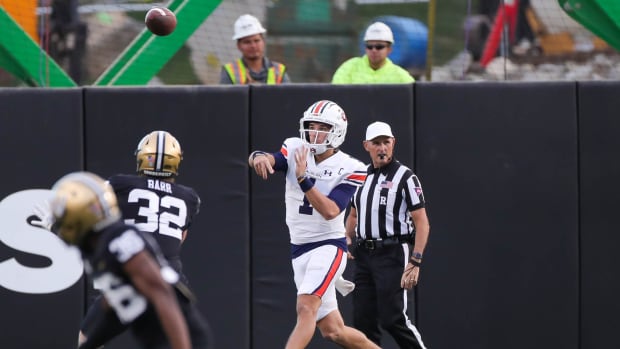 The Auburn defense is what is has been most of the season. They might let you in the redzone, but you'll probably get 3 points at most.
I've written it many times, but Arkansas has always been that annoying little gnat. They are usually not better than Auburn, but they like to mess things up and get in the way. This year, they know they're bad. The win over Florida gave them a little hope, but then they have to look in the standings and see that 9 games in to the season, they are sitting at 3 wins. That's not uplifting for anybody but their next opponent.
There will be some dumb because it's Fayetteville and the Arkansas fans that do show up will get excited at any little thing, but it will feel a lot like the Vanderbilt game.
Auburn will take a 17 point lead into halftime. Arkansas will have a small comeback that gets them within 2 scores, but it will really be nothing.
Expect a safety or some weird blocked field goal for a touchdown or something. Thorne throws for 2, Jarquez has 2, Battie FINALLY returns one to the house.
Auburn 38,. Arkansas 17