Like most bowls, the Chick-fil-A Bowl alternates the home and away teams every year. This year, it's the SEC team's turn to be the home team. Naturally, that means Auburn will be wearing their traditional home blue jerseys. Auburn fans have also been asked to wear blue by the bowl committee. I thought that was somewhat strange, but after the announcement today, it makes sense.
Earlier this afternoon, during a press conference at Virginia that included members of the Chick-fil-A Bowl committee, it was announced that the Cavaliers will be wearing orange jerseys. That means no white jerseys. That means lots of color. That means lots of orange and blue.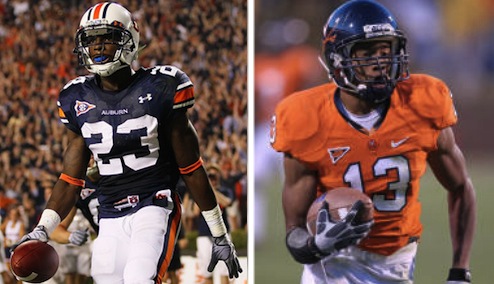 Obviously, the bowl committee wants to turn the Georgia Dome in a whole bunch of orange and blue awesomeness. Let's just hope the blue side is more awesome.