You ask Jack for a preview of a championship game and he turns it on. Best to date.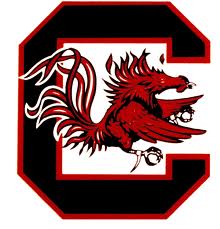 South Carolina Part II
by JackTheRabbit
First off, I'd like to say how happy I am that I'm writing my 13th (14th if you count the award-winning sCAMdal edition) preview for WarBlogle, especially since there's still one more preview left. That can mean only one thing. We're in HOT-lanta!!!
There's an entire season riding on this game for the Tigers. Comeback after comeback, including one of the greatest Iron Bowls I've ever seen, has culminated into a SEC Championship game that can take Auburn somewhere it has never been in the BCS era or since 1957: playing for a national title.
As we've discussed in the past, South Carolina can be really good (see Bama game) and really bad (see Arkansas). Maybe the best way to predict South Carolina's play would be to treat them as stock in the market. Usually there are trends that develop which bring a stocks value up and then back down. The value will never continue to go down or up. Averages kick in sooner or later. This can be true for all CFB teams, but where some teams fluctuate over long periods of time, South Carolina seems to change game-by-game.
No doubt the Gamecocks started 2010 strong with a win against UGA then had a slight dip losing to Auburn, but had a strong rebound with a victory over Alabama. No doubt, despite that slight dip, the Gamecocks were at their strongest after Alabama.
A loss to Kentucky along with lackluster performances against Vanderbilt and Tennessee showed South Carolina's play plummeted faster than Vegas lines after a WarBlogle tweet. Rock bottom came after a merciless spanking against Arkansas.
Since then South Carolina has scored no less than 29 points in a game with the smallest margin of victory being 22 points. I'd consider that a strong rebound.
What can we expect this Saturday? Given the trends the Gamecocks have exhibited this season I can only envision two scenarios, both of which I believe bode well for Auburn. South Carolina could be at its Zenith once more and come out and play tough against the Tigers. Given the earlier look at South Carolina's first half of the season we can see that Auburn got South Carolina when they were playing some of their best football and came away with a win. The other scenario would be that South Carolina would once again hit rock bottom, and with the way that Cam and Co. have played on offense this year, things could get ugly.
I'm not saying which scenario you should buy or sell. What I will say is that trends are typically accurate models. I have a feeling that either way Auburn will have every chance it needs to get to Glendale in January.
My Prediction: Auburn 41, USC 34.