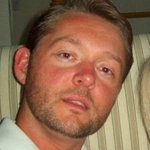 Acey Roberts (@Aceyrob) is an Ole Miss engineering grad, the former host of Hotty Toddy Hotline radio show, and writer for Rebel Nation Magazine. Acey loves BBQ and female fitness instructors, hates commas and LSU. Acey is making his eighth appearance on the Other Sideline series.


1. What is an Ole Miss fan's first thought of Auburn football right now?
It seems the early loss to Penn State deflated the Auburn media buzz pretty early and it is still recovering in perception; but in reality, Auburn is a upper tier SEC team that controls its own destiny and is getting a chance to beat a top 10 team at home. Auburn fans have to feel good about your position and opportunities to make up some ground. It is only natural to have some hiccups with a new coaching staff and a new offense but Auburn has the talent to really take off starting this week.
2. What's the vibe like in Oxford beating LSU? Does struggling to beat Arkansas and Tennessee worry you?
Just so you know, this is the Ole Miss "leap" year. Every 4-5 years, Ole Miss leaps up and pretends to be a good team. I will say this year feels very different than some of the other years when they have had a run at 10 plus wins. Ole Miss, even when they are good, can sometimes lose a key player to injury or let some bad luck or a bad loss really ruin the season. I can freely admit they tend to lay down at key moments, mainly because of lack of depth and talent outside of the starters.
But this year really feels different. I can't say if it is because of the confidence of Lane Kiffin or Matt Corral but this team has been really resilient and doesn't seem to let anything bother them. Outside of Alabama which is of course a major talent differential, OM has taken some licks and fought back. Tennessee was an incredible game with 100k fans for the first time in 6 years, but OM was able to fight through it. LSU started out on fire and was 1 yard from going up 14 to zero but the Ole Miss defense really stepped up and shut LSU down completely for the next two quarters.
3. Speaking of LSU, who will Ole Miss hire after Lane Kiffin leaves for Baton Rouge?
We talked about this last year and I know Lane always has his Linkedin resume live, there is no delusion about that with me. I have heard LSU is looking to drop 100 million dollars on the next coach (if it is the right coach) so I couldn't even fault the guy if he gets that kind of money. I do have my doubts after the way Orgeron exited the LSU program that they would hire someone that is so socially close to Orgeron and also has some personal issues in his past.
However, if Lane where to head out of Oxford this year, following the exit of Matt Corral, there is a fabulous candidate already on staff in offensive coordinator Jeff Lebby. He is a star play caller who was on the Baylor staff and the UCF staff under Josh Heupel.
Lebby is going to land a head coaching job soon, potentially Texas Tech this year, and I am actually more worried about losing him than Lane right now.
4. Name two unheralded Rebels that Auburns should keep their eye on.
There a lot of new names popping up at Ole Miss right now, but some of the most intriguing stories are linebacker Mark Robinson and cornerback, turned wide receiver Miles Battle.
Robinson was a high school running back along with future Rebel DB Otis Reese, in Lee County Georgia. Robinson bounced around at a couple of schools before walking on at OM in 2019 and made the transition to linebacker out of pure necessity. He has been an absolute natural at the position and has the speed and size to cover a lot of ground in a 3-2 front. The last three games he is averaging over 10 tackles, with a total of 2 sacks and 6 tackles for loss.
Another necessary move was Miles Battle to wide receiver. Miles was a high school wide out and made the move to corner at Ole Miss. With the loss of top wide receivers Braylon Sanders and Jonathan Mingo this season, due to injury, Miles entered the LSU game last week and offers a consistent pass catching option they were missing in the Tennessee game.
5. Name the two Auburn Tigers that scare you the most.
John Samuel Shenker is on my list for the passing game. Defensively Ole Miss likes to play deep and keep everything in front. They prey on mistakes and try to keep the opponent from scoring quick. Shenker and Nix's running ability can really throw a wrench in an OM strategy that has worked well enough so far.
Roger McCreary on the defensive side is going to be a problem. If Braylon Sanders is able to return this week and stretch the field (spoiler alert!), McCreary has a good chance of eliminating that threat and impacting OM ability to make the long pass plays.
6. Where will each team have an advantage over the other?
These two teams are awesomely similar, offensively. Both have mobile QB's that can sling it around and both have a stable of running backs. Clearly Auburn's defense is better than Ole Miss' however Ole Miss doesn't need to hold a team to 10 points to win.
Ole Miss has a better knack of creating turnovers than Auburn but Ole Miss will give up a lot of yards and points.
7. Which matchup will win the game?
Ole Miss wins if they can force Nix to pass the ball.
Auburn wins if they control the big chunk plays, and that could be from the passing game or the run game of Ole Miss.
8. What's your score prediction/analysis of this game?
Auburn at home is a lot better than Auburn on the road. Ole Miss is going to play a 3-man front with run blitz but will still struggle to contain Nix. I think the game will be decided on how well Auburn can control the clock and keep up with Ole Miss' scoring. I like to look at recent trends for teams and Olemiss is pounding the ball recently with three talented running backs. All three are averaging over 9 yards per carry and all three are healthy. When you add in Matt Corral's 10+ yards per carry, they present the best running game in the nation (263 yds per game) that is not a service academy (Air Force and Army are 1 and 2 respectively).
Auburn as always is sound defensively and getting better, providing a strong test against a balanced Ole Miss offense.
Ole Miss will need a turnover or two from Auburn for me to feel comfortable and Ole Miss will need to find a way to get Auburn to punt occasionally but they don't have to stop Auburn too many times to win.
9. Where will Auburn and Ole Miss end up this season?
I can see Ole Miss dropping another game this year, at Auburn or against A&M, so that would put Ole Miss at 10-2. Assuming, Auburn drops a game this week and in the Iron Bowl it looks like 8-4 for Auburn.
But I need to implore my Auburn friends to think about the greater good here! You have an opportunity to get another team in the playoffs beside Alabama. Let's think about this for a minute. Sure, you could get all fired up with your Tiger-Eagles flying and what-not and knock Ole Miss off but what good would that do you? Or for me, by-the-way?
I offer a better path forward for our alliance. Go ahead and lets get Ole Miss a win this week and put all your efforts into winning that Iron Bowl and let us ride this top 10 ranking to the top 4! Come on now you guys have enjoyed a lot of Ole Miss victories over the years.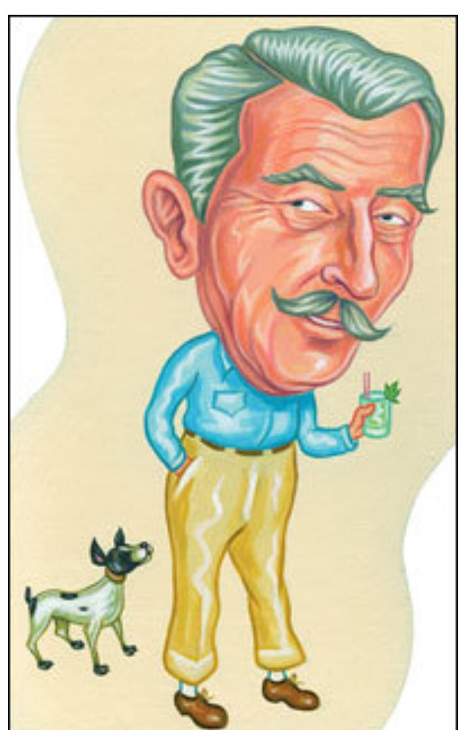 10. Rank these Ole Miss "mascots" in order and tell us why? Rebels, Bears, Landsharks, Frat guy in loafers that smells like bourbon.
First of all, Bourbon always wins. Then Rebels, Landsharks and then Bears. Even though I wasn't crazy about the Bear, without the Mississippi Delta you wouldn't have the Teddy Bear so that is something, I guess.
I have often said, William Faulkner holding a glass of bourbon should have been our mascot and we wouldn't have any of these concerns.
Lane Kiffin has the frat boys fired up this year. I even saw a few 90 pound kids in blazers swinging on Cajuns last week! The SEC is a lot more fun when Ole Miss is off probation.