Happy Tuesday and happy four days till Auburn plays football. It's the best time of the year. I know you can't think of anything else, so you might as well spend your afternoon with us catching up on all the interesting tidbits you need to know. Enjoy.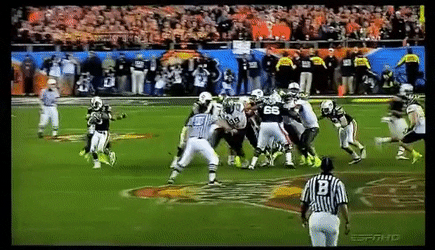 – Game week is here. Hear what Gus Malzahn said about Auburn's chances in Dallas, and what Oregon HC Mario Cristobal said about Auburn.
– ESPN predicted some things about the SEC, I don't like them. ESPN employee Kirk Herbstreit had nicer things to say.
– Whether you already know every player on the depth chart or need to catch up before Saturday, here is Auburn's and here is Oregon's.
– What do you think are the biggest questions facing Auburn this season?
– Regardless of which question is biggest, the offense will be a continuing storyline throughout the season. Namely, what will it look like back under Gus and with a freshman QB at the helm?
– Another offensive question, what will Auburn do with so many running backs?
– Learn more about one of Auburn's speedy WR's. Also, we've had more punter news in the past two weeks than all of history combined.
– Can't leave out the defense: learn more about a surging DB, a coordinator on the move, and how Oregon will respond to Auburn's defense.
– Speaking of Gus, here are the odds that the #FahrGus crowd's dreams will come true.
– In recruiting news, meet a 4-star that flipped to Auburn and a future LB making some moves at RB.
– Find out how Auburn plans to be #AUStrong on the field this year.
– Football season will be incredible, but without the Voice of the Tigers, there will always be something missing.
– Lastly, Josh Donaldson is a bad man.
Let me know if I missed anything in the comments below.