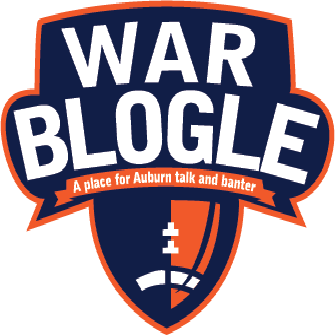 Early kickoffs leave little time for usual pregame activities such as eating, pep talks, self-slapping while looking in the mirror, and tweeting. The type of loss we all experienced yesterday left little room for me to really say anything, but you can definitely watch me go from anger, to acceptance, and back to optimism. Later in the night consisted of me fending off fans of other teams talking about Auburn's opponent next week: UL-Monroe. Follow me.
Pre/during game:
May or may not eating Frosted Flakes as my gameday breakfast because of its parallels to Auburn. Tony the Tiger. Good to Grrreeeeeaaaatt!
Rain in Starkville means it will be tougher to distinguish between mud and cow patties on the playing field. #statehate #auburn
Desmond and Pollack pick Auburn. They were both correct last week. #wareagle
Let's play spot the dude with killer hair and wearing capris. #statehate WE @wareagleextra http://bit.ly/SsS5dA 
As I get dressed for gameday, I'm frantically trying to remember what hat, shoes, and draws I wore during 2010. I call that doing my part.
Remember his nickname out of hs was "Cadillac." WE @JHokanson: Robenson Therezie in fact working with RB's in pregame drills. Moved from CB.
Cam Newton got his haircut for the big game today. #auburn # http://twitpic.com/asfzsl 
Jeff Van Gundy picks Auburn by 3. Corso and Herbstreit pick Mississippi State. #wareagle
WE @SeanKemp9: Jay Prosch leading the team out on the field. Class act move by Chizik
Alright, it's time. Lehgo. #auburn #statehate #wareagle
I want the names ripped off the jerseys. I want the depth charts shredded. Put people out there who can and want to make a play.
Wanna get really mad? Think about what Megan Mullen is doing and saying right now.
Come on, can't we at least hold the game out until the bottom of the hour to make Florida fans miss a few minutes of their game this week?
Postgame:
Well said, son. WE @BabyBlogle2: Well that was a buncha… http://bit.ly/NSLW8K 
I love Auburn, but I hate what I just saw. #wareagleanyway
Well, we can still laugh at this, can't we? WE @AUPlayByPlay: Attendance 56,111 – ninth largest in MSU history #AUvMSU
Kentucky 2009. WE @KevinScarbinsky: Easily Chizik's worst loss at Auburn and Mullen's biggest win at MSU. Nothing else is even close.
Evander Holyfield is on the W. Kentucky sideline because his nephew is on the team. His son played at Auburn a few years ago. Never saw him.
Confession: I didn't see the one touchdown Auburn scored live because I was helping put @BabyBlogle down for a nap. #dadoftheyear
You want some early sunshine pump? The last time Auburn started a season 0-2, they went undefeated the very next year (2003-04). o_O
That's good. WE @ImALegendKiller: Cute of MSU to sing Na Na Na Na Hey Hey Hey Goodbye to their decade long opening conference loss streak.
The last time Auburn lost to Mississippi State and a non-conference foe in the first three games, they finished the season 9-4 (2007).
Hey, how about this uplifting defensive stat? Auburn held Mississippi State to 1-of-10 on 3rd downs.
Head up, son. WE @BeautifulBlogle: "What? My undefeated streak is already over? Smh…" – @BabyBlogle2 http://bit.ly/RxPB6L
Wow. That's like GT tearing down the posts in '03. WE @SBCoffeehouse Save your ticket from today. It's the day MSU football changed forever.
The font of the numbers on Missouri's field is just stupid.
No, but her husband is from Enterprise, AL (that's his only connection). Does that explain it all? WE @WarmBeagle: Clarissa went to Bama?
I will be at all home games. WE @Homer4AU @WarBlogle has not been to the last 2 games & we're 0-2. We have to make sure he attends the rest
Scouting UL-Monroe, who's currently only down 28-14 to Arkansas with 5 minutes left in the 3rd.
Yes, Auburn is 0-2. Yes, it's an early kick. Yes, it's UL-Monroe. But never, ever take a chance to watch Auburn at Jordan-Hare for granted.
#justonecrazy WE @bigmeanjohn: Looks like those damn trees will be safe this year…
"Been there." – Saban
The invitation to tailgate/attend the Auburn-ULM game with the Blogles is still open for @williebosshog or any of the #DuckDynasty crew.
YAWL NO AWBARN PLAYS THAT LA MUNROW NEXT WEEK DONTCHA? #monrowtahd
Auburn plays Arkansas in 4 weeks. WE @patsmithradio: CBS Sports Network just reported Tyler Wilson has broken collarbone and out 3-4 weeks.
You should be worried about Alabama. WE @CrimsonMafia: @WarBlogle You should be worried about ULM
Bedtime poetry won't make it right, so #wareagleanyway and goodnight. #auburn