Looking back, I'm not exactly sure what I expected to happen on Saturday. What I actually witnessed seemed to leave me with more questions than answers. Our last game was somewhat of an emotional rollercoaster, but this one, it felt like a total free-fall.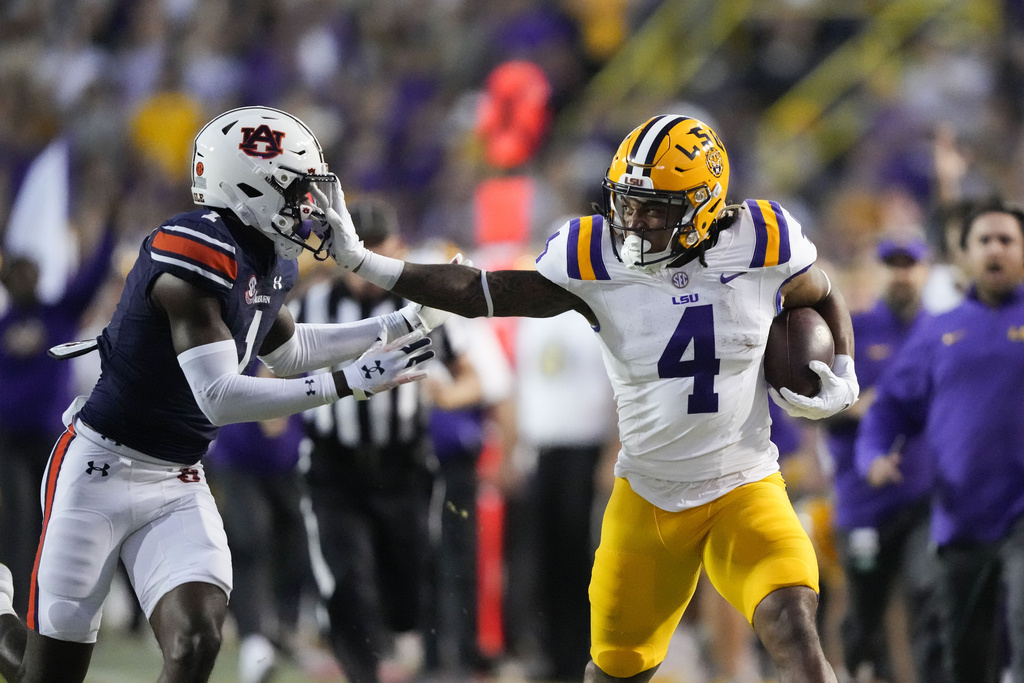 The first two quarters weren't anything to be proud of, but we still had a glimmer of hope going into halftime. Like Rain-man, I sat there calculating in my mind the possession and scoring scenarios that could get us back in the game. The odds weren't looking good, but I'd seen worse. Then at some point during the third quarter I found myself slowly going insane, talking and screaming at my television like they could hear me through the PA system at Jordan-Hare.
My youngest son is yelling " Oh, Come ON Au-bren!". This pushes me even further over the edge because he doesn't really even understand football,  but he's watching the same thing I am and even he knows something isn't right. The rest of the game passes by in an angry blur as I feel myself giving up any hope of a noble ending.
Does any of that sound familiar? Anybody else feel like you need to schedule an appointment with your therapist? I can't believe I actually came on here two weeks ago talking about how "we're back" and then I get rewarded with 48 pies in my face. It hurt a little. And ya know, normally I'd be over it by now but there's a few things I just can't seem to get off my mind.
Let's start with the good…
1. If I'm being honest, there just wasn't much good to take from this game. There's were a few explosive plays and a fun interception, but I can't seem to point to any one position group and congratulate them on a job well done. Believe me, I've sat here for hours and tried. But hey, that means there's nothing but improvement from here, right?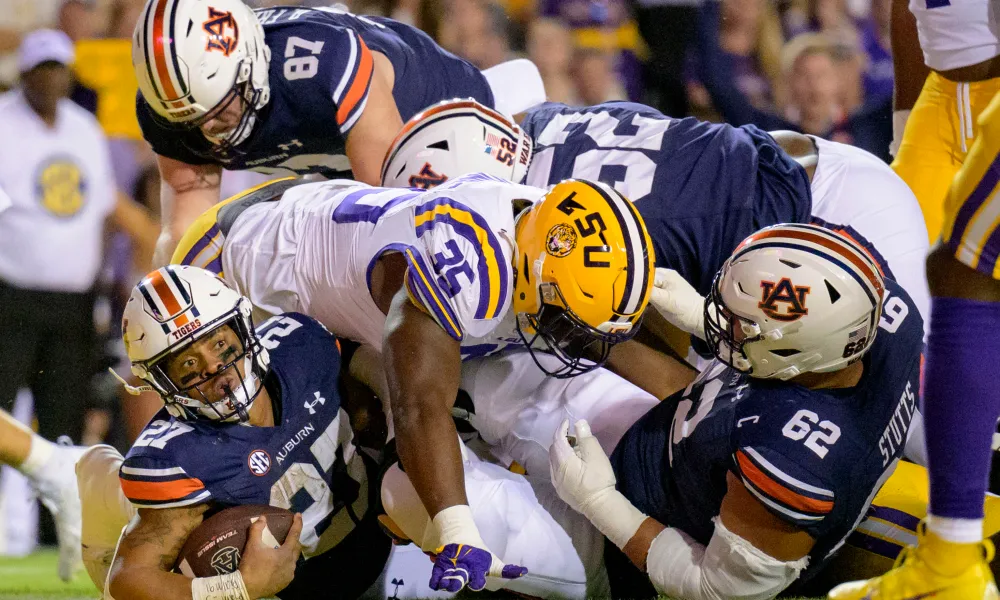 2. On a positive note, we're halfway through our schedule and it will all be over soon! Also, we've just finished what is hopefully the toughest stretch of our schedule. I know we might not yet have the talent and depth to keep up with the more dominant teams in the SEC, but we DO have some talented players. We've got some winnable games left to play and if we can figure some things out quickly, we can still finish the season with a winning record, a bowl game and some momentum going into recruiting season.
3. Speaking of recruiting, that game was a giant advertisement to every playmaker in the country that WE NEED HELP. Come to Auburn and make a name for yourself because ALMOST NO-ONE on our current roster seems to want to. In all seriousness, it really is a good thing for talented players to see that we need help. Good players don't want to be buried on a depth chart and we can offer immediate playing time at virtually every position.
And now the bad…
1. Defense, Defense, Defense. Tackling was basically non-existent and their skill players were bouncing off of us like they were in a pinball machine. It honestly felt like 90% of their yards came after contact so I'm just going to assume they sprayed their uniforms down with cooking spray or maybe some other bayou voodoo concoction. There were so many big plays that could have been stopped short on initial contact but we just couldn't seem to wrap them up. Our defensive line struggled to bring pressure all evening which in turn allowed their receivers to run wide open while Jayden Daniels just sort of hung out waiting to make the perfect throw. That is of course unless he decided to run, which he did 11 times for 93 yards.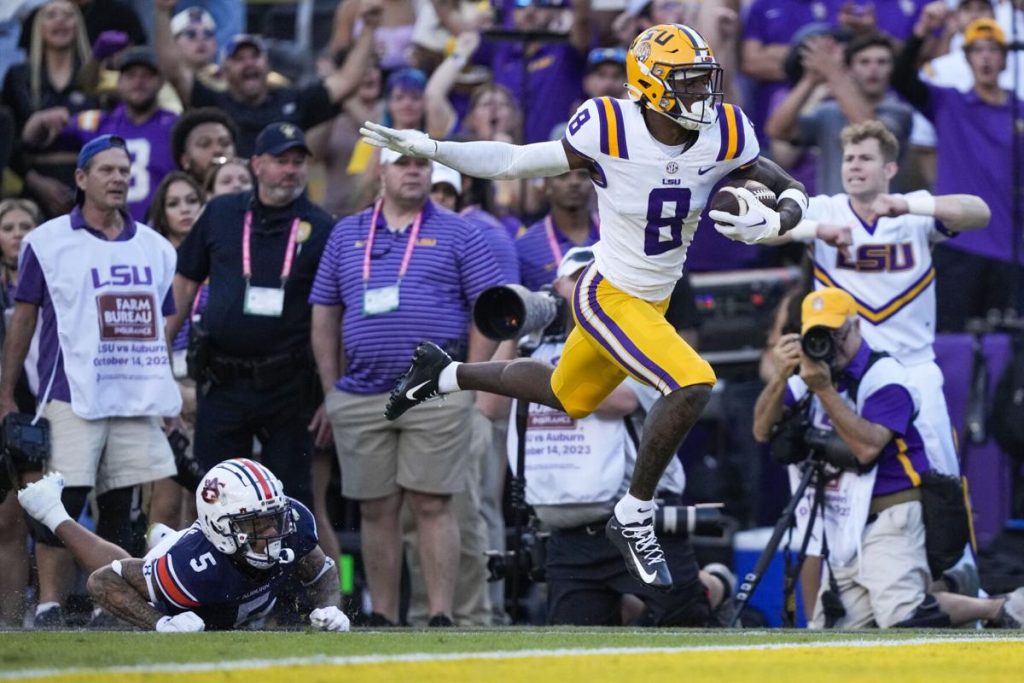 Overall it was just a disappointing showing from a defense that had proved itself to be so strong and dependable before this weekend. I know LSU has one of the best offenses in the country, but we were supposed to have one of the best defenses to counter them. Well it didn't quite work out that way, did it?
2. There are some concerning problems brewing on offense and they begin with the quarterback situation which is as murky as ever. Thorne and Ashford continue to be alternated in some seemingly random fashion and I have no clue what to make of it. Both quarterbacks have downsides and upsides and it's starting to feel like the coaching team can't figure them out any better than we can. And don't get me started on our receivers because they may be the most disappointing segment of our offense.
As I watched the game unfold, I was consistently frustrated with what felt like lazy and sloppy route-running. How about instead of just going through the motions of running plays, maybe we could actually step up and make some? I'd love to see it, I really would. The O-Line was their typical average self and didn't do much to help the run game. It felt like they gave our QB's a little more time although it didn't really seem to help.
3. Third down efficiency is starting to become a regular theme. I've talked on it for 3 weeks now and there's really not much more I can say. We finished 3 of 12 which brings us to a grand total of 8 combined third down conversions over our 3 losses. We will never be successful until we figure out how to convert third downs, period. Meanwhile, LSU had 12 penalties for 100 yards and gave us an interception. Even with all of that charity we still couldn't take advantage when it counted.
Dis-honorable mention…
The SEC Refs missed sooo many holding and interference calls in the first half. LSU's 12 penalties easily could have been 20. I know we've got nice uniforms, but keep your corndogs off the merchandise, please. And I'm not going to blame the refs for a loss, we earned that all on our own. But maybe they can make up for it on Saturday and swing a few calls our way for a change.
Looking ahead…
We've got another challenging game at home on Saturday against Ole Miss and it feels like a need-to-win game for a number of reasons. Primarily, a win would put us back on the positive side of our season record.  For those fans who are still unsure of Freeze, a win against Kiffin would help many to feel a lot better about how that whole coaching search went down last fall. And perhaps the biggest storyline of all will be Coach Freeze himself taking on his former employer. There was no love lost in that breakup and I'm sure we'll get to hear about it all many times over again as we approach kickoff.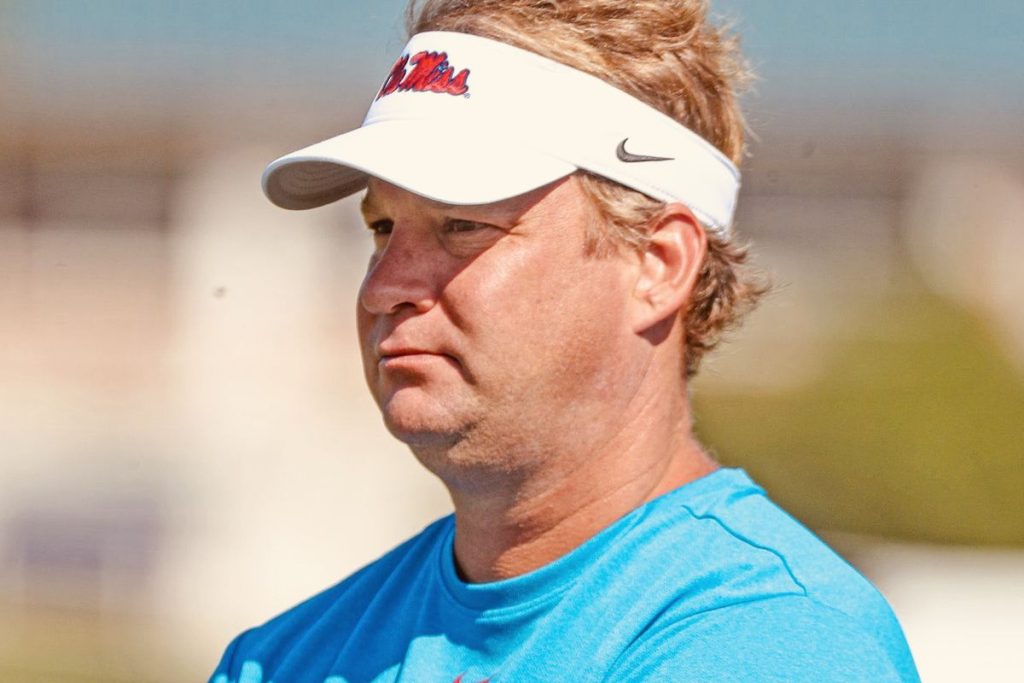 Personally, I think Kiffin handled the entire coaching search with us in completely bad faith and I would love to see him go home with his tail tucked. And honestly, I love Hugh Freeze. I'll stand behind him as long as I feel that he has the program's best interest in mind.
And also, we can be critical of our team without acting like the sky is falling. Coach Freeze told us it was going to take a few years and for some reason alot of us just chose to ignore that part of his message. From what we've seen so far, he was correct. It's time for everyone else who isn't on board to either buy a ticket or leave the station because this season isn't going to be for the faint of heart. There's going to be highs and lows.  I always hear the question asked, "how will the team respond", in reference to a loss. Well maybe our fans should start to ask the same question of ourselves.