Well, I got a passing grade in Week 4, but that won't work, Blogle. Must do better. Ehhh, I'm not sure it's happening this week.
There are quite a few toss-ups that honestly shouldn't be toss-ups, but this year is weird, man. Vanderbilt and Kentucky is good? Not as much as they want them to be, but the rest of the teams in the East are bad enough to make them look so. Either way, let's get to it and get this record back to a B- at worst.
Last week: 7-3 (70.0%)
This week: 9-1 (90.0%)
Overall: 49-14 (78.0%)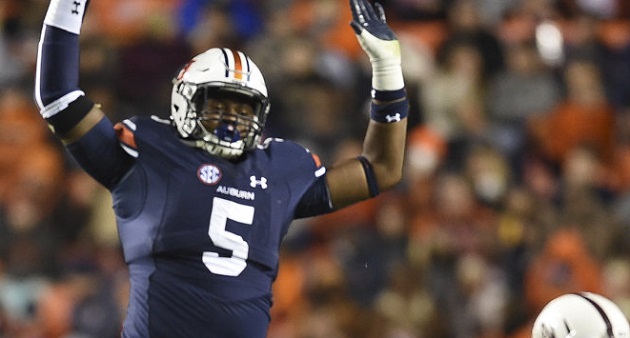 9/30
New Mexico State at Arkansas – New Mexico State is New Mexico State. Arkansas didn't look too shabby in their OT loss against Texas A&M last week. Hawgs big.
Arkansas 38, New Mexico State 7
Arkansas 42, New Mexico State 24 – SUCCESS!
Vanderbilt at Florida – Vanderbilt is Vanderbilt. Florida isn't good, but they aren't Vanderbilt. Now watch Vanderbilt win.
Florida 17, Vanderbilt 7
Florida 38, Vanderbilt 24 – SUCCESS!
Georgia at Tennessee – Is Tennessee still playing football this year? UMass? Georgia might be good, but let's remember they barely beat Notre Dame and their big win was Mississippi State. Let me see another blowout this weekend, and I might believe they are something.
Georgia 34, Tennessee 10
Georgia 41, Tennessee 0 – SUCCESS!
Eastern Michigan at Kentucky – Kentucky almost lost to Eastern Kentucky (who is sometimes good). Will Kentucky lose to Eastern Michigan (who is sometimes good)? Nah.
Kentucky 23, Eastern Michigan 13
Kentucky 24, Eastern Michigan 20 – SUCCESS!
Troy at LSU – I gotta feeling… Troy is 3-1 with a not terrible loss at Boise State. LSU was blown out by Mississippi State and struggled with Syracuse. This is a prime situation for an upset. Will I do it? Will. I. Do. It?
Nope.
LSU 31, Troy 14
Troy 24, LSU 21 – FAILURE
South Carolina at Texas A&M – The SEC has forced this game to be a yearly cross-division rivalry. It doesn't make sense. South Carolina has slowly regressed over the the last two weeks. Texas A&M had some positivity last week. I think the Aggies have more right now.
Texas A&M 34, South Carolina 17
Texas A&M 24, South Carolina 17 – SUCCESS!
Ole Miss at Alabama – Looks like the Tide might beat Ole Miss easily for the first time in a good while.
Alabama 35, Ole Miss 3
Alabama 66, Ole Miss 3 – SUCCESS!
Mississippi State at Auburn – Check back tomorrow for my prediction in the game preview, but SPOILER ALERT: Mississippi State is Mississippi State.
Auburn 42, Mississippi State 14
Auburn 49, Mississippi State 10 – SUCCESS!
Other Games of Note
USC at Washington State (9/29) – This looks like a fun matchup. Late Friday night. Highly ranked USC that probably should've lost to Texas and hasn't blown out lesser teams against less highly ranked Washington State that is always up for a fun time. I'm calling it. Wazzu wins.
Washington State 28, USC 24
Washington State 30, USC 27 – SUCCESS!
Clemson at Virginia Tech – Clemson let Boston College hang around last week, then they pulled away. Virginia Tech is 4-0 with some rather large wins over lesser teams and a decent win over West Virginia. Basically, we're about to find out if Virginia Tech is good or if Clemson is as good as they want them to be. Who is they? I don't know.
Clemson 31, Virginia Tech 17
Clemson 31, Virginia Tech 17 – SUCCESS! ***PERFECT PICK***
Now that you know who will win, head on over to the 2017 War Blogle Pick 'em and get your picks in. There will be weekly prizes and an overall winner at the end of the season. It's easy. Do it.