Blogle here. Met this guy named Kevin on Twitter. He likes lists. I'm going to let him post lists as long as his lists make sense. Here is Kevin's list this week.
---
We're four games into Auburn's season and sitting on a 3-1 record like it's a powder keg for some reason. I know we'd all love to be undefeated right now, but the sky isn't falling. So while social media is full of hot takes and bold observations about the state of Auburn football,  those of us at War Blogle Enterprises are here to keep the faith and set the record straight.
And listen, we know it's not always going to be Auburn Jesus and magic moments. There's ups and downs and smiles and frowns, but it's always great to be an Auburn Tiger. And come to think of it, I've got a few hot takes and observations of my own.
Let's start with the good…
1. Our defense is pretty dang good. The first half defensive performance against Texas A&M was spectacular, and aside from a few big plays, the second half was fairly solid, too. And that's even with us being a little banged up. DC Ron Roberts is doing exactly what we expected him to do, and I for one am excited to see a hard-hitting defense once again on the Plains.
2. Our running backs looked great when they got into a groove. I've got questions concerning why we went away from the run when it was working this past weekend, but I see so much potential out of this unit. Sure, we've got some issues on offense that aren't helping their situation, but the talent and depth are there. Hunter, Alston and Battie all looked great and I hope to see us lean into them even more in the weeks ahead.
3. This coaching staff and team seem to be remaining positive through the adversity, and that's refreshing after the last few seasons. I like Hugh Freeze and I like his attitude even more. That's a man that's been through the fire and won't rattle easily. His press conference after the game was refreshing as he openly discussed specific plays, both positive and negative, and individual areas of opportunity to learn and grow from.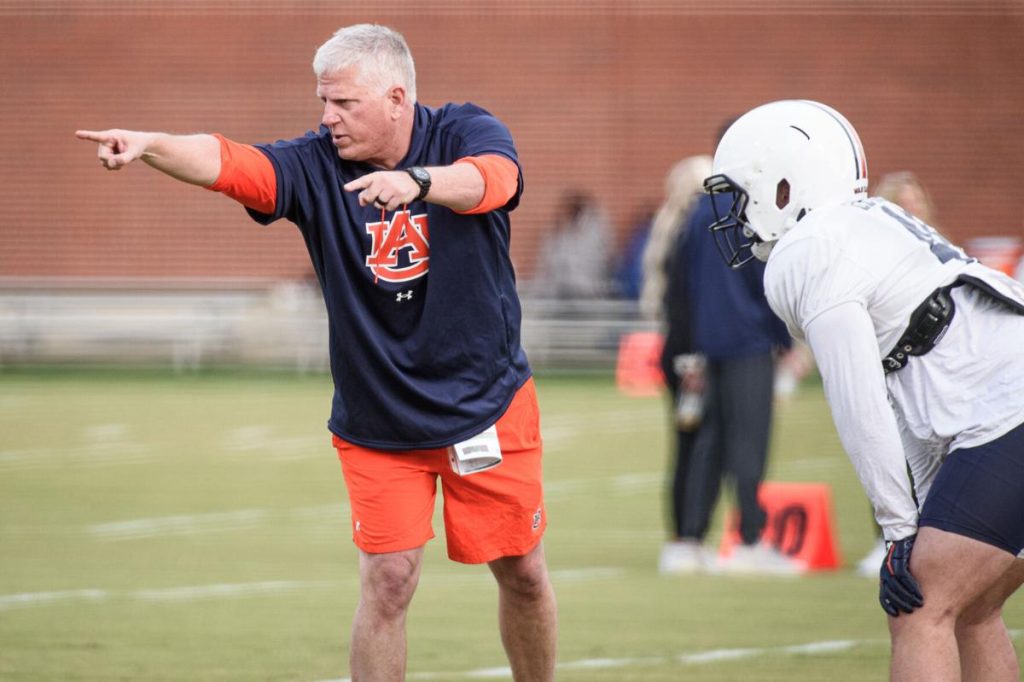 And now the bad…
1. Our passing game is struggling big time. There's a three-headed monster on offense right now and it's not the good kind. The offensive line has got to figure out how to stand their ground and let plays develop, Payton Thorne needs to speed up his checkdowns while getting the ball away more quickly (and accurately), and these receivers need to find separation and start making the difficult and contested catches. There's enough talent spread throughout these positions to do better than what we've seen. Period.
2. Penalties are out of control. We had 10 penalties against Taxas A&M. TEN! It's no wonder why we are having trouble getting and keeping momentum. We currently have the most penalized offensive line in the SEC, so can we please reel in all the holding and false starts? The holds aren't really doing us much good anyway, to be honest.
3. Speaking of momentum, can we please figure out how to convert 3rd downs? We managed a dismal 20% success rate, converting just 3 of our 15 third down attempts in College Station. That's right, offense, I'm STILL talking about you over here.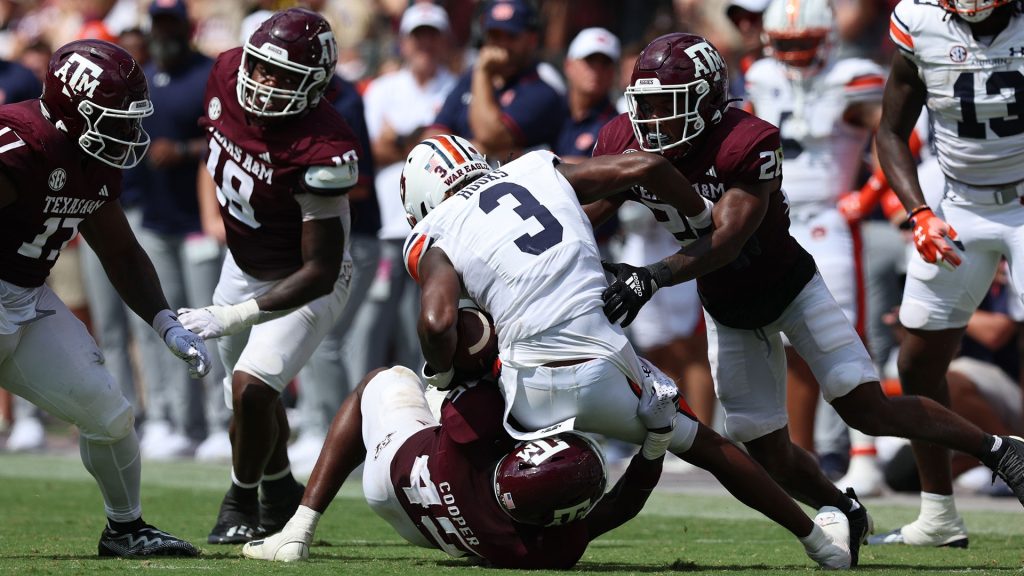 My hot take…
Man, the fair-weather fans really show their true colors quickly these days, don't they? Can we stop with the quarterback opinions? For the love of God do you not remember what you guys did with Bo Nix? Stop thinking that playing the final NCAA Football on your XBox 10 years ago made you an expert.
Sometimes ya'll make this Auburn Family thing harder than it has to be. Get a grip, remember that this was ALWAYS going to be a rebuilding year, and just enjoy the ride. I'd bet we end up winning more games that you thought we would a few months ago, anyway.