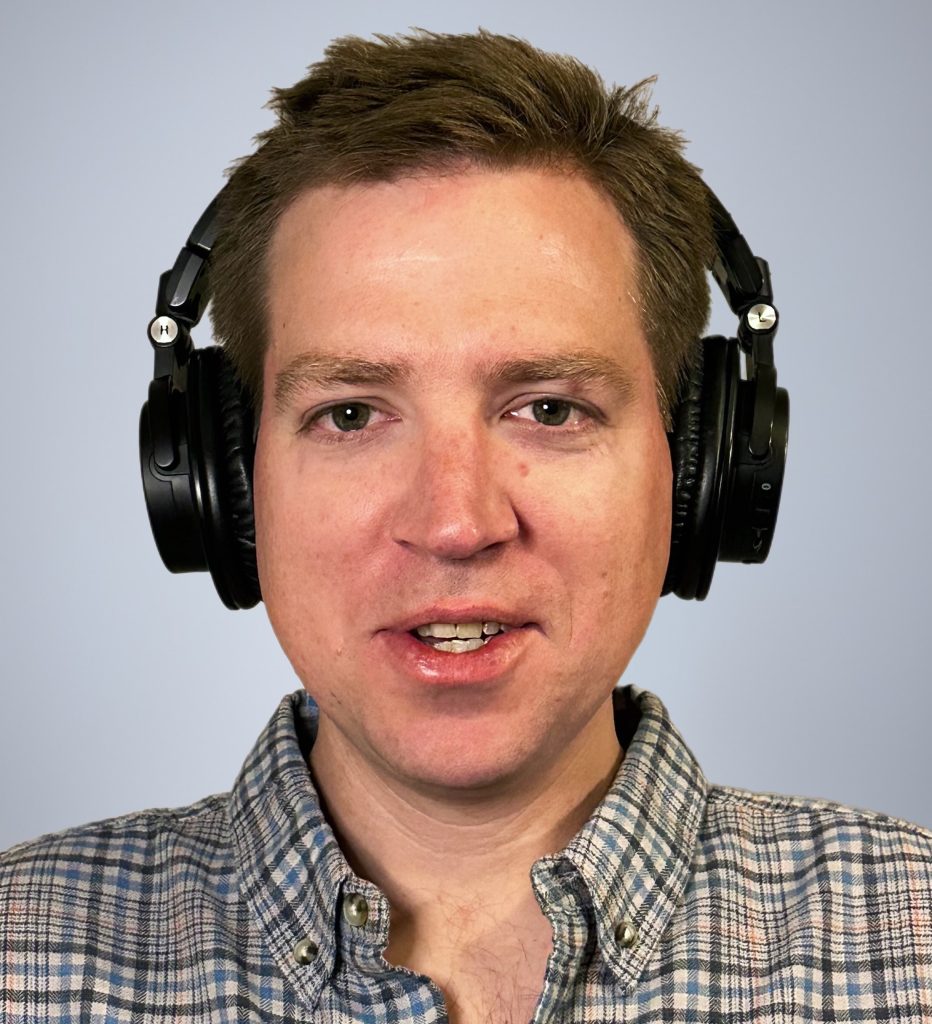 Graham Coffey is the publisher and founder of DawgsCentral.com. His work centers around deep dive statistical and film analysis in addition to gathering recruiting and team intel. He lives in the Four Corners, residing in SW Colorado with 3 large dogs, a cat, and a wife who is better than he deserves. They spend football season and winter on the road in a travel trailer, working remotely and trying to see as many pretty places as they can. You can follow him on Twitter @GrahamCoffeyDC. This is his first trip on the 'Blogle, and it's a long one.

1. What is a Georgia fan's first thought of Auburn football at this exact moment?
I think UGA fans recognize Auburn is coming. They know Freeze is an above replacement level SEC head coach who understands what is required to win in a major way. I say this without intending to offend anyone, but if you look at Auburn's history as a football program you see a school whose best years often coincided with some form of NCAA rule breaking or controversy… I've always been firmly in the camp of pay the players. If AU got Cam for a season for $180,000 it was the greatest bargain in SEC history, right?
In the NIL era, Auburn and Freeze get to say the quiet part out loud. That is true for a bunch of SEC schools who ran bagmen networks for generations, Georgia included… Auburn got some guys on the trail that Georgia wanted this cycle. They hadn't done that under Harsin and things started fading towards the end of Malzahn's tenure. They're committed and they have a coach who understands that you gotta build on the line of scrimmage first and foremost to be competitive. This is a gap year for Auburn in many ways, but between high-school recruiting and the portal I think UGA fans expect them to be back in the top quarter of the league within two years.
2. What does the Deep South's Oldest Rivalry mean to you and do you agree that this game shouldn't be played this early?
The game means a lot to me. My uncle, Wilson is his name, went to Auburn for undergrad and grad school before getting a law degree at UGA. He and my aunt had a split household. She was a UGA grad and he was raised in tiny Andalusia, AL. He grew up pulling for the Tigers. He tried to recruit me to his side of the rivalry as a kid. He would tear up telling me the story of the War Eagle landing and dying. It was cool, and I always kept a soft spot for Auburn, but my parents and aunt were all Bulldogs. It was always a family rivalry for me and I think the same is true for a lot of people. It got kind of dirty for awhile there…
Georgia people would say it happened in 2010. I was at that game in Jordan-Hare. The refs let everything get out of control. I suspect AU people would tell you that it turned in 2007 when Georgia pulled the surprise Blackout on them. Either way, it feels like the recruiting success that Freeze is having has livened things up a bit compared to where they were under Harsin… It should never be played before the leaves have changed. I remember bringing blankets to the stadium for UGA-AU games as a kid. It feels odd to be doing this in September.
3. Name two Dawgs that Auburn fans should look out for and why?
The first is probably the most obvious, and that would be Carson Beck. If he handles this environment well then it feels like Georgia can navigate this game without much stress. That's especially true if he comes out hot early. UGA has been banged up at RB to the point where they've moved one of their better wideouts to the position. The OL has been inconsistent in its run blocking as well. Beck has been great at protecting the ball. The only INT he has came on a play that he thought was free and was tipped in the air by his own WR. In some ways he's protected it too well. Against South Carolina he got locked in on underneath stuff when wideouts were running open downfield. Last week he was reading his outside receivers first and taking more shots. That helped the run game get some breathing room and backed UAB's safeties off a bit. He needs to avoid being too conservative on Saturday…
On defense, I would watch out for Warren Brinson. He has been in the program for years and always flashed as a pass rusher but has become a complete linemen who can stuff the run as well. He had 5 pressures against South Carolina and looked dominant in limited action last week. My film study has led me to believe that the right side of AU's offensive line is a bit shaky in pass protection. I think he can give Kameron Stutts some major problems.
4. Which two Tigers scare you the most and why?
The first has gotta be Jarquez Hunter. I don't know why that guy doesn't touch it 20 times a game, but his ability after contact is legitimate. The second would be Jaylin Simpson. He pops on tape in coverage and I think UGA needs to find a way to occupy him with deep routes and take him out of the middle of the field. It feels hard to see Auburn winning this game without Simpson snagging an INT and Hunter breaking a big play or two.
5. Who are your two favorite Auburn Tigers of all time and why?
My favorite Auburn Tiger of all-time is Bo Jackson. The reasons why are obvious. I grew up in the 90's so he was mostly legend by then, but people talked about him like he was Paul Bunyan or some other mythical figure.
Others I have fond memories of are Rudi Johnson, Takeo Spikes and Phillip Lutzenkirchen. Lutz just seemed like your buddy from high-school who was totally normal and down to Earth but happened to have some size and some want to. We were around the same age and I had some friends who knew him in high-school and college. A great person by all accounts who made the deciding play in one of the greatest games in SEC history… I would also say that few SEC players have ever looked cooler in their uniforms than Karlos Dansby did.
6. Where will each team have an advantage over the other?
Auburn's run defense is the concern for Auburn fans but UGA's play at Guard has been inconsistent and I am not positive they can just pound the ball in the A or B-Gaps against this front. I think UGA will have to be good on the perimeter on Saturday.
I would give UGA's back seven a big advantage over Auburn. I expect Javon Bullard to play at Safety in this game, and outside of Jay Fair we haven't seen anyone for AU do much at receiver. Georgia's LB's haven't been great in coverage this year, but I don't know that AU can really exploit that in its current state. Even if the QB play is better for AU it's hard to see the Tigers having many guys open downfield in this game.
7. Which matchup will decide the game?
The matchup that will decide everything for me is UGA's run/screen game against AU's DL/LB's… I have enjoyed watching Auburn's defense so far this season because the Safeties and Nickel CB's crash so hard and will really thump ball carriers. They're super aggressive on screens and fly upfield.
For AU to be successful on Saturday it feels imperative that the DL/LB's are able to hold UGA's run game down on their own. If AU is having to commit DB's to the run defense on first and second down then I think they'll get play-actioned to death and UGA will hit some big plays. Beck is still growing as a QB but he's shown he will fake a screen and then throw behind the defense. It's possible UGA uses AU's aggressiveness against them.
8. What is your analysis/score prediction for the game?
I wrote some long winded analysis that included advanced stats and notes from film study on my website and did a show on my YouTube channel. You can check that out here if you want the long version.
The short version is I think UGA's DL has a pretty big advantage in this game. AU has been really good running at RG behind Stutts but that same RG has struggled mightily to protect the passer. I don't think they're balanced enough on the OL yet to control a game like this. It feels like the passing game has to be better than last week, but that might not matter enough. Even if AU hits a deep shot or two it's hard to see them scoring in the red zone. The teams that beat UGA have one thing in common: Future 1st Round NFL Draft picks at QB. Auburn doesn't have that.
UGA's run defense isn't as formidable as it was in 2021 but it's still damn good… I think UGA's offense is actually better than most realize. They're extremely efficient and if they hit explosives they are one of the 10-15 best units in the sport. I don't know if they'll run to setup the pass or vice-versa but I think they get rolling on offense at some point. Maybe that's late after some body blows, or maybe it's early after opening the playbook in the first half.
I've got Georgia 41 – Auburn 10 as my score prediction but I would be lying if I didn't admit the spread being only 14.5 feels a bit odd. Maybe Vegas knows something?
9. Where will Auburn and Georgia end up this season?
It's hard not to see UGA back in the CFP at the end of the year. What happens when you get to that point comes down to matchups, health, and a little bit of luck. The truth is that the SEC looks pretty average in 2023. Georgia doesn't look like a well oiled machine yet but even in this state they'd be favored to beat everyone in the conference. Smart teams have a history of slowly building through September and October before hitting juggernaut status down the stretch. That potential exists with this group too.
For Auburn, it's hard to say with the state of the QB room. I think they win at least 3 of 4 against Vandy, NMSU, Arkansas and Miss State. That gets you to bowl eligibility and those practices are important for the future. Especially with some talented early enrollees likely to be in this class. I wouldn't be shocked to see them win one of Ole Miss or LSU if they can slop those games up a bit. Both teams have their issues and AU moved the ball all over on LSU last year. For now I'll call it a 6-6 or 7-5 type year.
Freeze beating Saban in the Iron Bowl would be the most hilarious result of the year though.
10. What do you think about Hugh Freeze?
Freeze's ultimate sin in the coaching profession wasn't allowing players to be played. It wasn't even cheating on his wife. People don't want to hear this, but a lot of coaches cheat on their spouses. A lot of them have overseen programs who dropped bags to get recruits as well.
Freeze's ultimate sin was believing in his own legend enough to think he could do those things in such an outward and cavalier manner. He kind of reminds me of Richard Nixon in some ways. Nixon believed it couldn't be illegal if the president was the one doing it. Well, I think Hugh thought his righteousness in other arenas outweighed his lack of judgement in others.
As my media career has grown I have come into contact with more and more people that have personal relationships with Hugh. Everyone likes being around him and thinks he's a good enough guy. The only thing that really bothers me about him is the Chelsea Andrews situation. Why you would contact a sexual assault survivor to lecture them on their opinions while they were suing your employer is beyond me.
I think he's a great recruiter and a good offensive mind who can put AU back into real contention. Do I think he's fundamentally changed? I don't know that it's for me to decide. I will never be shocked if he does something else to shoot himself in the foot before it's all said and done, but I think AU's media team has managed him well thus far.