Week 2 of college football should be far more entertaining compared to week 1. Last week a couple things happened. Auburn and other teams beat up on far less talented teams, and I was 100% on predictions. So if that doesn't draw you in I don't know what will.
1. We will start this week the same way we started last week. Jarquez Hunter did not take a snap in week 1. Will that change for Cal? What we do know is that both Jarquez and Wooden are on the travel roster and will at least be in the state of California. This doesn't mean they will play. Unlike SEC games, Auburn is allowed to bring unlimited personnel to non-SEC games. Last week I was about 90% sure Hunter would not play. This week I am 50/50 on whether he will, I think there is a far greater chance, but would not be surprised either way. I think he does play.
2. What about other players that missed time against UMass? I believe we will have a lot of returning players this game that will help with the defense. Jalen McLeod, Nehemiah Pritchett, JD Rhym and Nick Mardner all practiced this week in non-contact jerseys so I expect them to make their return in some capacity. Austin Keys is the only new injury. Injuring his thumb in the UMass game, it required a minor surgery that could have him missing a little time for Auburn. I think we could see him in a couple weeks with a club on his hand.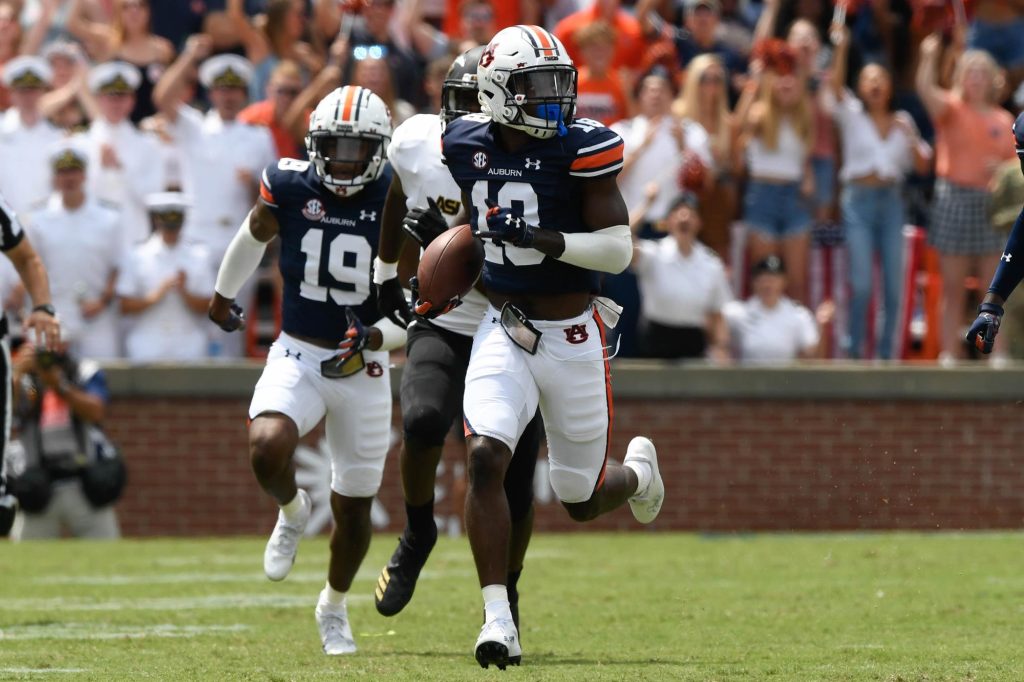 3. DeAndre Carter committed to Auburn on Sunday and becomes the first OL commit in the 2024 class. This was a massive (both literally and figuratively) get for the Tigers. Carter is a player that can come in immediately and press for playing time next season. So who could be on commit watch next?
Alvin Henderson from Elba, AL is a good possibility. Henderson was originally quoted saying he would like to commit later in the season. Recently on his UMass visitm, he stated he could see himself committing on his birthday in 10 days. If this were to happen, I would expect Auburn to be the choice. The 5'10" 180-pound RB has been a personal favorite of Coach Cadillac and reminds him a lot of himself. Shifty, but powerful for his size.
4. How do the coaches feel about Cal? They are definitely not underestimating them. They are well aware of the points and yards acquired by Cal last week. Cal RB Jadyn Ott has been the star of their offense, rushing for 188 yards and 2 touchdowns last game. Ron Roberts definitely believes they can shut them down by out scheming and out matching them along the line.
The fans story coming out of week 1 was that Auburn's defense was terrible, but only allowing 64 rushing yards post adjusting. Roberts is very much a chess player who adjusts constantly to what he sees. I believe starters/snap distribution will change the more as we play. I think Eugene Asante and Larry Nixon will see more starting snaps on drives. Justin Rodgers could take away snaps from Jayson Jones. Cal doesn't do anything fancy, so as long as Auburn gets better at assignments I believe they will perform better then some expected.
As for Auburn's offense vs. Cal's defense. Auburn is very confident that they will be able to do what they want and expand the playbook a little to be less vanilla.
5. Finally, I asked some people inside the Auburn program about the rise of "Twitter film guys" and stuff of that nature. The response is probably what you would expect. They mostly find it really funny and amusing that people who have never been in the coaching world and only learn from YouTube videos. There are a few who do a good job of breaking down plays, but most of them have coaching experience. Most just ramble on about obvious things when the only opinions that matter for film are the coaches and their players.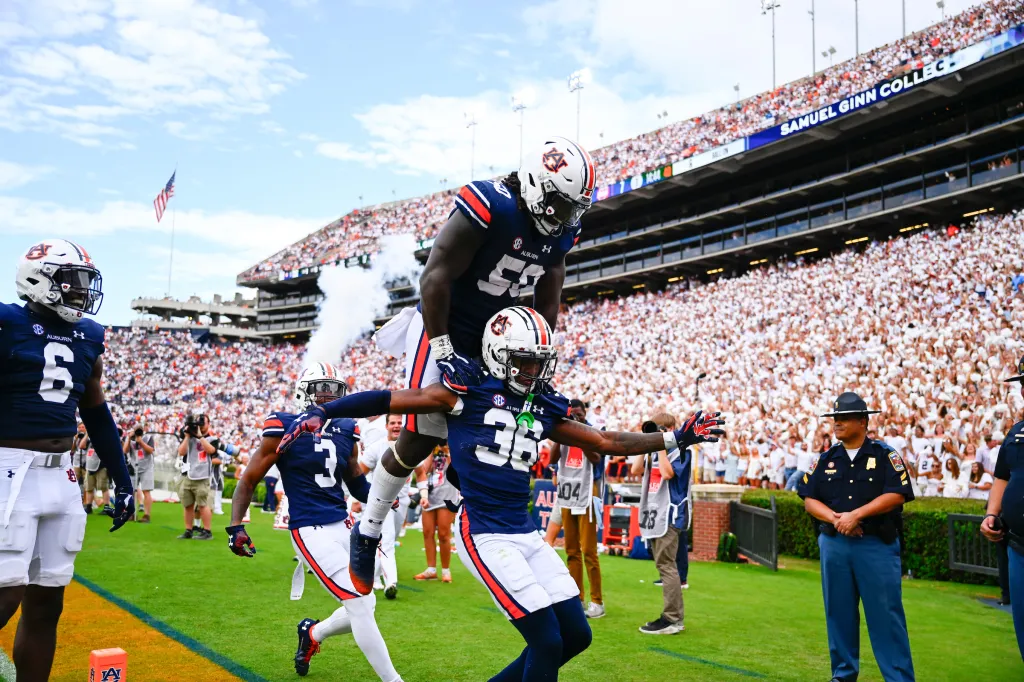 Auburn doesn't think it has a terrible defense after UMass. They obviously noticed the problems and will work to improve players doing assignments, but this team also held UMass like they should and did not allow another TD until the 3rd string was in. They also held UMass to the least amount of plays in a game for an Auburn defense since 2010 and the most 3-and-outs since 2017. But bad defense right?
6. Prediction for the game… Auburn wins 38-21.