Blogle here. You've read some of The Krauken's work before. What he hasn't told you in the past is that he knows stuff. Almost too much stuff. But now, I'm letting him free to let you know what he knows for free.
---
I'm KrAUken, a former ESPN employee and Auburn insider who now wants to share what I'm hearing and seeing around Auburn. No paywall, no subscription, nothing. Now let's get to it.
1. Let's go ahead and get the possible bad news out of the way. Do not be surprised if Jarquez Hunter does not play Saturday versus UMass. I do not expect a word to be spoken about if he is or not. If he is not, then I expect it to show Damari Alston on the starting lineup video and that's how we find out about it. Shouldn't be a big deal regardless. If Auburn needed him to beat UMass then we have bigger problems. Nehemiah Pritchett is another player to watch out for. They may hold him out to make sure he is 100% on return. I expect all other players mentioned by Hugh Freeze to be playing Saturday.
2. I expect a TON of players to play against UMass. You can only determine so much in practices. It would not shock me to see 40-45 players out there total. Testing to see who will perform best in a gametime environment. Which means we might see some new lineups we haven't been expecting. I bring this up because at practice Thornton has been trying out the OL lineup of LT Wade, LG Britton, C Jones, RG Stutts, and Miller at RT. Seems like Miller has really made the decision of who the best 5 to be out there hard. This could be because of Wright's inconsistencies in practice or a backup for if he goes down. As he has been injury prone in the past.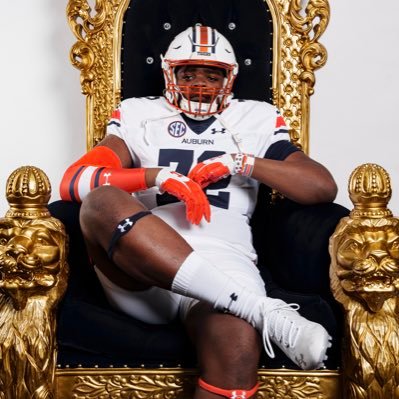 3. You've heard about how Auburn has run the ball at will in the scrimmages the past couple of weeks. While I think some of this due to some injuries and getting back used to tempo. I do know some defensive coaches are slightly worried about amount of personnel for the defense that Roberts is trying to run. Not saying this defense cannot be good, just it may takes some time figure out the best option until they can get their guys in. They did a fantastic job getting what they could from the portal but some are worried it wasn't enough.
4. Not only should Auburn fans get excited to open a new season with a win, but with a new commitment as well. 4-star OL prospect and No.1 OG according to 247sports DeAndre Carter is set to announce his decision Sunday at 2 p.m. CT. Carter currently plays for the No.1 ranked high school team in the country, Mater Dei, based out of Santa Ana, CA. I know fans have been a little down after losing out on Franklin and Patterson, but I expect Carter to come home.
5. Payton Thorne landed No. 8 on the Athletics list of top QB's in the nation. Far above what any other outlet has given him credit for. This list went through completion percentage, QBR, good/bad decisions, etc. The staff knows about this list, too. From talking to someone inside the program, Thorne has been exactly what they wanted from day 1. A QB that is intelligent, makes far more correct decisions than not, mobile enough to go if need be, and a true leader on/off the field. The leadership part was very important, it didn't seem to be something the team had before Freeze arrived.
https://twitter.com/AuburnFootball/status/1697051580732694785?t=mpVgE2d2iJEThS2gUpI-Rw&s=19
6. Griffin Speaks was a surprise to the public when the "official depth chart" was released. Ron Roberts was not one of those people. Following Roberts from Baylor as a grad-transfer, Speaks is a local legend to Auburn High. Prior knowledge of the defensive signals and scheme allows him a special opportunity on the field this season.
That's it for this week's edition. I'll try to get something posted each week.