Mr. FireWillHeath tries to make us all feel better about last week's loss, and then lets us know what he thinks may be a problem with Gus Malzahn's style of offense. I somewhat agree with most of the things he says, which is pretty scary. Either way, let him know what you think.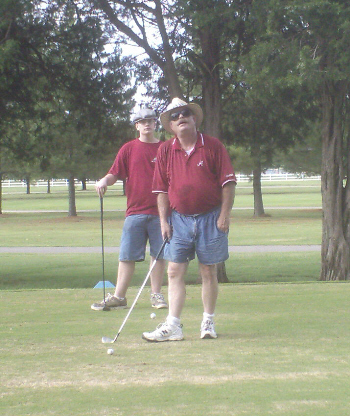 Season 2, Week 7 – It's OK
by FireWillHeath
Repeat after me: things are alright, things are alright, things are alright.
That's the big picture for you guys in Auburn. Things are alright. One loss isn't the end of the world. In fact, if I told you back in August that the following things would be true in October — you're 5-1, and LSU and Ole Miss look very beatable — you'd have jumped on that, right? I think you would have.
That's the big picture. Furthermore, there are multiple ways of explaining away "Arkansas 44, Auburn 23" that are perfectly reasonable: weird things happen in Arkansas; the start time was funky; Auburn suffered through multiple turnovers and crucial penalties that you simply can't have in an SEC road game.
So, bearing all those things in mind, things don't seem so bad.
Two things should concern you, however, and they are related:
Because of Gus Malzahn's offense chicanery, Auburn is capable of scoring at anytime, against anyone. On the other hand, Malzahn's offense isn't designed to a) protect leads or b) allow the defense any breathing room. It's tough on the defense when the offense is sputtering, if only because the fast-paced nature means they barely have time to slug any water on the sidelines. And it's certainly not the ideal offense for a team holding a one-score lead with 5 minutes to play in the fourth quarter and the opposing fans screaming for blood (to be fair to Malzahn, we haven't seen his offense in this situation just yet, so this is spoken somewhat out of school).
A more pressing concern is the defense. Sure, Auburn's undermanned (slightly) but … I mean, they don't tackle. At all. Missed tackles ultimately result in big plays, like the kind that got Auburn beat on Saturday. It's a concern because Auburn SHOULD be fundamentally sound on defense, with two very reputable defensive minds (Chizik and Ted Roof) coordinating things. Nick Saban's first defense at Alabama was also undermanned and thin (see the Auburn game from that season), but they rarely missed tackles the way Auburn's doing right now.
Once again, big picture: Auburn's 5-1, and still in the hunt for the SEC West (and, as we said before, LSU and Ole Miss look beatable). Further, because of the offense's ability to move the football and score points, they have a puncher's chance against anybody (and yes, I'm including Alabama). This is not the place I anticipated Auburn would be when I envisioned things back in August.
On the other hand, if these systemic problems don't correct themselves, well … moral victories don't count for anything in this league.