Promotional billboards are nothing new for Auburn. During recent summers, billboards promoting the Auburn brand have been seen popping up all over the state's major cities. There was the "Fearless and True" campaign in 2009. Then there was "Your Future is Clear" in 2011. Now we have "Ever to Conquer" in 2012.
The billboard features a white collar worker wearing a helmet and ripping open his button-down dress shirt to reveal an AU on his chest. Is it a tattoo? Is it an under shirt? Is it saying that if you go to Auburn you'll get a cushy office job? You be the judge. Oh, and obviously it has something to do with this.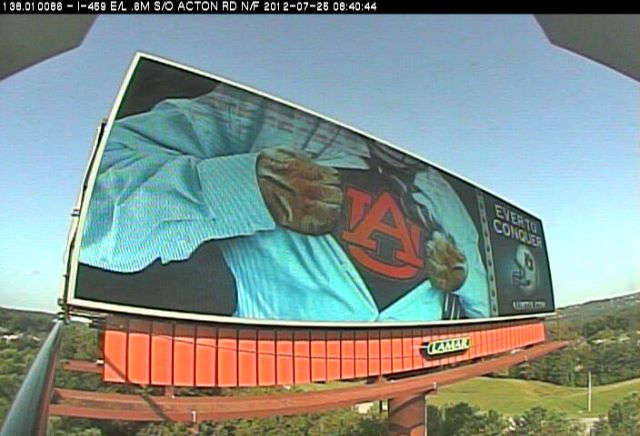 Picture from @FootballAU.
Here's a the high-res version of the image that's displayed on the billboard:

Picture via Lamar Advertising.