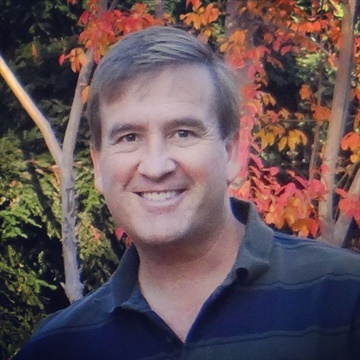 Jim McGill (@bearinsider_com) has been writing for Bear Insider (@BearInsider) since 2004. The site was established in 1998 and is the largest and oldest Cal fan site on the web. Has been the editor of the site since 2017. He's cordial. He's respectful. He's fine.

1. What's the first thing a Cal fan thinks of when Auburn football comes to mind?
SEC football with a pretty strong winning tradition. Cal fans have been looking forward to this home and home series for years and will travel well to Auburn.
2. What's the vibe like in Berkeley after the monumental win over North Texas?
Many Cal people like myself saw the ingredients for a pretty solid football team this season, particularly with all the key portal additions, but spring ball and fall camp can only tell you so much. Sometimes you just need to see the team play against someone else instead of your own team to know what you've got. The big win was a relief. Cal often plays down to their underdog opponents in recent years so to win by 37 made a lot of people breathe a sigh of relief.
3. Name two Golden Bears that Auburn fans should look out for and why?
I'll go with one on O and one on D. On offense, Jeremiah Hunter is a future NFL receiver. Smooth, great hands, consistent and tough to cover. On D, many would go with 1st team all-Pac 12 MLB Jackson Sirmon but in this case, I'll go with CB Nohl Williams. He's another future NFL guy who's tough to beat in coverage and brings some swag to the field as well.
4. Which two Auburn Tigers worry you the most?
I'll go with Hunter on offense if he plays. I think he may have the most upside of the Tiger backs. And on defense, I'll go with Keionte Scott. Cal really liked him coming out of JC and he's a versatile weapon at CB or nickel and on returns.
5. Where does Cal have an advantage in this game?
I'll go with Cal's run game against the front 6. They didn't play the run very well against an inferior UMass team and Cal has a lot of weapons in the backfield, particularly RB Jaydn Ott, another future NFL guy.
6. Where will Auburn excel most against Cal?
To me, it's a tossup between Auburn's rushing game against Cal's front 7 or Auburn's backfield against Cal's passing game. Auburn may well come out on top in one or both of those categories.
7. Who are your two favorite Auburn Tigers of all time and why?
Gotta go with Kevin Greene to start. He was an animal. And of course, Bo Jackson for both football and baseball. One of the best pure athletes of all time.
8. What is your score prediction/analysis for this game?
After getting a better look at both teams last weekend and due to the late night game at home for Cal, I'll go with Cal 31 Auburn 27. If you asked me last week, I'd have probably reversed the score.
9. Where will Auburn and Cal end up this year?
I'll go with 7-5 regular season for both with both in middling bowl games.
10. What do you think about Hugh Freeze?
Great coach with a questionable past he'll have to shake off by running a clean ship for at least a few years IMO and a great staff. Very strong recruiter, too, particularly in the portal this year. Probably didn't make the best decision in referring to Cal's defense as essentially basic, where Auburn knows what they'll be seeing.