Arkansas returns to the Plains this weekend, and with them they bring many strange things. The weirdness between Auburn-Arkansas makes no sense, but it's there. It's very there. Let's get into it.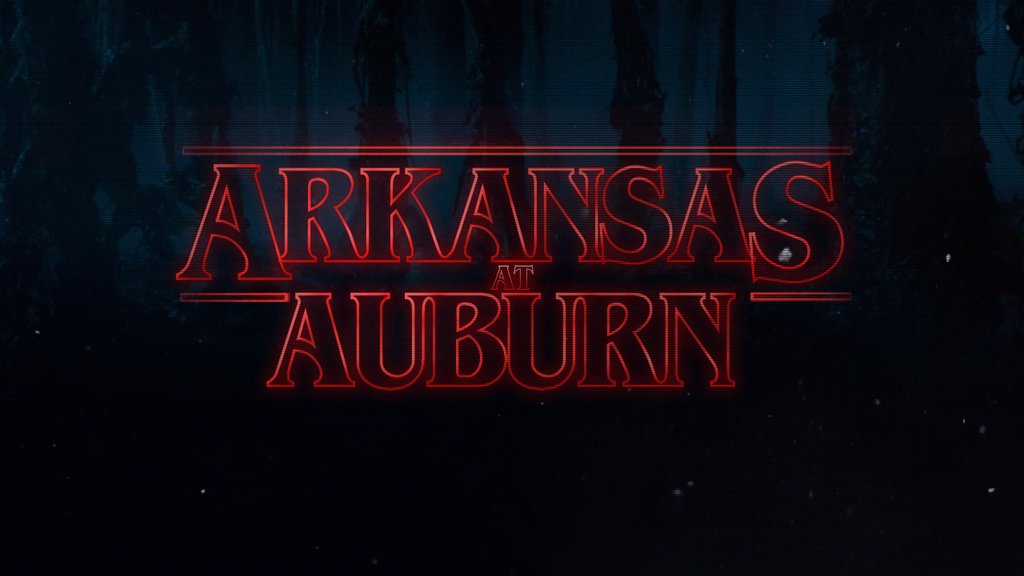 1. The better team (Auburn) has lost a lot.
Everybody has that team. Alabama has Louisiana-Monroe. Auburn has Arkansas. For some dumb reason, the Razorbacks have Auburn's number in years where they absolutely shouldn't. Let's take a look at the many instances since 2000.
2001: Arkansas 42, #17 Auburn 17
2002: Arkansas 38, #24 Auburn 17
2006: Arkansas 27, #2 Auburn 10
2008: Arkansas 25, #25 Auburn 22
2009: Arkansas 44, #17 Auburn 23
I could mention the double overtime loss from last year as well, but that's a lot of stupid right up there, isn't it? The real killer was that 2006 game. Auburn ended up beating #2 Florida the following week, but a #1 ranking was there for the taking and Auburn was never really able to get back up to the top that year.
The good thing is that this as travesty has seemingly leveled off since Gus has taken over, and hey, Auburn is technically the lower ranked team this weekend, so no worries!
2. Bret Bielema.
Enough said, but I'll elaborate a little. He left Wisconsin, where he had three straight top-10 finishes and multiple Rose Bowls, to come to Arkansas? Sure, the Razorbacks have a long line of coaches that made their name at other places like Barry Switzer, Jimmie Johnson, Jerry Jones, and Bill Clinton, wait, he didn't coach football, but you get the point.
Bert met his wife at a poker table in Vegas, teamed up with Saban to claim Auburn's offense was dangerous to player's health, claimed he hated Auburn last year, and then says there is no rivalry this year. He has no clue what he's doing.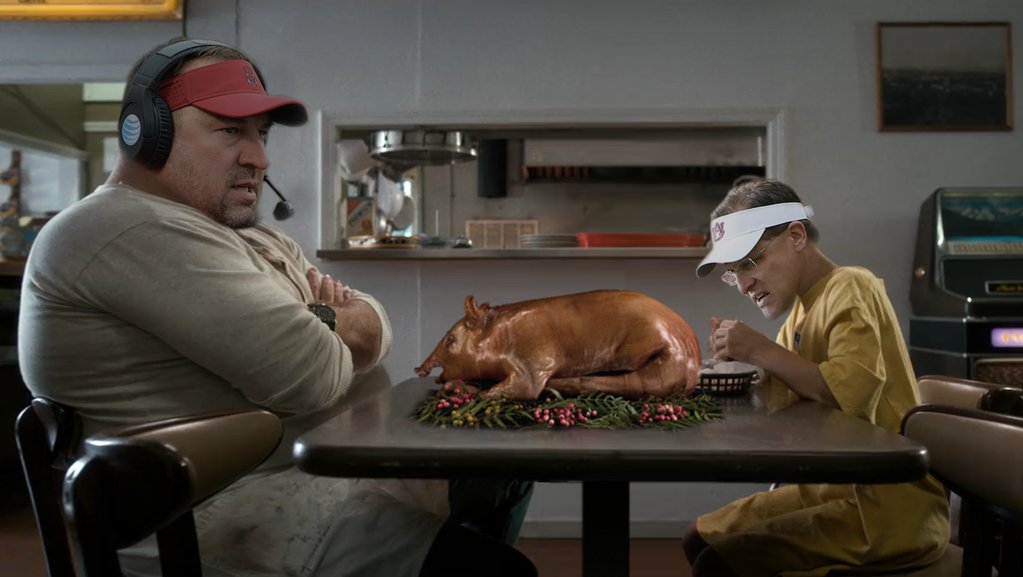 He is also the only coach in college football history to look like his mascot at two different schools.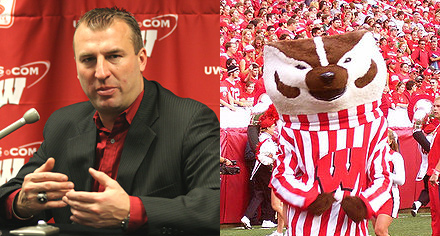 3. Arkansas fans make terrible music videos.
This has been documented on this here 'Blogle before, but it must be revisited because it may be the strangest of all.
You've all probably seen LIZHONEY2U over the past few years. She's since taken a hiatus from putting on the Hawg hat, the $18 Logitech headset with adjustable Garth Brooks microphone, and the Scotch tape from the tip of her nose to her glabella, but there's plenty of LIZ out there to see.
But it doesn't stop there. Just go look. I've compiled many, many examples. Arkansas fans make terrible, terrible music videos. I don't know whether to laugh or feel bad.
If things go as Vegas and I expect, the only strangeness that will come out of this weekend is the fact that Auburn takes a knee instead of running up the score on the coach that 'hates' Auburn.