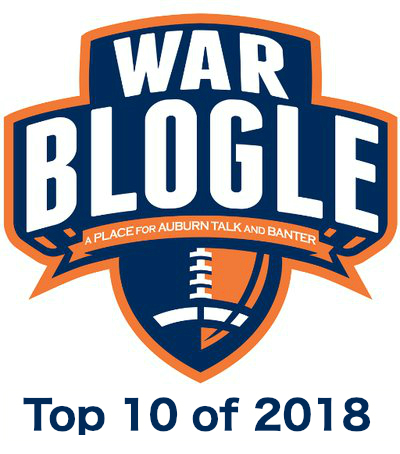 The year of 2018 had some highs. The year of 2018 had some lows. But all things considered, it was generally a good year for Auburn Athletics.
Equestrian won yet another National Championship. Men's Golf won the SEC Championship. Basketball won the Regular Season SEC Championship. Baseball was an out away from the College World Series. Under a new head coach, softball took a slight step back, but was still amongst the top teams in the nation.
Football started with a loss to the eventual National Champions, but had high hopes for the 2018 season. It started okay, and then faltered, but ended on a very high note with a huge beatdown of Purdue.
In terms of all things Blogle, I've said it every year: the site goes as football goes. The football team was slightly down, so page views were slightly down. That said, I started the process of growing the Bloglesphere in terms of writing and coverage, and it's working. I've also started something semi-Blogle related that you'll see more of in 2019.
I'm proud to say that some of the Top 10 posts of the year, half of them included my actual writing, but as always, you love watching videos, you simpletons. I'll take it. Any day you're here is a good day. Here's the Top 10 posts of 2018.
---
10. LSU Review: Another Dumb One
Posted: 9/17/18
It was hot. Not just summer hot. Not just hot in the sun. It was unbearably hot. The hot where you just have to zone out and pretend you aren't there. So I wasn't totally surprised that Auburn did that in the first quarter.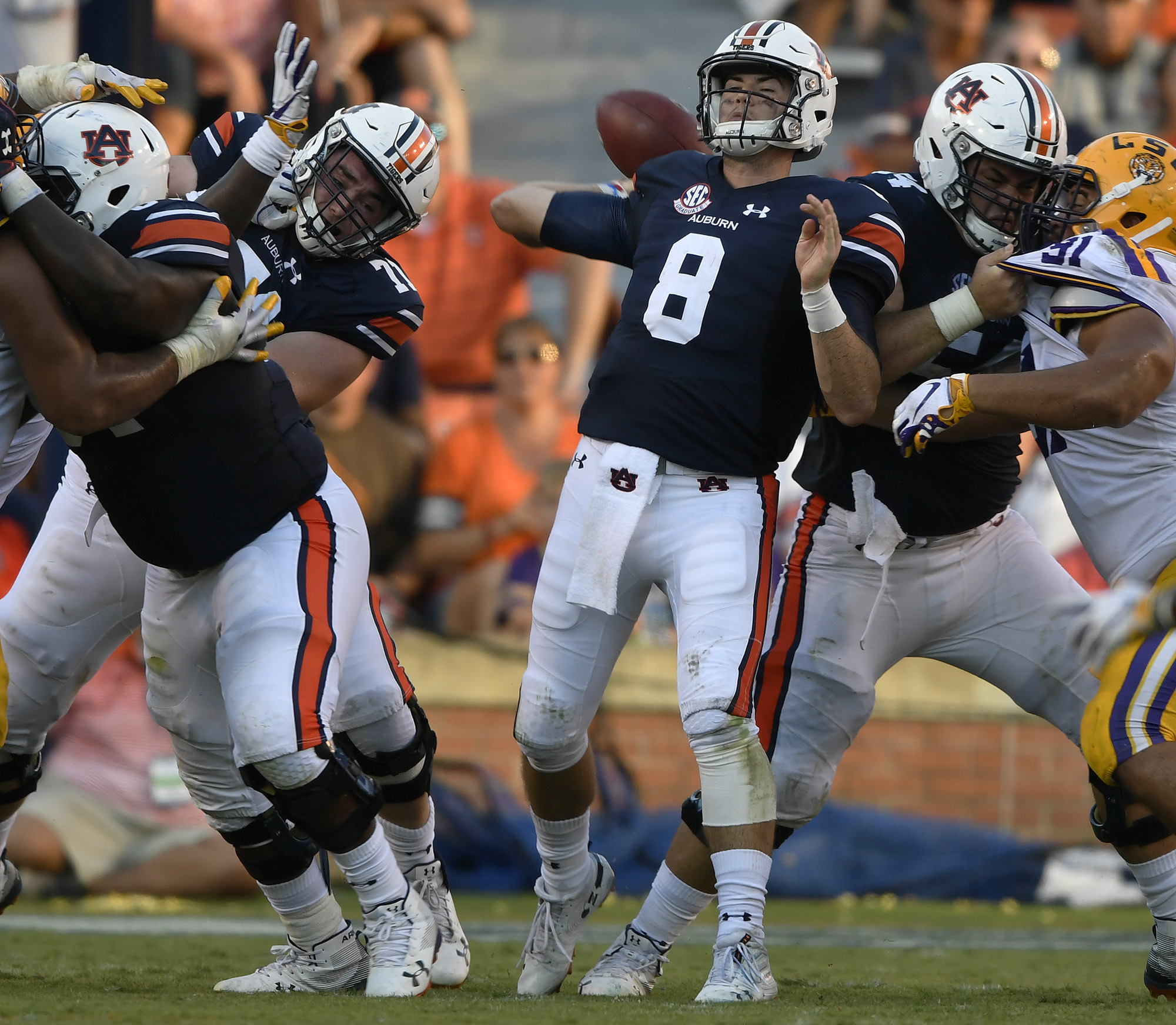 It didn't start too hot with Jarrett Stidham throwing a pick on the 2nd play of the game(see what I did there?). And despite needing about 50 plays to go around 30 yards, LSU punched it in. The Auburn defense didn't make it easy, but they eventually let them in.
---
9. How Auburn Won Every 2017-18 Bowl Game
Posted: 1/31/17
Following this 2017-18 season, it has never been more apparent that the College Football Playoffs do not give value to the regular season. In fact, it completely removes any value. It tells us that no matter who you lose to, no matter if you don't win your lower level, we'll decide who looks like the overall champion.
There are too many teams to really know who is the best, but the best possible way to figure it out is to just look at who beat who. So again, with the help of My Team is Better Than Your Team, I have crunched the numbers to see who was best on the field.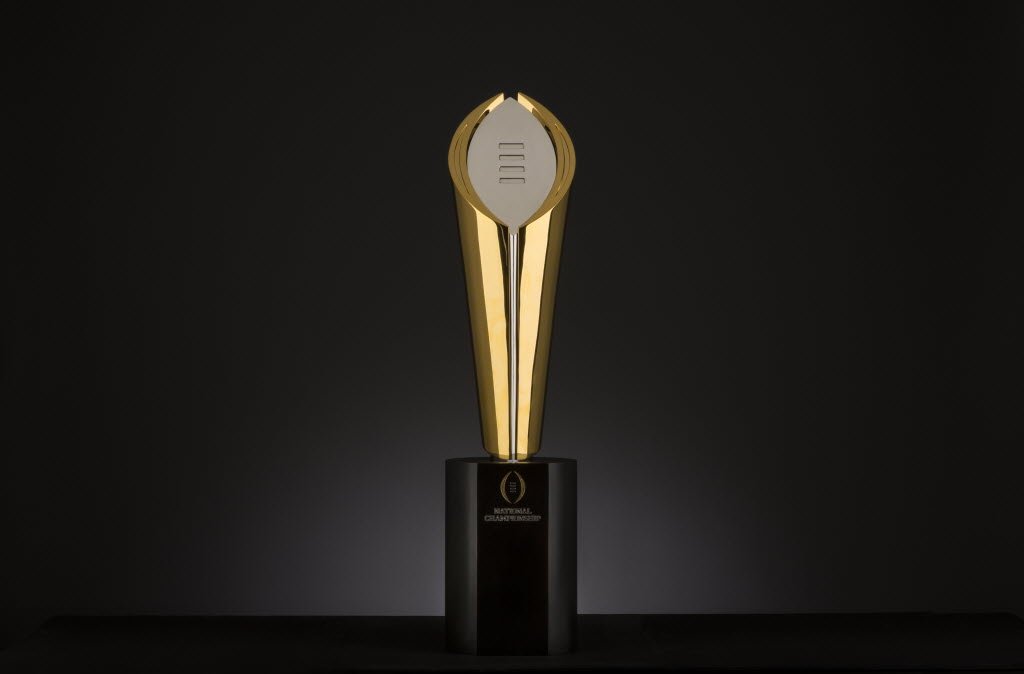 ---
8. Auburn Tigers 2018 – An Eagle's Call
Posted: 6/22/18
I am still an A96 Productions loyalist, but since he's like me and gotten a little older and doesn't post as much (FOR NOW), I've found something comparable to fill my needs.
The first few minutes of this hype (?) video would have you believe that Auburn hasn't won a football game in 50 years, but by the end it helps you (and the haterz) realize just what Auburn has done. It makes me want to run through a wall, which is the sign of any good hype video. Enjoy.
---
7. The 2018 Schedule: One Sentence Predictions
Posted: 8/26/18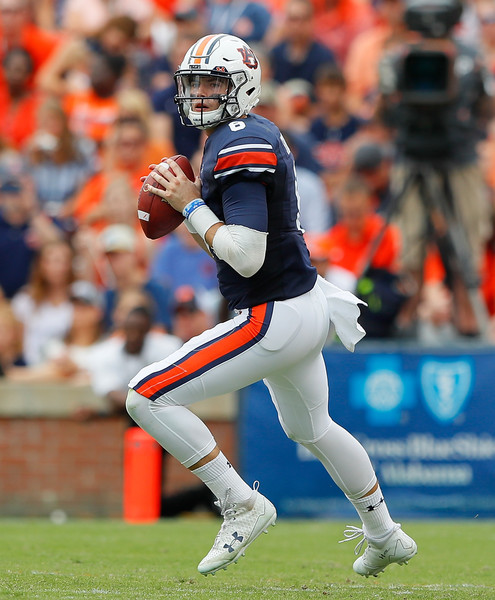 Sept. 1 – Washington (Atlanta) – The curse of Mercedes-Benz Stadium is quickly squashed as Jarrett Stidham, behind 3 passing touchdowns, shows Jake Browning that Pac-12 hype means nothing.
Worry level: 7. Score: Auburn 34, Washington 17
Sept. 8 – Alabama State – Auburn doesn't realize their opponent has "State" in their name until halftime, but by then they've already put 45 on the Hornets.
Worry level: 1. Score: Auburn 63, Alabama State 7
Sept. 15 – LSU – The good ol' days of early-season wars between Auburn and LSU seems like a distant memory as Gus makes Coach O and the h8rz forget all about last year's snafu.
Worry level: 5. Score: Auburn 38, LSU 14
---
6. Auburn's 2019 Football Schedule Released
Posted: 9/8/18
Auburn's 2018 regular season schedule is already 1/4 of the way through, so it's high time we start looking at 2019. Get ready because the 2019 schedule was announced today.
We knew the opponents, now let's see when they will be played. Do you like October football? Get ready to travel.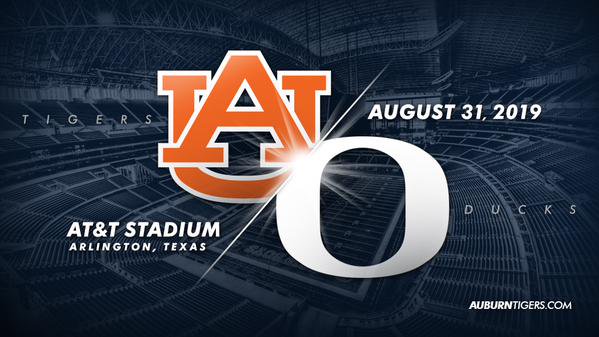 ---
5. 2018 National Signing Day Running Post
Posted: 2/6/18
For the NINTH consecutive year, War Blogle will be THE PLACE to get all of the no-frills Auburn info on National Signing Day. The early signing period has severely diminished the already-waning excitement of the actual National Signing Day, but there's still some 'croots to be had.
As always, this post will be updated constantly throughout the day, so don't get inundated with the same announcement 400 times, just keep hitting refresh on this post and you'll see who signed. It's simple. It's straight-forward. It's all you need.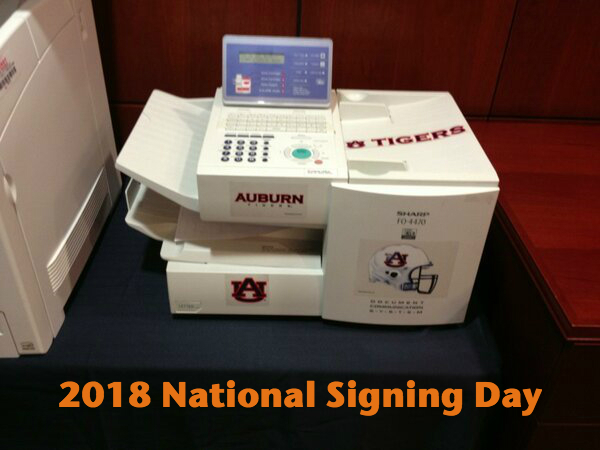 ---
4. That Awesome Takeo Spikes Tick-Tock Intro Video
Posted: 9/14/18
Prior to the 2018 home opener against Alabama State, Auburn played an intro video featuring Takeo Spikes slowly walking towards us yelling things. It definitely got the crowd going despite the opponent.
Since then, I've been asked 800 times if I knew where people could watch it. My response was "Auburn holds onto that stuff now." Well, now they've put it on Twitter. Notice how his countdown lines up with the great seasons and players of yesteryear. Top notch. #ticktock
---
3. Georgia Begs Auburn Fans to be #DawgForADay
Posted: 11/29/18
BARNING HARD here. Yes, that BARNING HARD. I have been awakened by the antics of one of the teams featured in the SEC Championship game this Saturday in Atlanta.
Have you ever had a pet dog that just seemed, um, "friendly" with everything it encountered? Whether it be a pillow, a blanket, or even your leg, you could never stop it from seeking attention in the most lustful way?
Well, don't look now, because that's exactly what the University of Georgia Alumni Association is doing. They are loving on everybody.
It started off somewhat harmless enough:
Hey @MyCarolina, Coach Muschamp was a Dawg for a while and he turned out pretty good. Stand against the Tide, and come be a #DawgForADay! #SECChampionship | #GoDawgs | #BeatBama pic.twitter.com/PKsUBCLzQc

— UGA Alumni (@ugaalumniassoc) November 29, 2018
---
2. Bo Finally Gets a Heisman House Commercial
Posted: 9/3/18
The World's Greatest Athlete has finally gotten his Heisman House commercial from Nissan. While I would've gone with something a little more funny and exciting than board games, it's still good to see Bo get his commercial. Next up: Cam Newton (but he's still playing).
---
1. Bo Nix, Son of Pat, Commits to Auburn in Epic Video
Posted: 1/10/18
Pat Nix was a legend at Auburn. From throwing a touchdown pass to Frank Sanders on his first pass of the 1993 Iron Bowl to beating #1 Florida in the Swamp. Now the son of that legend has committed to Auburn.
Bo Nix led Pinson Valley to a State Championship this past December, and now he's dropping epic videos like this, with a spin on the Auburn Creed, to say he's keeping it in the family. He will be a member of the signing class of 2019.
---
So that's it for 2018.Thanks for everyone that stopped by. I have no idea how well Auburn will play in 2019, but I know the Bloglesphere will be it's best ever. I guarantee it.