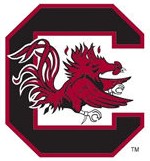 WHERE TO WATCH
Kickoff – 2:30 PM CST, January 21, 2023
Watch – SEC Network
Listen – Auburn Website
Gamecast – ESPN
The Auburn Tigers will be on the road for the second time this week after beating the LSU Tigers on Wednesday. This time traveling northeast to Columbia, South Carolina to face the Gamecocks. Under 1st year head coach Lamont Paris, the Gamecocks have struggled this season. With an 8-10 record, the Gamecocks are the caboose of the SEC. The Gamecocks have appeared in 9 NCAA Tournament appearances, including a Final Four run in 2017. 
SERIES HISTORY             
Auburn holds a 10-game advantage in this series. Leading it 29-19 and winning the last 5. This has been one of Bruce Pearl's best SEC matchups.  
WHAT TO WATCH           
This should be an easy game for Auburn unless the Gamecocks come out like they did against Kentucky. Look for Auburn to continue to focus on limiting turnovers and improving their offense. If the game is going easy and Johni Broome is still struggling with his toe, then look for Dylan Cardwell to get more minutes.
I would also expect to see Lior Berman continue to have a role as he has impressed the more minutes he gets. Berman not only is Auburn's most consistent shooter, but he holds his own on defense too. Jaylin Williams and Allen Flanigan should also have big games as their production continues to increase.  
PREDICTION             
As I stated above, unless Auburn plays very out of character, I expect this to be an easy Tiger win. They are a ranked team that out talents South Carolina and they shouldn't play down to their level. Look for Auburn to run away with this one, leading most of the game.  
Auburn 78, South Carolina 61