It's the Iron Bowl. You can throw the rec… no, you really can't. The team with the better record usually wins. And this year, Alabama has nine wins to Auburn's five.
Pack it up. There's no reason to play it. Get an early start on your Christmas shopping. Finish up that honey-do you list you've been putting off since Labor Day.
Wait, what's that? Alabama has nothing to play for? They hate their OC? Saban hates this generation? They're extremely undisciplined? And without the CFB Playoff Committee doing what we all know what they want to do, Alabama has no Playoff spot to fight for?
Yeah, but Auburn is 5-6. They have surely closed up shop and are flailing with no official head coach, right?
Umm, don't tell that to the crowd at the Texas A&M game that looked like it was there for a matchup with an actual good team. Don't tell that to the guy currently running the program.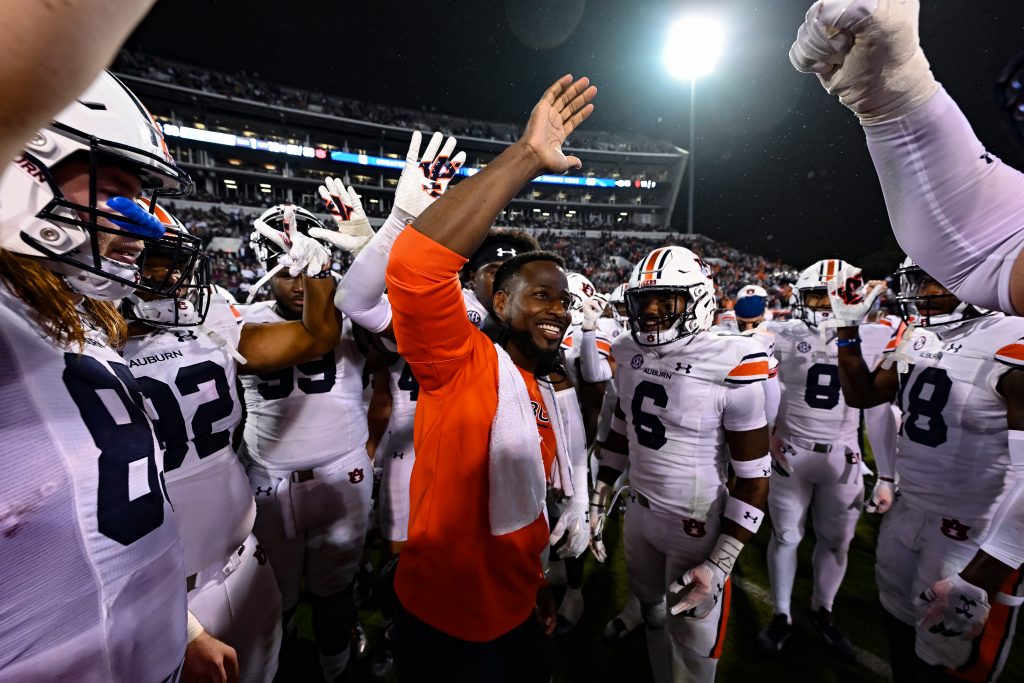 Yeah, he's done a few things against this Tide. He's gone crazy. He's run through them and around them. He's actually coached a win over the Tide in 2019 as well. Now he'll do it as the head guy.
As he and many players have said, he's playing with "house money." Before he took over, any season goals were pretty much out the window. So the goal became to just fight in the next game. Doing so got them into overtime at Mississippi State, a win over Texas A&M, and a win over Western Kentucky.
Now there's another chance to fight or quit, and they don't plan on quitting.
As mentioned, Alabama does not have any championship aspirations to play for. Due to their recent success in the past (and many favors), they are used to their usual spot in the Playoffs. It's just not there this year.
The reason it is not there is that they just aren't as good this year. Sure, their two losses came on the last play of those games, but they also should've lost to Texas and was one play away from losing to very bad Texas A&M. Their leading rusher is 8th in the conference in rushing yards, and I bet you can't tell me more than one of their receivers' names.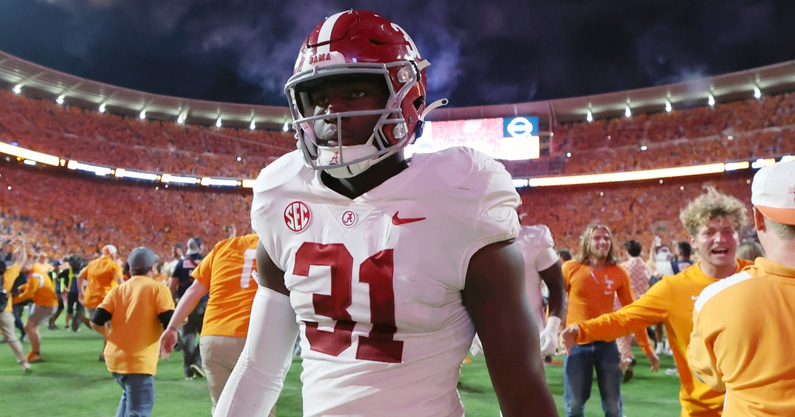 Remember how it was a travesty that Will Anderson didn't win the Heisman last year? Anybody saying that this year?
Also, Saban is doing that thing where he's having to tell fans that his team is working really hard and people shouldn't get mad when they lose. That's when you know it's bad.
The bottom line is Alabama has convinced themselves they don't care about Iron Bowls because they have national championships to play for, but now they are backed into a corner because the Iron Bowl is the only championship they can win this year. They won't care.
Auburn has literally nothing to lose. Nobody expects them to win. They have an interim coach and are in the middle of a coaching search.
One team is playing with tons of excitement and pride. One team is let down and thinks it should be easy. It's a perfect storm. I would literally hate to be Alabama if I saw this sort of situation coming to my stadium.
This is how it will go: Alabama gets an easy score on their 1st scripted drive. Auburn's offense sputters in the 1st half and the game looks over. Then, much like the Mississippi State game, they will fight. They'll get it close. Then the tiny kicker from Fort Payne will win it at the buzzer.
Tank scores two. Jarquez scores one. The defense will cause two turnovers. A 53-yarder wins it.
Auburn 27, Alabama 25