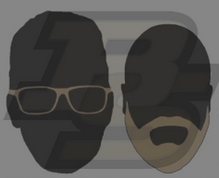 JMoney & BDowd are the co-founders of BoiledSports.com, and graduated in the late 90s from Purdue. Boiled Sports is comprised of five contributors from the state of Washington to the state of New Jersey… all Purdue alums. They tell me they generally have disdain for other teams from the conference. You will never hear a "Big Ten! Big Ten!" chant from them. They'll be rooting for Purdue during bowl season and against at least a few B1G teams. Follow them on Twitter here.

1. What is a Purdue fan's first thoughts of Auburn football?
"Hey, it's that program most of us pull for when they're playing Saban."
2. Who are you two favorite Auburn Tigers of all time and why?
Bo Jackson and Gene Chizik. Bo because how could you not love Bo and Gene because he seems like Auburn fans would prefer to forget him but they should not be allowed to.
3. What's the vibe like in Purdue? Was everybody happy with Brohm deciding to spurn Louisville?
Is this a trick question?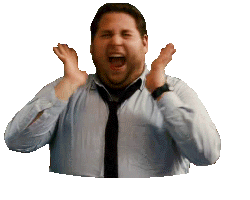 In short, things are headed the right direction.
4. What's it like to know that Purdue had a big part in Urban Meyer's 2nd retirement?
Purdue has a very weird history of unpredictable games vs. Ohio State, so while it was the most fun Saturday in years, it shouldn't have really shocked anyone. We were happy to hear OSU is staying on brand by having Urban stay on campus to teach a class on "character and leadership."
5. Name two Boilermakers that Auburn should fans keep their eyes on and why?
Drew Brees, for one. We think that guy is going to do some things. Oh, did you mean in this game? If you don't know Rondale Moore's name yet, you will very soon. And David Blough, Purdue's QB, is a better man than a football player….but he's playing his final game of the season and already has a 580+ yard passing day on his resume from 2018 so have fun.
6. Which two Tigers scare you the most and why?
Siberian and bengal.
7. Where will each team have the advantage over the other?
Purdue's O-line will struggle against Auburn's defensive front…Auburn's DBs might struggle to stop big plays.
8. What matchup will decide the game?
Jeff Brohm versus the urge to not use DJ Knox…We're big fans of Purdue's diminutive RB. When he has a good game, Purdue generally does too. If Knox can flirt with 100 yards, it's a good sign for Purdue.
Related: Purdue needs to keep Davis and Co. out of the offensive backfield…keep TFLs at a minimum. Tall order.
9. What's your score prediction and analysis of the game?
Tough one to call…haven't ever played each other, both teams had up and down seasons…glimpses of greatness followed by uncontrollable bed-wetting.
Big difference is Purdue was supposed to be a 6 or 7 win team…I'm hoping the disappointment carries over. Good guys by less than a field goal.
10. According to Wikipedia, a boilermaker is a trained craftsman who produces steel fabrications from plates and tubes. The name originated from craftsmen who would fabricate boilers, but they may work on projects as diverse as bridges to blast furnaces to the construction of mining equipment. What, that's supposed to be scary?
As opposed to….an eagle? Or, wait, are you guys the Tigers but you just scream Eagle? And are Tigers indigenous to Alabama?
The Boilermaker that represents Purdue is actually a steaming locomotive. Go ahead and put ether of your zoo animals on the tracks and yes, that should be scary.